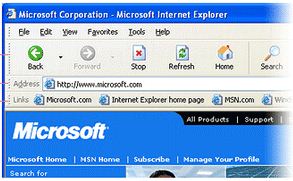 Despite still accounting for over 20% of the browser market, the end of support for Internet Explorer 6 is nigh as more and more sites refuse to support it.
Google have announced that as of Monday (1st March) they will no longer support the browser and that will mean that some services like Google Docs will not work properly when people try to access with Internet Explorer 6. They are not the only ones either, YouTube are reported to have pencilled in 13th March for dropping IE6 support, so it really does seem that the last rites are about to be read.
IE6 is an old man in internet terms. Launched in 2001 it became the default browser with Windows XP and is the last version of Internet Explorer available for Windows 98, Windows ME and Windows 2000. The most widely used browser at its peak (nearly 90% in 2002 and 2003) it is fair to say that now, after a lifetime of criticism for security issues and bugs, IE6 is probably no longer fit for purpose for the modern internet.
Despite that opinion is still split as to whether the end of the browser should be mourned or celebrated. Several sites like Bring Down IE6 and IE6 no more have been campaigning for the end of IE6 for some time claiming it has been holding back web development. Earlier this year government departments in France and Germany made announcements suggesting web-users choose alternative browsers to protect security and the Department of Health in the UK advised the NHS to move away from the browser too.
Recent figures suggest Microsoft's latest release IE8 has overtaken IE6 as the most popular browser in the world but with still over a fifth of internet users relying on IE6, Microsoft has said it will continue to support the browser until 2014.
IE6 was for many current internet fans the browser they learnt to surf on, so inevitably there is sadness from certain quarters. One US web design company is even convening an online funeral on 4th March to mark IE6's passing. IE6 Funeral is inviting people to sign up to confirm attendance at the online service and asking for visitors to leave their thoughts on an online book of remembrance.
Yet, whilst the security issues still appear valid, can any but the biggest websites in the world really risk not supporting IE6 and losing potentially 20% of the internet audience?
Let us know your thoughts?
Do you still use IE6?
Will you be continuing IE6 support for any sites you run?