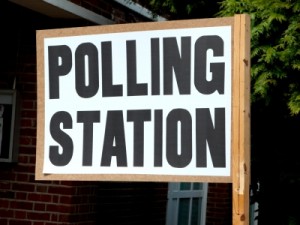 Tomorrow the country goes to the polls.
In what truly has been a Digital Election – TV debates, Twitter and Facebook use by would-be MPs – tradition reels us back in as voters visit the polling stations. In community centres, schools and halls across the country there will be no laptops, smart-phones or iPads. Instead, voters will be crossed off of printed lists, be handed a voting slip and urged to make their mark in 2B or HB pencil alongside the candidate they prefer. Then there is the fold and drop into a ballot box that will no doubt be reminiscent of the sort of metal box your granddad used to keep his tools in – twenty years ago. We might live in a digital world influenced by technology and those who put the same to best use, but when it comes to finally choosing who will govern us we go back to basics and the tried and trusted methods we have used for decades.
The digital election has empowered many to present their thoughts and helped others gain access to information they might never have obtained otherwise. It has however, also led to an information overload in certain respects. With more stats, facts and inside-leg measurements available about the economy, your local area and the individual candidates than ever before, many are finding it hard to sift through the fluffy-election speak and work out who really will be best to run the country.
The most famous of all the Twitterati, Stephen Fry even admitted this week that even he was unsure of how he will vote, leading to a 7 page blog and compelling read, analysing various options and urging readers "do vote just as you want and be proud to do so".
That is the most important factor to remember about your right to vote in an election. It is yours. Your one chance to shine, make your own choice, your own decision and perhaps make the difference.
The BBC has a video wall of voters saying what they would do if they were Prime Minister.  We all have ideas of what would be best for us or what would be best for the country as a whole, yet such is life, it is unlikely that any of the major or minor parties or independent candidates match up to our ideal in every department. That is not a reason to note vote however, simply a reason to make a thought-out decision – perhaps educating yourself from the information available online – and choosing who might serve you best.
Casting your vote might not be the easiest decision you have ever made but it may well prove the most important. For those still undecided and looking for the last minute thoughts of candidates, commentators and the public, Tweetminster (@tweetminster) is a great place to see the digital election in action. By the end of the week we might be blogging from a country with a very different feel – certainly elections will never be the same again. However, it turns out, make sure you use your chance to influence the result.
Don't forget our very own election special offers at 123-reg – but hurry out polls and election offers close on 17th May.