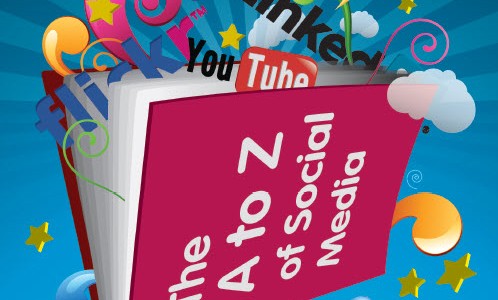 How to integrate social media into your business
Any business, regardless of its domain of activity, has to adapt to change. Nowadays, this means shifting to online because that's where customers are spending most of their time. Social media has become vital for business owners, especially when they're running important marketing campaigns. It's an incredibly powerful tool for business promotion. No matter the size of a business, it's important to know how to take advantage of this mass based communication – called Social Media – that brings so many benefits. To help you start and integrate social media into your business, here are a few simple steps that you can follow.
Start with research
Almost every campaign can be promoted through social media, but first you need to take the time to learn some of the things about the social media tools available and see which ones you would most benefit from. Aside from Facebook, Twitter, LinkedIn – which are the most popular – you can also look for groups where people usually interact. Find those groups where people would be interested in the products or services that you offer. Read what people are writing, observe and then get in to the conversation.
Consider your approach
The way you approach people is extremely important. No one likes aggressive sales agents that only talk about their product in a desperate attempt to make a sale. On the web, people can easily ignore your message if they realise you're only trying to sell a product. Therefore, you should mainly focus on engaging with people and building relationships. Once you've managed to gain their trust, it will be easier to mention your products.
Give them "something"
If you want people to "Like" your Fan page or "Follow" you on Twitter, give them a reason to do so. Most web users won't stick around unless you give them something: an irresistible offer, a discount, a free e-book, a limited offer. They need to know what's in it for them once they hit the "Like" button on your Facebook page. Find out what would make a great offer and give it to them.
Get them to spread the word
Word-of-mouth advertising works amazingly well on social media. If your product is innovative, clients will want to tell their family and friends about it and they have all the tools to do so very easily. On the other hand, you have to be careful about what your product promises because if clients discover it's worthless, they will ensure everybody knows about it.
Social media for marketing campaigns
Once you've gathered a satisfactory fan base, you can start putting together and running marketing campaigns. Make them creative enough so that your fans and followers want to share it right away. At the same time, take advantage of the attention and interact with them as much as possible.
Include your employees
Social media is even more powerful when the employees of your company take part in your efforts. Encourage them to participate so that the public feels privileged to be part of such a great and united community group. However, take them through an online etiquette training first to ensure no one says something that could harm your company's image.
Social media is an incredible tool to promote your business if you're willing and patient enough to learn its ways. Take a look at what other companies do and see what would work for you.
This is the first part of 26 articles that will run every Monday and Wednesday on the 123-reg blog over the next 13 weeks. Don't forget to read them all and move your business to the next level in terms of social media.