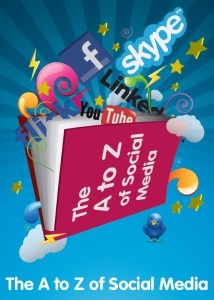 The phrase quality over quantity is nothing new – even in business – but the first thing to point out is that even if you do follow this old adage you will have to preach hard to almost everyone you meet that that is the right approach.
It's human nature that we want answers, quantifiable results, etc. The modern marketing world is dominated by ROI (return on investment) stats but social media works best in ways that are more difficult to quantify. There are methods that claim to help evaluate improvements in brand awareness, customer opinion and loyalty but even those are difficult to relate back directly as a result of social media. So many people turn to the number of followers and fans as a symbol of how well they are doing in social media terms.
As we pointed out back at the start of this guide – B –Buying fans and followers – there are plenty of places offering you the chance to boost your follower and fan numbers if you are prepared to part with some cash, but that's like holding a party and inviting loads of people you don't know and who don't know you. Sure some will come, curiosity for many others just looking to see what's in it for them, others because they have nothing better to do. In which case they are of very little value to you as the party host and you are highly unlikely to ever see or hear from any of them again. The same is true of this un-natural fan or follower.
Quality of fan and follower should be your focus and that means someone who appreciates what you are doing, is likely to be inspired to spend some money with your business and hopefully may even want to spread the word about how good you are. One fan telling their own set of 500 fans how great you are is likely to be so much more productive in the long run than you just buying in 500 fans.
Better quality fans can be advocates for your business by spreading the word, but also can be your ear to the ground. The chances are they are already your customer. Their opinion could be an indication of how other customers are feeling too, so if they make suggestions or start grumbling…pay attention. Use social media to get to know your customers not just to gain statistics you can show off without meaning.
An example of why quality of followers over quantity works, is the celebrity twittersphere. Almost every pop-star, football player even politician has a Twitter account with 10,000 or more followers, yet very few actually interact with those fans who have chosen to follow them. In fact, often they are the worst Tweeters and people to follow. If they tweet at all, it is usually inane references to their unreal lives. The fact that most celebrities with large numbers of followers only themselves follow a handful of others on Twitter, also shows they don't care for the interaction, it is more self-promotion and while it has worked for some Twitter is more about relationships than just one-way PR. The better quality your follower the easier you will find it to interact with them – there will be more shared ground and knowledge and desire to interact.
Your aim should be to develop relationships, interact with your followers and become an influencer over their habits. That will help drive sales back to you and that will also help improve your status as a social media guru.