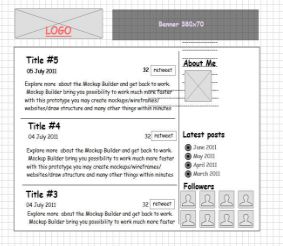 You don't need to be a wizard with HTML, CSS and other acronyms to build a website, but if you want an online presence, build a website is what you will have to do. If money is tight and your expertise limited you can still make it happen. Here are some tools anyone can use to get a website presence up and running: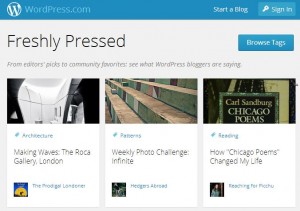 WordPress.com is the free site that spawned a global population of millions of bloggers, but WordPress is about much more than just blogging. Famously WordPress is the platform that TIME, CNN, TED and TechCrunch are built on and the look and feel of a WordPress site will be familiar to you and your visitors, yet it is also customisable. The build is already there for you, you just need to be able to look, choose an click. With the free WordPress.com site you can choose from over 200 themes and thousands of plug-ins to really make your site your own and if you want more, a self-hosted WordPress site is affordable and offers access to thousands of themes, plug-ins as well as a wealth of experts out there on forums and other social media. One of the wonders of WordPress is that once you've cracked it and have a functional working design on WordPress.com you can very easily export all your efforts and move it to a paid for service with many more added features, all with the minimum of fuss. Our own WordPress Hosting package at less than £5 per month is compatible with any site you may have or may building in WordPress.com and comes with a full gigabyte of space, unlimited bandwidth and a free domain name.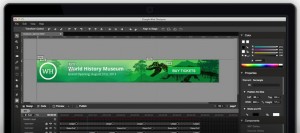 Aimed at those already earning a wage as a creative professional, Google's recently launched free offering is actually aimed at helping designers build HTML5-compatible ads. It's a free download currently in beta testing, so admittedly not quite the finished article. As ever with Google it has some selfish motives, as the mobile generation and tablet viewing would be buyers have increased in number, but too many of the ads being run are flash-based – unviewable by this growing audience. So the new Web designer tool kit allows designers to simply create animations, interactive an intuitive designs all or free as well as building ad creatives for DoubleClick and AdMob an publish them seamlessly. Yet, the tool can be used by anybody and finally gives universal access for free and in an easy to understand way that should help push the usage of HTML5 and the goal of "build once, run anywhere".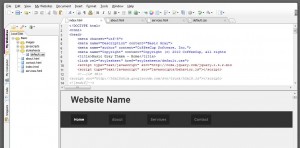 At some point learning, or at least looking to begin to understand HTML code, is important in your online progression. With CoffeeCup you can have a steady introduction without needing much prior knowledge or desire. With a built in design wizard that offers a range of templates, even those with no HTML knowledge can get a new site built within minutes. The beauty of this system is that you can see the HTML being built and tweak it as you grow in confidence. plus it has FTP management built in which means uploading your new look site to your chosen hosting space is easier and means less faffing around.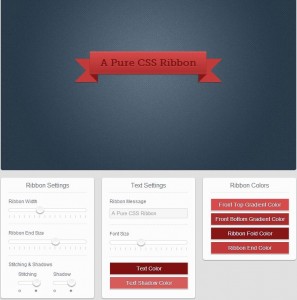 Your user interface is probably the most important part of your web design, so having a few short-cuts of proven elements you can drop into the HTML of an existing site can perk up even the most basic of sites. Ui Parade can help you do just that. Their live tools, provide you with an element designer for buttons, forms, icons and ribbons. All of these can be customised, colours, size, text etc before generating custom HTML and / or CSS code for you to drop into an existing site.
If you have a design in your mind and you would rather find an experienced web designer to help your site come to life, then it would pay to try to get your idea down. Creating a mock-up is what most goo designers will do anyway and it will certainly speed up that first meeting. With a drag and drop interface you can pull in standard elements and create your own concepts so that your designer can have an idea of what you want it to look like and then spend more effort concentrating on how they can code it to make it happen on the web. Using the standard elements on mock-up though will help with that as familiar elements even in new unique settings are easier to comprehend from a coding perspective.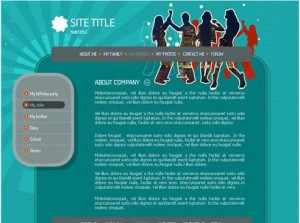 Don't forget sometimes a presence is all that you need. However good your site is, the important facet is the domain name that attracts people there. With every domain name purchased via 123-reg we give you a free basic website builder in the form of InstantSite starter. Yes it is basic but that's the magic and the joy of it. Having a fantastic domain name sat on the shelf waiting or a new website to be built could be losing you money and you can certainly grow awareness about your brand by making sure you have at least that single page presence that InstantSite starter offers. One page, ten template designs and your content. Within minutes you can have your domain name working for you and hopefully start building your business even if you have next to no experience in web design.
Of course, your website should be your biggest marketing tool, so it is worth spending some money on a web designer or one of the more advanced website builder tools in the medium term. Yet, for immediacy, impact and testing a concept the 6 free ideas above should give you a big step up.