In July and August, 123-reg will embark on a number of free to attend events across the UK, aimed at helping you get the most from your online presence.
Since we announced the tour, we have been inundated with interest and we want to give you the chance get your name on the list before spaces run out!
As you may already know, we will have our special .uk campervan touring the country jam packed with our industry experts who will be there to give you all the advice you need to help your business succeed online.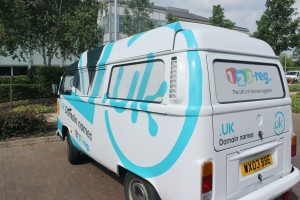 Show Dates: 29 July – 12 August 2014
We'll be holding our small business events at four locations across the UK. We begin in Newcastle on 29th July, at Newcastle Racecourse. Here's a fun fact for you; Newcastle Racecourse has an 18 hole golf course located in the middle of its track – whose crazy idea was that?
The following day, 30 July, we're off to the prestigious Leeds Carriageworks Theatre located at the heart of the city centre near to Leeds Town Hall.
On 6 August, we make our way to Cardiff's award winning five star St David's Hotel & Spa. Positioned perfectly overlooking Cardiff Bay, the location is sure to get your creative juices flowing.
Our tour comes to an end on 12 August in the heart of London's financial district, Canary Wharf. Overlooking the River Thames, this event is one not to be missed!
(You can find the exact address of each location towards the end of this post)
Speaker Profiles 
Nick Leech: Nick will guide you on how you can digitally enable your business on a shoestring budget. Nick is the group marketing director at Host Europe Group, so it's safe to say he knows his stuff when it comes to online marketing. As well as this, Nick will explain how you can make the most from the recently launched .uk domains.

Tim Fuell: Tim will share his experiences of building a brand in the social world; taking you through each key step to ensure you can make the most of your social media channels. As a 123-reg blogger and business owner himself, Tim has plenty of first-hand experience to share.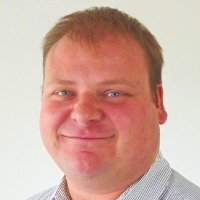 Barney Grossman: Barney is 123-reg's conversion specialist. Barney will share his top tips to convince your website visitors to buy from you. Barney has spoken on numerous occasions at The Business Show and Google industry events.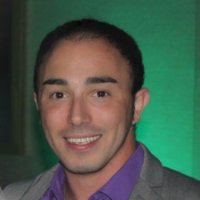 Stefan Thomas: Stefan is director of 4Networking and author of Business Networking for Dummies, will share with everyone his top hints and tips to connect your businesses online and offline networking.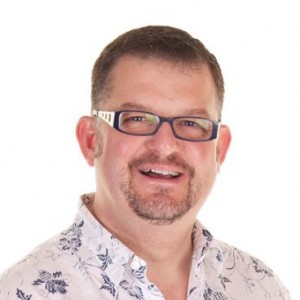 We will also have some other guest speakers coming along to our events, so stay tuned for more news!
The Venues
Win with 123-reg
At each event, we will be offering our attendees the chance to win a Merlin Annual Pass. The pass allows you free entry into over 30 UK attractions for a whole year, including Thorpe Park, Alton Towers, Legoland, Madame Tussauds, SEA life locations and many more. All you need to do to be in with a chance of winning is post a picture of your day at the event to Twitter using #UKtour – it's that simple!
Get social
For those of you who aren't fortunate enough to be able to attend our events, don't worry, you can still get involved on Twitter, using #UKtour
As well as our roadshow events, we plan to stop off at plenty of brilliantly British locations to get plenty of snaps of our special .uk branded campervan. At each location we will tweet a picture of our campervan asking you to tell us where you think we are. Those who guess correctly will be entered into a prize draw to win a £50 John Lewis voucher! Remember to use our roadshow hashtag, #UKtour, or you won't be included in the draw!
Follow us here!
How do I reserve my place?
Spaces are limited, so confirm your place with us sooner rather than later – book your spot now by RSVP'ing to marketing@123-reg.co.uk!