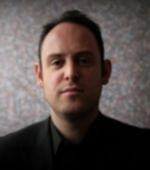 Richard Moross is the 30-year-old entrepreneur behind MOO, a British company which sells MiniCards (tiny, custom-printed calling cards), stickers, postcards and greeting cards.
I spoke to him about both the business and the internet to find out what advice he'd give to budding online entrepreneurs.
Inspiration
The idea for MOO came to Richard when he was thinking about how the way we connect with each other has changed.
"In the past", he says "a card would be for a business identity. We created a market for a personal card."
Many businesses begin in similar ways. Rather than coming up with a revolutionary idea, they take an existing product and look at it from a new angle.
Raising the cash
It didn't take long to get things rolling. Richard left his job and started looking for funds to get his idea off the ground. He says it was only "two to three months from leaving my job to having money in the bank". The cash came from business angels – individuals who invest their own cash in startups.
Raising money this way isn't always easy, and he puts his quick success down to a combination of ideas and drive: "Angels are good at finding people with ideas who'll work their arses off to make things happen."
If you're in the same position, do what Richard did and find people who can help: "I played it by the book. I garnered as much information as I could from people I respected, from people who knew what they were talking about."
Mistakes
When starting a business, you can often anticipate where problems will occur and take steps to avoid them. But mistakes are inevitable; just like every company, MOO made some along the way. The key thing, says Richard, was to learn from them. "We've made thousands of mistakes – but we only made them once."
One of their biggest problems was simply failing to realise how popular MOO's products would be. "We completely underestimated the global demand. We've sold to 140 countries – astonishing really, given that the site's only in English." This was an issue because when the site launched, MOO's order form simply couldn't handle the character sets used in certain parts of the world.
Other sites
Putting MOO aside, Richard has a few other favourite websites:
Dopplr is all about business travel: "It's a way of logging your travel so you can see where people are. I find it very useful personally."
Flickr is already closely integrated with MOO and is, Richard reckons, "exceptional on every level".
Etsy is a site where people can sell handmade items. Richard says the appeal lies in the "combination of browsing technology and the coolness of the site". (Try browsing the site by colour to see what he means – it is, frankly, like nothing I've ever seen before.)
And he thinks the future is going to be all about crowds: "None of us is as smart as all of us."
His final thought? "Old world business dictates what your choices are. We believe there are millions of creative people out there – and people who like unique things. It's all about getting through the noise and finding the one thing that's right for you."