With countless articles published online every day aimed at helping your business run online sorting the finest from the fluff is a tough propositions. Ideally you want to read only the best ones, but that is easier said than done. So to help you here's six we've plucked from the many we've read this month that we think should be at the top of your list:
The Ultimate Blog Marketing Checklist: 57 Tips
Even if you don't have a blog or don't think you will there are some worthwhile tips here relevant to building your online presence. Surely we all love a checklist? Being honest if I checked every piece of work against every checklist I have ever downloaded, read or stored, I probably wouldn't have any more time to write any more articles this year. Yet, each has their own value and if you read it and store only one marketing nugget to build your future success then it was worth it.
5 Simple Office Policies That Make Danish Workers Way More Happy
What the Scandinavians do is often held up to be quirky or a bit off the wall, simply because they appear to like doing things differently from what we understand to be the norm. In reality in many cases, that different view often gets better results. Of course, some of these 'variations' are governmentally-led, so beyond your control, but the concepts are thought provoking and could be tweaked on a smaller scale to adopt a system in your own organisation that thinks just a little bit out of the box.
How to get things done, earn more AND enjoy the process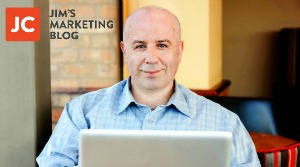 Earn more, work less and have more fun. You'd be silly not to. Jim Connolly speaks sense day in day out on his marketing tips and ideas blog and this is a typical example. It may sound common sense, but why then does it need to be pointed out. Time is a precious thing and understanding where you go wrong in applying it, could set you on the right road to making better use of it.
Independent on Sunday's Happy List 2014
You may have noticed how the social-economy and feelgood projects are becoming ever more popular as people, despite austere times, look to get involved in worthy things rather than just making a fast profit. This list of nice people – or rather people who make life better for others – is the antithesis of the numerous Rich Lists and Wealthiest people lists that do the rounds at this time of year. More a series of articles it includes mini case-study type explanations as to why these social entrepreneurs, community journalists, charity founders etc, deserved to make the list. You will struggle not to be inspired.
What is Schema Markup and why should you be using it?
Most articles on Econsultancy grab my attention, but when a piece intros in an opening paragraph "pages with Schema markup rank four position higher in search results" the potential value to anybody building a presence online immediately leaps out! It's a very well written piece from Christopher Ratcliff too, designed so that anybody can understand what it is her is on about he is as he admits "a relative newcomer to the digital marketing world". Read it to understand the concept but in summary Schema markup makes your search engine results stand out and look far more professional than a simple text listing. Even if seems too advanced for you now, the concept will help your online understanding develop and, as ever, it pays to understand what some of this web-related gobbledy-gook actually means.
Reporter Finds He's Allergic to Newspaper Ink
As an "and finally" in a round-up article about the greatness of the online world, this is perfect. Baltimore Sun journo Michael Dresser sent out a memo to colleagues clearly in the knowledge he would be ridiculed, but answering why he had suddenly taken to wearing latex gloves. Sometimes life has a better sense of humour than any script writer and proves that those who fail to diversify and react to circumstances risk their health.
Don't forget to keep checking out the 123-reg Content Hub too, our aim is to educate, inform and entertain.