Vivek Nandha always knew that having a good looking website would be important to his new business, but without the knowledge and expertise to do it himself he hadn't really thought too much about it.
"When I first thought about setting up my own business somebody said to me 'The most important thing in getting customers through the door is setting up your website. That's where you will get most of your business from'"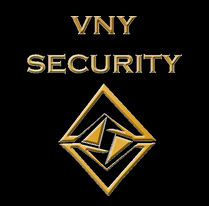 After years working in the private security game, Vivek decided to move into the security training sector to help bring through the next generation of security officers via start-up business VNY Security. Yet, knowing the importance of a website is one thing, creating one that works is another:
"To be honest I didn't have a clue how to do any of the website stuff, so I thought I'd give it to the experts." explains Vivek. "I was looking to secure the domain name and chose 123-reg due to the good price and then saw the Make Me a Website product being advertised."
Vivek signed up to a Make Me A Website plan and hasn't looked back since: "I just supplied my logo and the text to go on the pages, but the images, the design and all that 123-reg sorted that and it looks great and that just made everything so much easier for me. I'm very happy."
Having a professional looking website to put to use your great domain name is now easier than ever with the 123-reg Make Me A Website service. Professional looking, because it is built by our own team of professional web builders who help bring your ideas to life with their expertise, knowledge and experience that also means you know your site will be built to the latest SEO and audience engagement standards.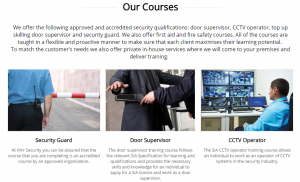 The Make Me A Website team are there to design your website however, so every step along the way, contact and communication with the customer is key and that was something that greatly impressed Vivek.
"One of the best things was the account manager who was very good and showed me the development of the website. They explained things properly to me what each bit does, how it all works, why it is there, what works best, how long it would take and everything I could have asked for. I've never done any of this before so I wasn't too sure , but the support and guidance was great and so the website was actually built very quickly and efficiently. That made it all a lot easier to get to this stage."
What's even more important is that once your new website is built the 123-reg team wont leave you in the lurch. Part of the monthly package fee goes towards keeping that partnership between site builders and customer going. So if you decide your site needs a little refresh or some additional information along the way you can get the necessary changes sorted quickly and efficiently.
"Being a start-up business we change a lot of stuff, trying to get things right, new phone numbers, new business premises, new courses that we offer and all that. That wasn't a problem though. If I needed any changes, I just emailed them over and they were done within a day or two. To be fair I was probably a bit of a nuisance but they understood why and what we needed and were always so helpful."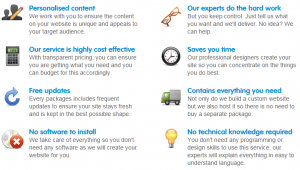 If the scope of the changes are beyond your existing package it's a simple upgrade path to avoid unnecessary sticking points too which means you can build your website as your business builds and that's also something Vivek has planned:
"Maybe in a couple of months I may look to upgrade my package too, maybe look to develop some more pages, perhaps more information about each of the courses we offer and that."
So that's how it works but what about the end results?
"I'm very happy with the website we now have. I've spoken to other people who have commented on our website and even recommended 123-reg to them because it really is easy to get a great looking website."
Making a great looking and functional website was never so easy and as Vivek testifies the whole procedure is built to help even those without any website building knowledge:
"It's really good; the way I've been treated, the website I've got and also the way it's all been explained to me as its been built. It's not only doing it but also understanding how it all works"
To find out more about the 123-reg Make Me A Website packages call the team on 0333 014 4550 or complete this form.