Local Listing
Help people near you discover your business
"We are a brand new restaurant. It takes time to rank on Google. We needed to show up in local searches. The best way was to use local directories."

Mazen Al-awdi, Founder of GGs
Put your business on Google for local searches
When people in your area search Google for what you do, does your business show up? Most don't. It's often down to inconsistent or missing citations in local directories.

Submit your business details through Local Listing to make sure it appears on the most popular specialised directories, including the expensive paid-for ones. Your business can appear in local search results even if you don't have a website! A great time saver that will boost your online visibility too.

Get it right and your business will hit the jackpot. According to a Google study, 50% of mobile users searching locally will visit you the same day.

Can you afford to miss out?
Improve your local SEO and get found online
Be wherever your customers are!
Now people can find you when they really need you
Help local people discover your business when they need you most
See how Local Listing submits your business to local directories, and the benefit of being found quickly and easily by customers in your area
Why choose Local Listing from 123 Reg?
Some great reasons to choose Local Listing through 123 Reg.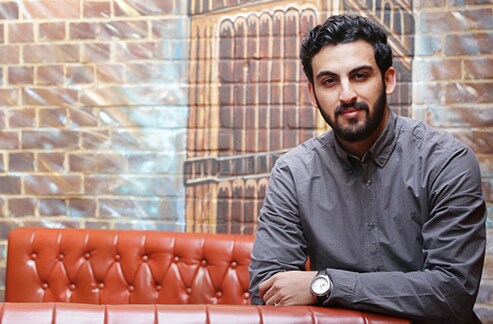 "Our aims for the first year are just to be known for great food and a great place to come and eat. GGs website, especially being open for a very short period, is vital. The website is great and I feel that that's where 123 Reg got involved and helped us a lot with that process."

Mazen Al-awdi, GGs
Frequently asked questions
Questions?

Call us on

0345 450 2310

Average wait time is under 2 minutes
Find out here how some of our customers are adapting their businesses during COVID-19 and how we're assisting them.