Website Checker
Scan your site now to discover what's hot and what's not.
Our free and instant analysis can turn an also-ran into the leader of the pack!
Perform your free check now
Find out more about your site's SEO, speed, usability and more. Enter your website address below to get your free instant report...
How will Website Checker help me?
Building a fantastic website isn't easy. Our analysis focusses on key areas that have a massive impact on how well your site performs. Nail these areas, and you'll be well on your way to online success.
The basics
Your site is reviewed from top to bottom, starting with your domain name, page structure and even country setting.
SEO Check
If no one can find your website, you're not going to be a success online. A Search engine ready website is primed for discovery. When Google finds you, customers will too.
Mobile performance
More than 50% Internet traffic is mobile, so you need to take steps to make sure your site looks good on small screens. We'll assess your site and let you know if it's any good.
Your marketing
Social media is the new word-of-mouth. Capitalising on likes, shares and links will take your business to the next level, and help spread the word about your brand.
Your content
Fresh, interesting content is a great way to attract new visitors to your site and to keep them coming back. We'll check yours and let you know how you're getting on.
Technical stuff
From broken links to website speed and security, we'll look under the hood to make sure your site is fully optimised. Follow our advice, your users will thank us, and your Google ranking will improve too.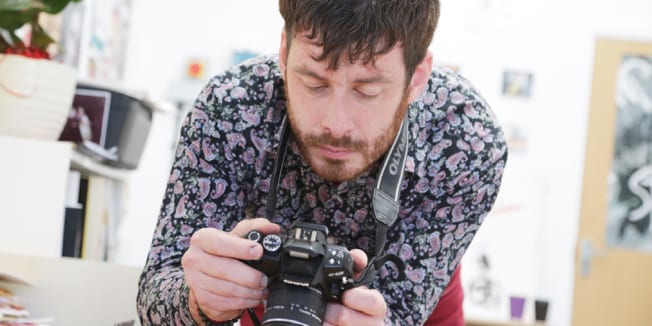 "People often told me I needed to update my website and my online marketing. But I didn't really know what to focus on. Maybe I should be making my site look good on a mobile or maybe I should be sharing it more on social media.

The 123 Reg Website Checker told me exactly what was wrong with my website and what I need to do to fix it. They pointed to me towards products that would solve the problem for me, saving lots of research time."

Ben Tallon, Illustrator/Art Director
Frequently asked questions
Questions?

Call us on

0345 450 2310

Average wait time is under 2 minutes
Find out here how some of our customers are adapting their businesses during COVID-19 and how we're assisting them.