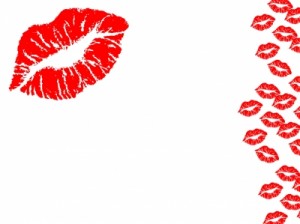 Keep it simple, stupid, so the acronym goes and the same applies if you want to find success in your social media. Here's four tips to making Facebook, Twitter, LinkedIn et al work, following the K-I-S-S principles:
Klout – There's still debate about the accuracy of social media measurement tools and there's certainly some frailties in every one we've seen, but Klout is fast becoming one of the must have tools to measure by. If there are doubts as to the  accuracies of 'Scores', the free to use system at least provides some great analysis tools to work out what is working for you and where you need to focus more. The sphere of influence is also a great indicator as to whether you are hitting the right audiences.
Interact – It sounds silly, but a recent survey revealed that brands failed to respond to 95% of Facebook wall posts! That's a bit like advertising your opening hours then shutting the doors and keeping them closed when the customer arrives. Even those who are responded to will notice if brands are ignoring other posts and lose faith. If you are launching with Facebook, Twitter et al, make sure you have the resources to deal with it properly and that it is a part of your business day-to-day so it doesn't risk being forgotten and be pro-active not just reactive.
Specifics work – Experts in their field gain better traction in social media than those who try to be a jack-of-all-trades. If your audience or market are specific make sure your Tweets and any social media are specifc to that audience too. The odd mention of the weather is fine but idle, irrelevant chit-chat will drive your potential customers away.
Summarise and flag – You won't be able to get your full message out in 140 characters, nor even in a single Facebook post so use social media as a way of highlighting the main points and drive some traffic back to your main website. Even there though, don't fill it up with pointless facts, show you are an expert by summarising and presenting the information in a compelling format. Simple and engaging works both in social media and other online content.
So remember for successful social media keep it short and simple.