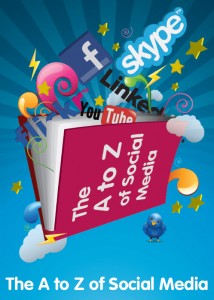 If you see a website now without a Twitter or Facebook button you will probably agree it looks a bit bare. It has become almost a guaranteed feature and it is not just because it looks pretty. Sharing works, both for your social media and now also for your website listing too with Google placing a high emphasis on social sharing in terms of ranking your site in its listings. Remember it is social media and being social means sharing, so how best to share? Here's our six tops tips to sharing success:
Content is King
This is definitely true for sharing. If it isn't any good people won't share it, so if you come up with something unique and interesting people are more likely to share it. Be the first and your link could become viral in a matter of hours. When creating new copy, think how it can be shared. Don't just think the obvious ways, such as via sharing buttons, but think could this be presented in a more sharer friendly way?
Support sharing and reap the benefits
People are by nature lazy. The easier you make it for people to share your content, the more likely they will. So make sure that your sharing buttons are not just limited to your home page. You want people to share specific parts of your site so they will need a button for each interesting article or feature.
Don't forget the other networks
Facebook, Twitter, yes, but don't forget LinkedIn, StumbleUpon, Google+ etc. To avoid massive load times and to keep your design cleaner and simple consider using purpose built tools like sharethis and addthis to help.
Create canned tweets
Rather than simply share your link, use a sharing tool that allows you to add some content to the Tweet or Post it generates. So if they click your Share on Twitter link as well as the link, the box pops up with some pre-inputted words such as "This is the best sharing article I have seen…"
Share content from others
You will find sharing content from others, not only makes them sit up and take notice of you – and therefore more likely to share your content, but it will also do wonders to your own social media presence and help you pick up followers and fans. Remember it is social media, not just media and social needs a two-way relationship, so your sharing shouldn't just be your own stuff.
Infographic – yes please
If ever there has been a trend in the past year in terms of social sharing, the infographic is it. Put simple words in pictures are infinitely shareable. It gives the information you are sharing a new slant and in a much more user-friendly way. If you have something to say, or even if you want to re-say something you have seen elsewhere with a new approach, then an infographic infinitely more likely to be shared than any comment you can cram into 140 characters.
Sharing is the key to success simply because it is at the very heart of the ethos of social media. If you forget the social side of it, you forget the sharing and you will never make a success of it.