40+ crucial resources for anyone thinking of starting a new business
Too many people get stuck early in the process of starting a business because they think they don't have all the skills or knowledge to make it as a successful business owner. The reality is, if you have a good idea, and the right amount of creativity and enthusiasm, there's nothing you can't learn.
Sure, it's easy to become overwhelmed in the early stages of starting a business. Which is why we're here to help with all the information you need to get your business off the ground.
While this isn't a step-by-step guide, since every business will have its own journey, in this post we'll share all the necessary resources and tools for each of the key stages of the start-up process – from building and marketing your website to finding funding for your business, getting legal advice, choosing between self-employed and setting up a business and, finally, advice on how to grow your business.
So make sure to bookmark this page so that if/ when you encounter a problem, you can just browse through this article and find the information you need.
Building and marketing your website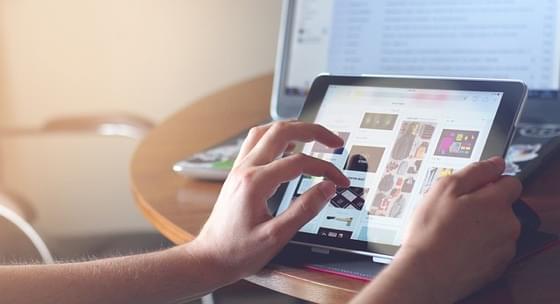 The heart of every successful business lies in having an online presence. In other words, you can't be without a website. This means choosing and registering a domain, designing your site, optimising it for search engines, and promoting it online. Having a presence on social media will also help you to connect with customers and build brand awareness.
If you're completely new to the world of online business, we'd recommend taking our free Online Business Training courses. They cover everything from getting your first site up and running to attracting more customers. It's a great way to develop digital skills that will have a positive impact on your business.
Alternatively, you can check out these guides.
How to build your site 
Choosing a business name and a domain name – Find out what makes a good business name and how to choose yours. Also read guidance on business names on gov.uk.
I have a domain, now what? – Some useful advice on hosting your site online and website builder options that allow you to get your site up and running quickly, when you have little or no technical knowledge and very little time in which to learn.
How to optimise it for search engines
Good search engine optimisation (SEO) is one of the building blocks of any good website. It's all about making sure that you're ranking well for the search terms people are using to look for a business like yours.
7 simple yet vital SEO first steps for a new website – Walks you through the steps you need to follow to get your site up and running, from choosing a domain name and optimising your site for search engines to creating content that other sites will want to link to. It also includes a nice search engine optimisation checklist to help ensure you're doing everything to get your site to show up in the search results.
A beginner's guide to SEO tools (and what to use them for) – A list with the most useful SEO tools that you can use to optimise your website and step up your SEO game. No matter the task, here you'll find a tool to tackle any SEO issue.
The beginner's guide to Google Search Console – One of the most important tools you'll ever use to understand what's going on your site and what issues need fixing.
A beginner's guide to Google Analytics – Another free and invaluable tool from Google where you can get great insights into who your visitors are and what devices they're using to access your site to what they're reading and buying while on your site.
How to promote it online 
Big digital marketing on a small budget – Learn how to use your ideas to create content that'll get the word out about your business.
Six ways to market your small business on less than £100 a month and 10 more marketing ideas to promote your small business on less than £100 a month
Getting started with email marketing – If you're unsure about where to begin with email marketing, or just want to make your email marketing better, then this webinar is for you.
Beginner's guide to building your first email list – Learn more about the most effective ways to get subscribers for your new mailing list.
Getting started with AdWords: Creating a campaign that works – Ever noticed those adverts on Google and wondered how your business can appear there? If so, then PPC advertising is your answer. Learn how to get started with PPC in this guide.
User experience (UX) – Google Analytics is great, but it can only tell you so much. Want to see exactly where on your site people are clicking? Try heatmap tool Crazy Egg. Want to know what people think of your site? Try usertesting.com.
How to build a presence on social media
Which social media platform should my business be on? – Don't know which social network to use for your business? This post explains how the most popular ones work, and how you can use them to grow your business.
Eight steps to getting started with social media – You may know how to use your personal Facebook account, but how should you use it for your business? Learn the steps to using social media to benefit your business.
If you want to learn about advertising on social media, then head over to Online Business Training where there are units on both Facebook and Twitter advertising.
Social media automation – Social media can be time consuming. Try tools like Buffer or Tweetdeck to manage your social media quickly and easily.
Legal issues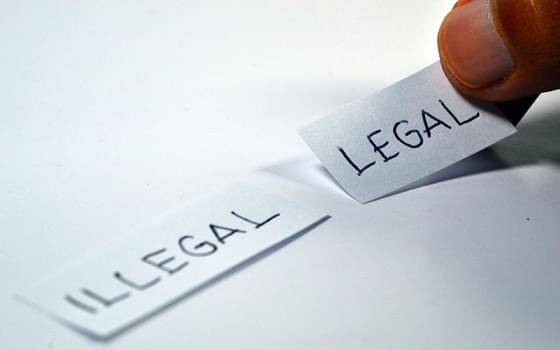 Before launching a business you need to consider which legal structure will best suit your business, whether you need specialised licences, as well as getting your copyrights, trademarks, patents and trade secrets legally registered in order to prevent facing issues with people infringing on your intellectual property assets (or vice versa).
These are crucial elements that start-ups often don't give enough attention to in the early days – which could mean legal problems later down the line.
Choose a legal structure for your business – Get an overview on the types of businesses you can create.
Find out about the different types of business licenses or use the licence finder tool to check if you need a licence to set up your business.
Intellectual property and your work – Learn what intellectual property includes and what you can do to prevent people from stealing or copying your inventions, the names of your business or products, the logo, design or content that you produce.
Patent your invention – Want to apply for a patents? Don't know if your invention can be granted a patent? This guide on gov.uk explains what you can patent and how you can apply for one.
Apply to register a trade mark – Does your brand quality as a trade mark? Here's where you'll find out how to register a trade mark in the UK, and internationally, and what it protects you from.
If you're not sure about something or if you need expert legal advice for your business, it makes sense to seek the advice of a lawyer. The Law Society has a 'Lawyers for your Business' scheme which will put you in touch with solicitors near you or who specialise in your industry.
Financial issues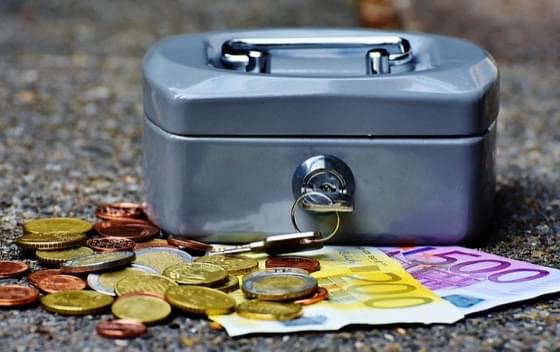 How will you get the money to fund your business before it starts turning a profit? Maybe you'll keep your day job? Or perhaps you'll get a business loan, or seek other sources of funding. If you are looking for outside sources of funding, you'll undoubtedly need a business plan first.
How to write a business plan – What should a business plan include? Every plan is likely to be different but there are some common pieces of information that are often included.
Learn about funding options – This guide from gov.co.uk walks you through the different types of funding available.
Finance and support for your business – Use this tool from gov.uk to quickly find out which government-backed support and finance options, including grants, loans, funding your business might be eligible for.
How to raise finance for your start up business – Who says you have to rely on traditional avenues such as banks to raise funds? Here's a number of other ways you can secure finance for your start-up idea.
How to pitch for investment – Don't know how to choose the right investor or how to write the pitch? This infographic shares some practical advice on how to find investors and make the best investment pitch.
Find out the steps and documentation required to open a business bank account.
Extracting money from your business – Find out what you can do with the money sitting in your business account.
A free guide to managing your cash flow – Cash flow is the life supply of any business – more firms go under because of cash flow problems than anything else. Learn how to stay on top of your cash flow with this guide.
Tax issues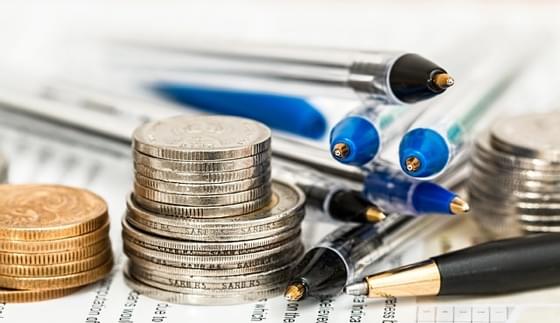 The taxes you pay depend on the type of business you've registered. Make sure you understand what you need to pay and why so there are no nasty surprises. You may want to hire a good accountant at an early stage to help you with this.
Should you be self-employed or set up a business? – Each option has its own advantages and disadvantages for a small start-up business. This post should hopefully help you make an informed decision as to how you will put your business idea into action.
Don't know what taxes you're required to pay? Find out what you need to do as a sole trader, limited company or business partnership.
Struggling to understand VAT jargon? This guide will help you get to grips with the most common VAT jargon phrases.
Trading internationally? Learn how to best handle VAT.
Will you need to register for VAT? Find out when it's compulsory to register for VAT.
VAT schemes for small businesses – Check out these alternative ways you can account for VAT that could save you time and money.
Contractor calculators: estimate your income as a contractor.
Will you need an accountant and if so how do you find a good one? Here's how to find and choose an accountant that really understands your business needs and gives you peace of mind that the financial side of your company is in safe hands. Also check out this guide on choosing and using accountants and lawyers for more useful advice and tips.
Growing your business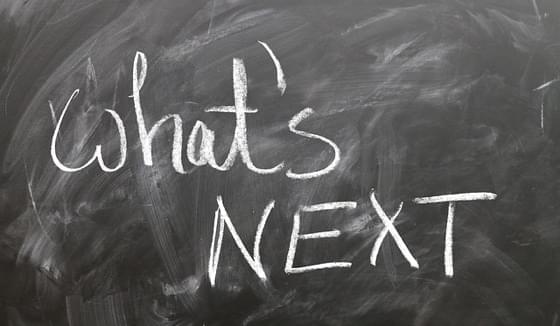 A business that's growing is always a good thing but with it come new challenges in many different areas, whether it's the need to take on new employees to handle the extra workload, finding ways to expand your client base or learning how to deal with health and safety regulations.
Relying on too few customers can leave you vulnerable – losing just one could mean a cash flow crisis. By consistently focusing on new business, you'll reduce your risk of failure and grow your business in a sustainable way. Here are some simple ways to find new customers.
How can you build lasting relationships with clients? This guide includes some great advice on how to manage and retain clients, as well as top tips for good client relationship management.
Every once in a while, you'll be dealing with difficult clients. Here are some tips on how to deal with complaints or conflicts, and keep a solid reputation.
Hiring your first employee can be a big step towards turning your start-up into a fully-fledged small business. So it's important to get it right. Read this guide to employing the perfect person and also check out the legal requirements to employing staff for the first time.
Don't forget about your obligations under UK health and safety regulations. This is especially important if you plan to take on employees.
Is it time to move your business out of the spare bedroom? Moving from a home office, where occupancy costs are effectively zero, to rented space is a big decision. Find out when it's time to set up shop in a location other than in your home.
Think you're ready to expand your business? This guide explains what to look at to decide whether it's justified to expand your business, and also a number of strategies you can use to grow your business further.
Have we missed anything? Are there any tools or resources you would recommend to anyone starting a new business? Or are you facing a problem that isn't covered by the resources here? Let us know in a tweet @123reg.