How to build a website for your business
British consumers spend around £45 billion a year online and if your business doesn't have a website, then you're missing out. Setting up and maintaining a website can seem a frightening prospect, especially if you technical skills aren't up to scratch. But with so many options available, even an absolute beginner can get their hands on a fully functioning site in next to no time.
In this article, we'll look at a range of quick and easy options that will allow you to get a business website up and running without having to learn to code.
Basic concepts
Before you start thinking about building a website, you'll need to understand a few core concepts. Don't worry though, they're really easy to get your head around.
The first thing to consider is domain names. As an internet user, you'll have encountered domain names – you've probably heard them referred to as a "website address" or maybe even just "a website name". In order to launch a site, you have to pick a domain name of your own. There are two bits we're interested in. The domain extension and the domain name itself. This graphic should help clear things up.


So how do you pick a good domain name?
Here are the things you need to consider:
Keep it short – shorter domain names are more memorable
Keep it relevant – Make sure the domain name matches your business name. If you're launching a new business, find a strong domain name and name the business after your website
Beware trademark infringement – Ensure you're not infringing another business's intellectual property. If you are, ignorance is not an excuse so do your research thoroughly.
Picking your domain extension
Be flexible – There's no "best" domain extension, so if the name you want isn't available as a .com, consider other options, like .biz.
Pick something relevant to your business – If you're only doing business in the UK, then a .co.uk or a .uk is an excellent idea. Similarly, if you have a business in India, then a .in domain extension would be a great solution. There are also a whole host of specific domain extensions to choose from, some of which focus on a trade, such as .plumber and .accountant, or a location like .London or .wales. You can buy a domain name right away.
Hosting
The other main concept you need to understand is website hosting. We're not going to worry about the specifics too much here, as you'll be making your hosting decision later in the process. So for now you just have to understand what hosting is and why you need it.
Hosting is where your website "lives". When you visit any website, you connect to the host which then sends relevant data to your browser. So without hosting your people won't be able to visit your site.
Email
You also need to make sure that customers are able to contact you – so make sure you're able to set up an email address based on your domain name. First though you should focus on getting your site up and running.
Now you've got your head around these basic concepts, you can decide how you can start planning your site.
Planning your site
The biggest decision at this point is whether you're going to sell your product/service directly from the site, or whether you just want to create a brochure type site which just provides further details of how to contact your business.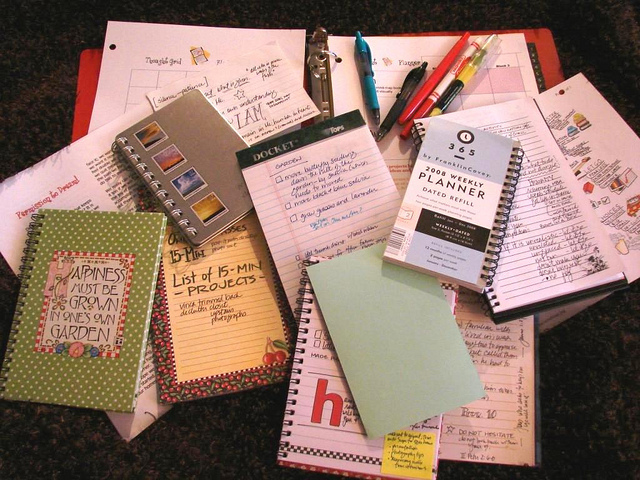 To help you get a better idea of which direction your site should take, look at established websites working in the same sector as you.
Once you've decided the broad purpose of your website, you can start to think about specific elements you want for your site.
Draw up two lists – one of must-haves and one of nice-to-haves.
Your must-have list should feature things that without which your site would be unable to achieve its overall aim. So for example, if you want to sell products online you'll need a way to display and sell those products. Don't worry about using technical terms – just keep note of the features you're after.
If you're stuck for ideas, spend some time looking at the websites of your competitors to see what you like. You won't be duplicating their sites directly, but it's a great way of working out what your site needs to have.
Your nice-to-have list should feature things that would improve your website, but wouldn't be 100% vital for it to work. These are the things that you will only include if they fit in your budget.
Speaking of which, you should also set a budget at this stage. Be realistic – both in terms of how much you can afford to spend and how much you expect to get for that money.
Once you've got a basic idea of what you want your site to do, you can start thinking about how you want to go about building your site.
Website builder option
This option is ideal if: You want to get a website up and running quickly, you have little or no technical knowledge and you have very little time in which to learn.
A website builder package allows you to quickly build and launch a site without having to worry about learning to code.
Pick this option if:
You want a basic site that's easy to set up and manage
You don't want to run a fully-fledged online shop
You have a limited budget
Here's what you should look for in a package:
Industry leading packages, like the one offered by 123 Reg, will include the following as standard.
A free domain name – The best packages will offer a free domain name.
Hosting – You shouldn't have to worry about organising separate hosting if you pick this option.
At least five pages – If a website builder doesn't offer at least five pages, then you're unlikely to be able to build the site you want.
Basic ecommerce options – You won't be able to run a full online shop, but premium packages will offer some way of taking payments online using a service like PayPal.
Mobile website – If you expect people to visit you from a phone a tablet, you should pick a package that allows you to create a mobile friendly site.
Use it for
Simple brochure sites that tell people about your business
Basic ecommerce sites that don't have to handle a range of product lines
Getting used to running a website
Before you launch your site
Decide what domain name you want
Plan out and create the content you want on your site
Plan out the way each page on your site will connect to other pages – draw up a basic site map like the one below.
Using WordPress
Learning to use a content management system such as WordPress is a great way to build and run your own site without having to learn every aspect of coding. You will need some technical skills to set up and run a WordPress site, so be prepared to do a bit of learning as you go along.
Before you launch your site:
Get a domain name and arrange hosting
Look for a WordPress hosting package that offers a free domain name if you don't already have one. Remember to follow our tips above for advice on how to pick the right domain name for your business. In addition, many hosting providers offer packages tailored specifically for WordPress sites. You'll want one of these as they take a lot of the hassle out of setting up a WordPress site.
Decide on a theme
WordPress allows you to customise the look of your site by picking different themes. There are free themes, which are ideal if you're just running a basic site. Alternatively, you can pay for a theme. There are two options here – you can opt for an off the peg template (cheaper) or get a bespoke theme (more expensive). You can also design your own theme, but this would require extensive coding skills.
To find your ideal theme, take the checklist you created in step one and then look for themes that match it.
Create content for your site
You'll still need things like product descriptions, photos and blog posts. Bear in mind that if you plan on having someone else create this content for you, that will be an extra cost. Whatever you chose to do, make sure you plan out your content before you launch your site so you know what you need and what you're working towards.
Get started now!
The sooner you start building your site, the sooner it'll be online. And remember, domains are sold on a first come, first served basis. So if you've got a great idea for a business, register the domain name now before someone else does.