Web Hosting
High-quality UK hosting
Dedicated, expert customer support

"I had an online chat with Cezar, who resolved a tricky thing I couldn't work out how to do with web hosting in two seconds flat. Fantastic service, and recommended."

Heather Allen, 123 Reg customer, from Trustpilot
Your website deserves rock-solid hosting
Our Linux based website hosting guarantees lightning-fast loading speeds, unbeatable reliability and state-of-the-art security.

Add that to our easy-to-use control panel and expert telephone support and it's easy to see why we host 1 in 5 of the UK's active websites.

All packages include free UK domains and email addresses, plus unlimited bandwidth, with no hidden costs – no matter how many visitors your site has.

So, that's everything you need to start a successful online journey. What are you waiting for?
Essentials

The features you need to make your first personal or community website a success, for an incredibly cheap price.

Save 40%

1st year equivalent of only

£2.99

per month

1

1

10GB

Web space

Unlimited

bandwidth

1 x 500MB

-
-

Prices exclude 20% tax.

£35.88

per year

for

1 year

, then

£59.88

.

Business

The space and MySQL resources you need to host up to 5 small business websites.

Save 40%

1st year equivalent of only

£4.79

per month

2

5

100GB

Web space

Unlimited

bandwidth

5 x 1GB

-

Prices exclude 20% tax.

£57.48

per year

for

1 year

, then

£95.88

.

Unlimited

Packed with resources and built to handle up to 10 demanding ecommerce sites and applications.

Save 40%

1st year equivalent of only

£7.79

per month

3

10

Unlimited

Web space

Unlimited

bandwidth

Unlimited x 1GB

1

Prices exclude 20% tax.

£93.48

per year

for

1 year

, then

£155.88

.

Premium S

Server level performance, without the admin. Includes 99.99% uptime SLA.

Save 25%

1st year equivalent of only

£14.99

per month

1

Unlimited

100GB

Web space

Unlimited

bandwidth

Unlimited x 1GB

1

Prices exclude 20% tax.

£179.91

per year

for

1 year

, then

£239.88

.
Customer support you can rely on
Our friendly and tech-savvy support team are available by phone and live chat to assist you with any issue, no matter how small.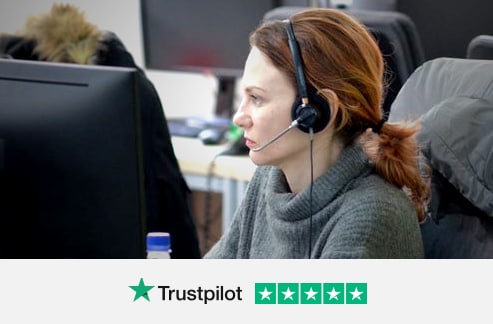 "Great hosting company with a reliable service. Best part is the support though. The team are always on hand to help and do a great job. Big shout out to Vladut who is always first class!"

Mark Flint , Trustpilot
"Andrea helped me solve an issue with my hosting renewal quickly and efficiently, completely hassle-free. Fantastic service!"


Myra Adra , Trustpilot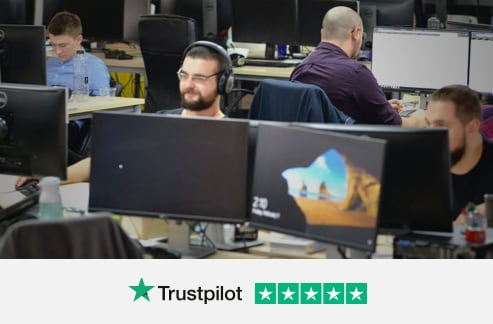 "We recently switched to 123 Reg for our web hosting and every time we have any issues they have been easily available on the online chat to help."

Alan Clarke , Trustpilot
Everything your business needs to flourish online
Free UK domain names
All our plans include at least one free .co.uk domain, so you get everything you need to take your new business website online, already included in the price of your hosting package.
Free Personalised email
Create an email address that matches your domain to give your business a professional look. It's super easy to purchase extra mailboxes if you require more than one.
Programming features
All Linux web hosting packages include MySQL and support PHP, Perl, Python, and Ruby, as well as running GD library, ImageMagick, Ghostscript, and Zend Optimiser.
Multi-site hosting
Host multiple domains, websites and email for you and your clients on the same account, without having to buy separate package
SSL & Security
Our Unlimited plan includes a free SSL certificate, helping to protect sensitive data and keep your customers safe. Plus, you can make regular backups of your website for added peace of mind – all for free!
Lightning-fast loading times
Our cutting-edge cloud technology guarantees super-fast page loading speed for your website. That keeps visitors happy and helps your Google ranking too.
Easy-to-use control panel
No need for technical experience - our intuitive interface makes getting started and hosting your website a breeze.
Why host your website with 123 Reg?
UK web hosting & data centre
Thanks to our secure UK based data centre with multiple Internet connections, your visitors will always experience optimum performance when visiting your website.
Expert support
Our expert team are on-hand through our live chat and telephone support. We also have a range of extensive step-by-step articles to guide you.
Rock solid reliability
We use load balancing which means your website is hosted on multiple servers. If anything unexpected happens, we simply switch to another server so your site stays online.
No hidden costs for traffic limits
With our unlimited bandwidth, you don't have to worry about limits or excess fees, no matter how much data your site consumes, we won't charge you.
A dynamic website backed by 24/7 expert support
Watch Global Publicity transform their business with Web Hosting from 123 Reg, which gave them a super-fast website their customers adore.
Not found what you need? Why not try...
Website Builder

The complete website building solution that enables anyone - at any skill level - to create a professional site in just minutes without needing to know how to code.

Great for:
Your first website & basic businesses

Easy to use:
10/10

Room to grow:
4/10

WordPress Hosting

Build and host your WordPress website without any hassle. No app to upload, no complicated details to configure and no technical installation process.

Great for:
Growing businesses, ecommerce, WordPress hosting & multi-site hosting

Easy to use:
10/10

Room to grow:
4/10
Frequently asked questions

Martin Hunt

"Love 123 Reg, they have been hosting my email and domain for years and their live chat feature really is great, especially at renewal time"

Wayne Smith

"Excellent hosting, good value for money and an easy to use platform"

Ella

"As a small organisation, we need to have reliable hosting and email support, which is exactly what we have had from 123 Reg for the last few years"
Questions?

Call us on

0330 221 1007