All our plans come with a free domain name, email address, SSL Certificate and hosting!
The simple way of starting an online store

Your 24/7 shop
Sell your products across multiple platforms, complete with custom delivery options.

Free features included
Take your shop online immediately with a free domain name, email address and web hosting.
Grow your brand
Establish yourself as a modern, thriving enterprise with our built-in blogging and SEO tools.
Build an online shop without any technical skills
Easily create an online website, complete with all the features you need to be successful:
Set up multiple product categories and variations

Incorporate multiple payment methods, including PayPal, Square and Stripe

Offer international and local shipping, along with automatically calculated rates

Instantly adapts to desktop and mobile devices
Create your online shop website in just a few clicks
With our professional and fully customisable templates, it only takes a few minutes to set up a stunning ecommerce website, with no technical skills needed.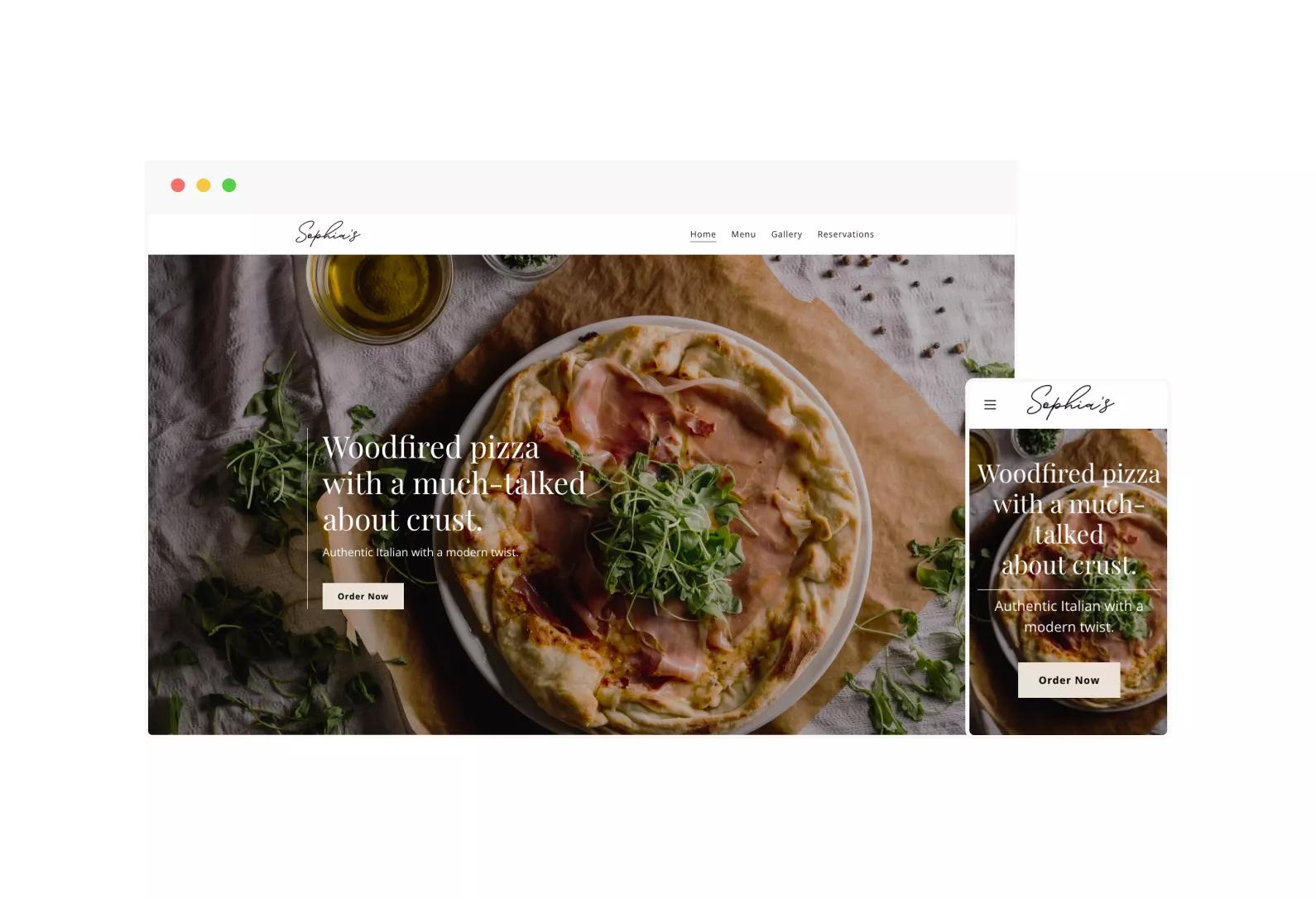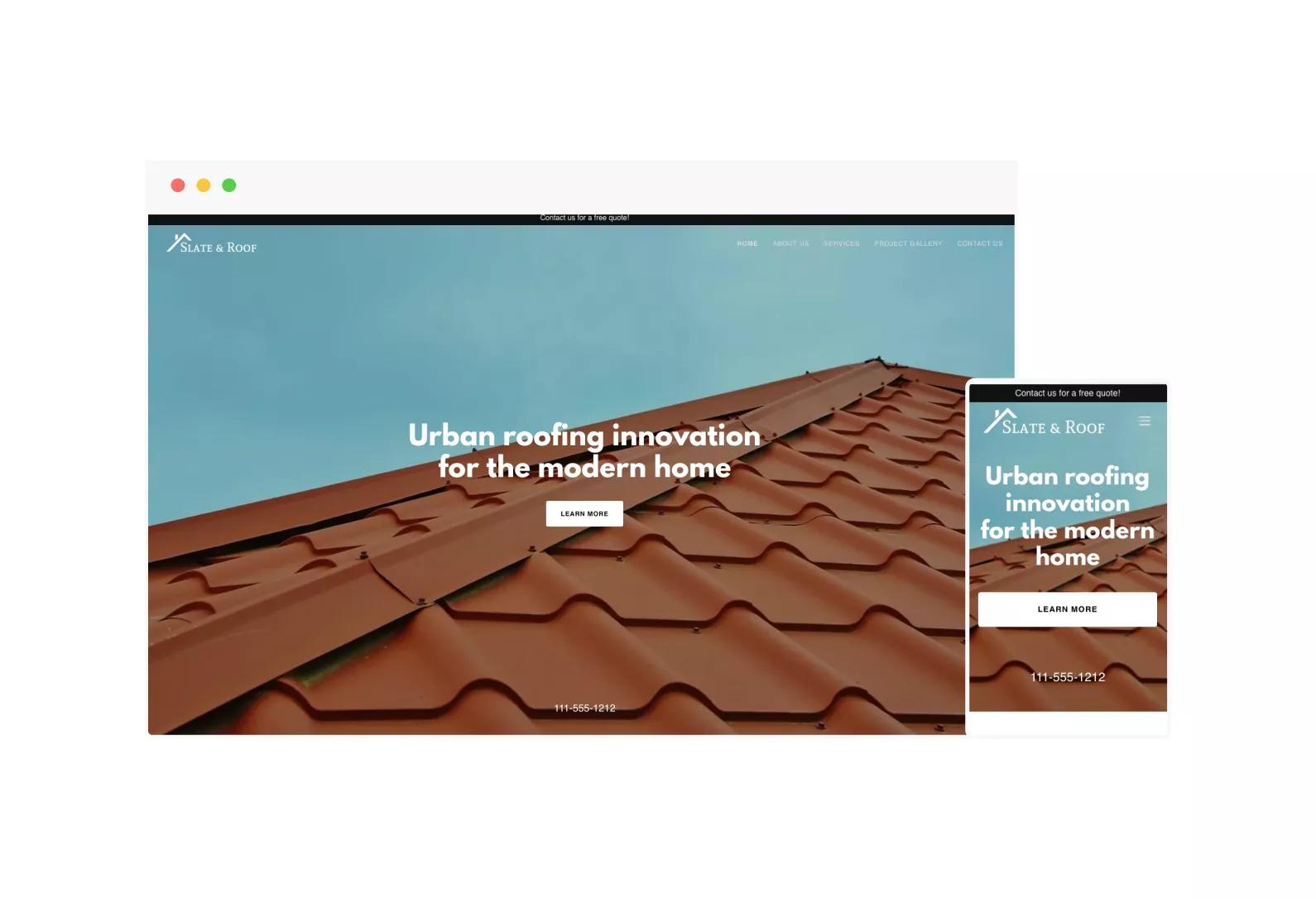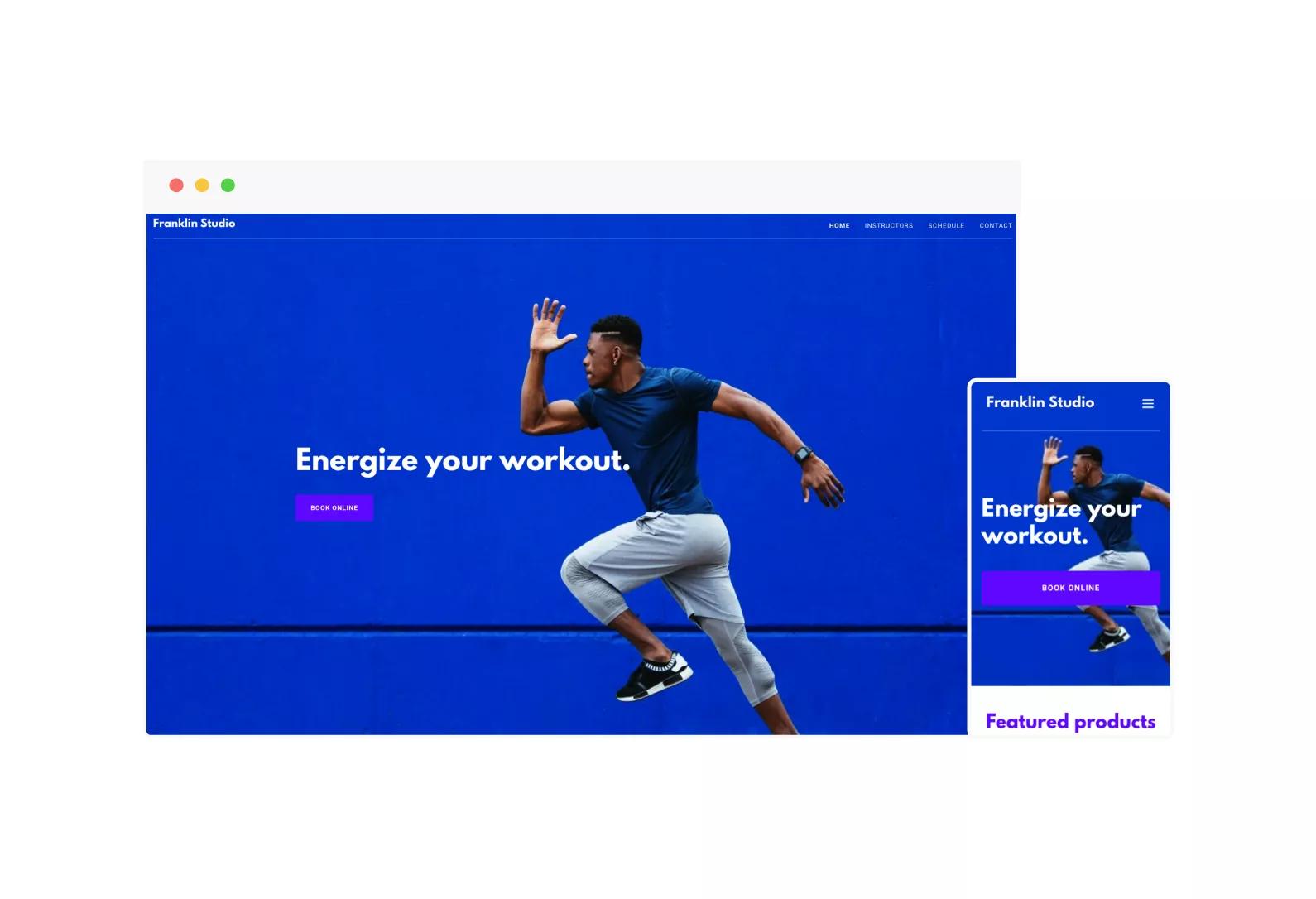 Website Builder Online Store
Turn your website into an online store that customers can buy directly from.
From just

Save 25% with an annual term

Pay £161.88 today. Renews at £215.88. Price exclude VAT.
50 Pages

Free Domain Included

1 Free Email Address Included

Free SSL Certificate Included

Free Web Hosting Included

Blogging Tools

Discount Codes

Downloadable Files

Ecommerce

Flexible Payments

Flexible Shipping Rates

Image Gallery

Online Appointments

PayPal Integration

Search Engine Optimisation

Social Media Integration

Stock Control
Setting up your online shop doesn't have to be complicated
Our Online Store tool makes it easy to create a versatile ecommerce website, even if you're not very tech-savvy.
Diverse offering
Sell physical products and digital files like event tickets, eBooks, videos, music and more.

Customisation available
Provide multiple options for your products, such as colour and size, along with add-ons like engraving, gift wrapping and more!
Promotional offers
Encourage customers to buy your products by creating your own gift cards and coupons.
Flexible payment options
Accept payments via credit/debit card, PayPal, Apple Pay and Google Pay.

Ship anywhere
Offer in-store pickups, local deliveries and international shipping so that people all over the world can buy your products.

Peace of mind
Since every Online Store plan comes with a free SSL Certificate, customers will be assured that your website is secure and safe to use.
Powerful tools for your ecommerce business
Creating your online store is just the beginning! Our scalable packages can provide you with all the help you need to manage your business and grow it further.

Email marketing
Promote an upcoming sale, invite VIPs to an event or retarget visitors that have abandoned their cart.
Stock level notifications
Never sell out or be caught short. We'll automatically notify you when your online store's stock levels are running low.
Appointments
Allow customers to sign up to your classes, training sessions, workshops, webinars and more through your website.
Website analytics
Track your total site traffic, user engagement and more by integrating tracking tools such as Google Analytics and Facebook Pixel into your online store.
Search engine optimisation
Get discovered by more customers by optimising your website for Google with our step-by-step guides.
Digital ads
Appear everywhere your customers are by creating your own Facebook, Instagram and Google ads.
Included free with every Online Store
Domain Name
Get a unique web address that says everything about you.

Email Address
Send customers the right message with a custom email address that matches your domain name.

Hosting
Publish your website for the world to see once you're happy with everything.

SSL Certificate
Secure your customers' transactions and protect their data from malicious threats.
Why create an online store with 123 Reg?
Some great reasons to choose an ecommerce website through 123 Reg.
Perfect for beginners

Get up and running quickly and easily with our simple setup wizard - no coding knowledge needed

All-in-one

Everything you need in one package, including a free domain, email, SSL Certificate and web hosting, for one great price

Real-time updates

Track your store's performance with our SEO and analytics integration tools.

Secure payments

Sell your products online and accept payments via Square, Stripe and PayPal.

Always here to help

With over 20 years' experience, our telephone Support team are here to give you a helping hand
Frequently asked questions
What is an ecommerce website?
An ecommerce website is essentially an online shop, where anyone can buy your products or services through it. Some benefits of this include lower operating costs, 24/7 opening times, a global customer reach and a more efficient shopping experience for your customers.
Do I need technical knowledge to get started?
You don't need to know HTML, CSS, any programming languages, or have any other web design skills to build an online store with us. Our ecommerce package makes the whole process as easy as 1, 2, 3, thanks to its straightforward interface.
Do I need to buy separate services for my online shop to work?
Each ecommerce package comes with everything you need to help you build and host your online shop, including web space, a free domain name, SSL Certificate and email accounts. You will need to set up payment providers, such as creating a PayPal, Klarna or Square account, but for everything else, simply log in and you can start building your store in a matter of minutes.
Do I need a domain name?
Yes, you will need a domain name so that you can publish your website. Otherwise, visitors will have a much harder time finding you.
Fortunately, we include a free .co.uk, .com, .org.uk, .me.uk or .uk domain with every Online Store package. Alternatively, you can use a domain that you've already purchased.
For details on how to do this, please read the following article: How do I point my domain name to my Website Builder package?
How do I accept payments on my Online Store ?
Please read the following articles for details on how to set up payment methods on your website: How to manage your payment methods
You'll be able to add up to 4 different payment options, including PayPal, Square, Stripe as well as manual payments like cheques, invoices, bank transfers and cash on delivery.
How do I set up an online shop and start selling products online?
Once you've purchased your package, here are the steps you'll need to follow to create your own ecommerce website:
Log in to your 123 Reg Control Panel to access your Online Store tool

Choose from one of the professional templates available

Add your own images, text and videos to your store that showcase your products

Set up a payment provider such as PayPal or Square

Establish any shipping costs and delivery options

Publish your site to make it live
If you need to make any changes to your online shop after it's gone live, you can easily update and republish it at any time.
How do I get help?
If you need help, you can contact our Support team via telephone or live chat.
You can also visit our Support Site, where we have plenty of information and it's likely that we'e already answered your question.
Can I add Google Analytics?
Yes, it only takes a few minutes to connect Google Analytics to your website.
How secure is 123 Reg Online Store?
Along with our standard tight security for our servers, all packages have built-in security. All stores use a shared SSL certificate for added security, and with the use of certain payment providers, such as PayPal, your customers private information is kept even more secure.
Is there a minimum contract period?
The minimum contract period for our Online Store plan is 1 month.
Great service from Marian
I had a few issue with my account so I spoke to Marian over the chat feature. Everything got sorted out very quick! Thank you!
Steve
Live chat service
I used the live chat service and Eduard was extremely helpful, handled my query promptly and thoroughly. I was really impressed!
Georgia
best customer experience ever
understood straight from the start and got it resolved within a few mins
Mark Connelly
Five star service!
Great customer service as always. Andrew from Support went above and beyond!
Tony Fitzsimmons