All our plans come with at least one free domain name, email address and SSL Certificate!
Get your UK business online with the world's most popular web platform

Easy to use
WordPress is designed for users of all skill levels, with no coding or technical skills needed

Optimal customer experience
Boost your conversions and grow your customer base with a fast, secure WordPress website
Save time and resources
Our platform will perform important tasks for you, such as regular backups, updates and malware scans
Everything you need
All our Single Website plans come with a free domain, SSL Certificate and email address included
Choose from thousands of free, customisable designs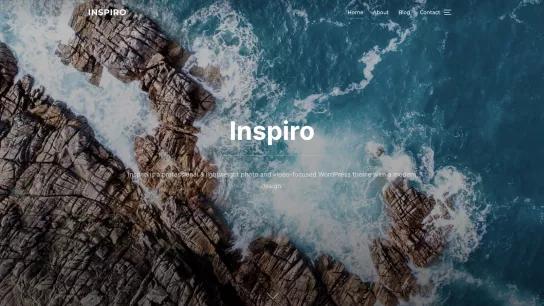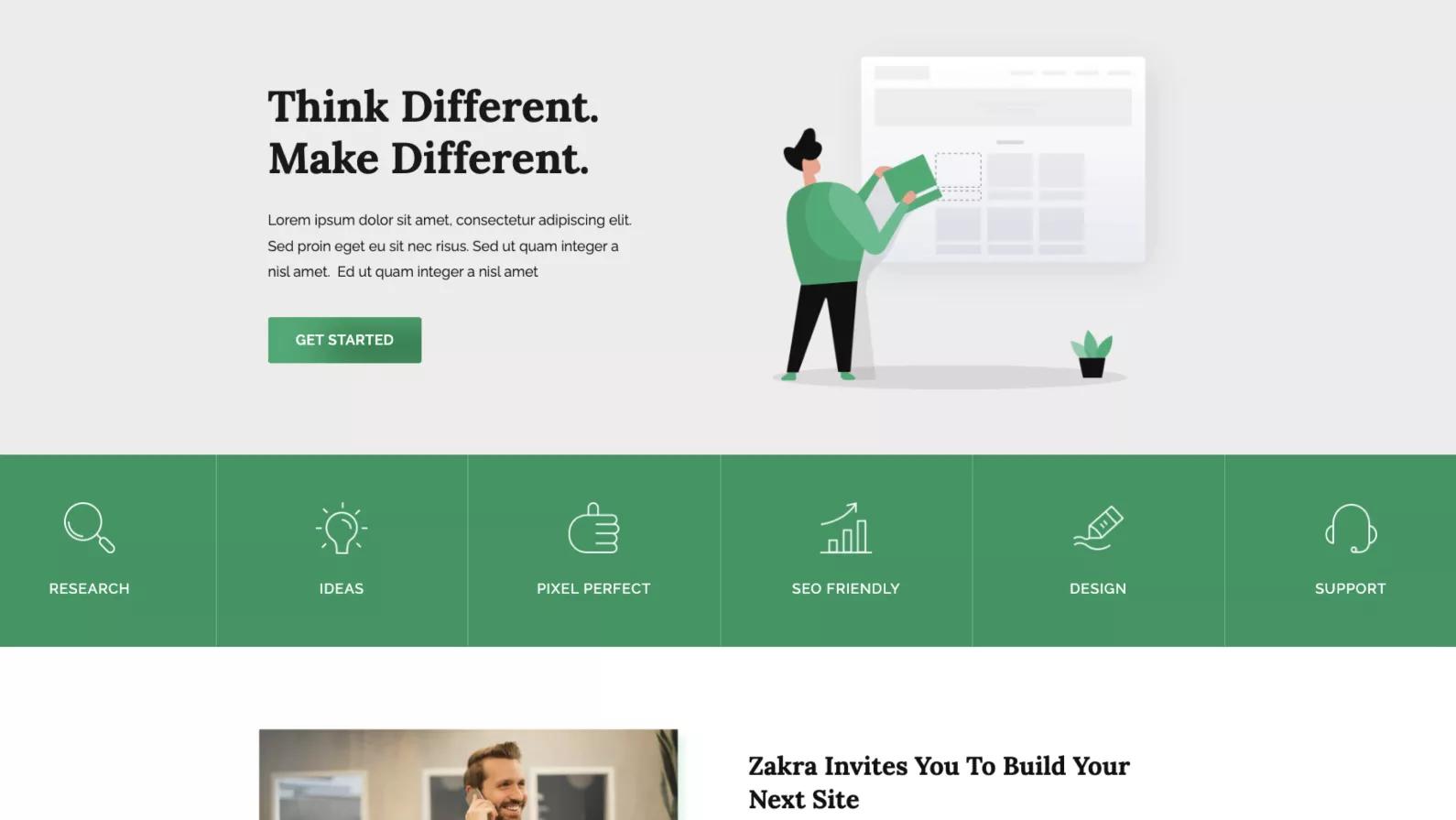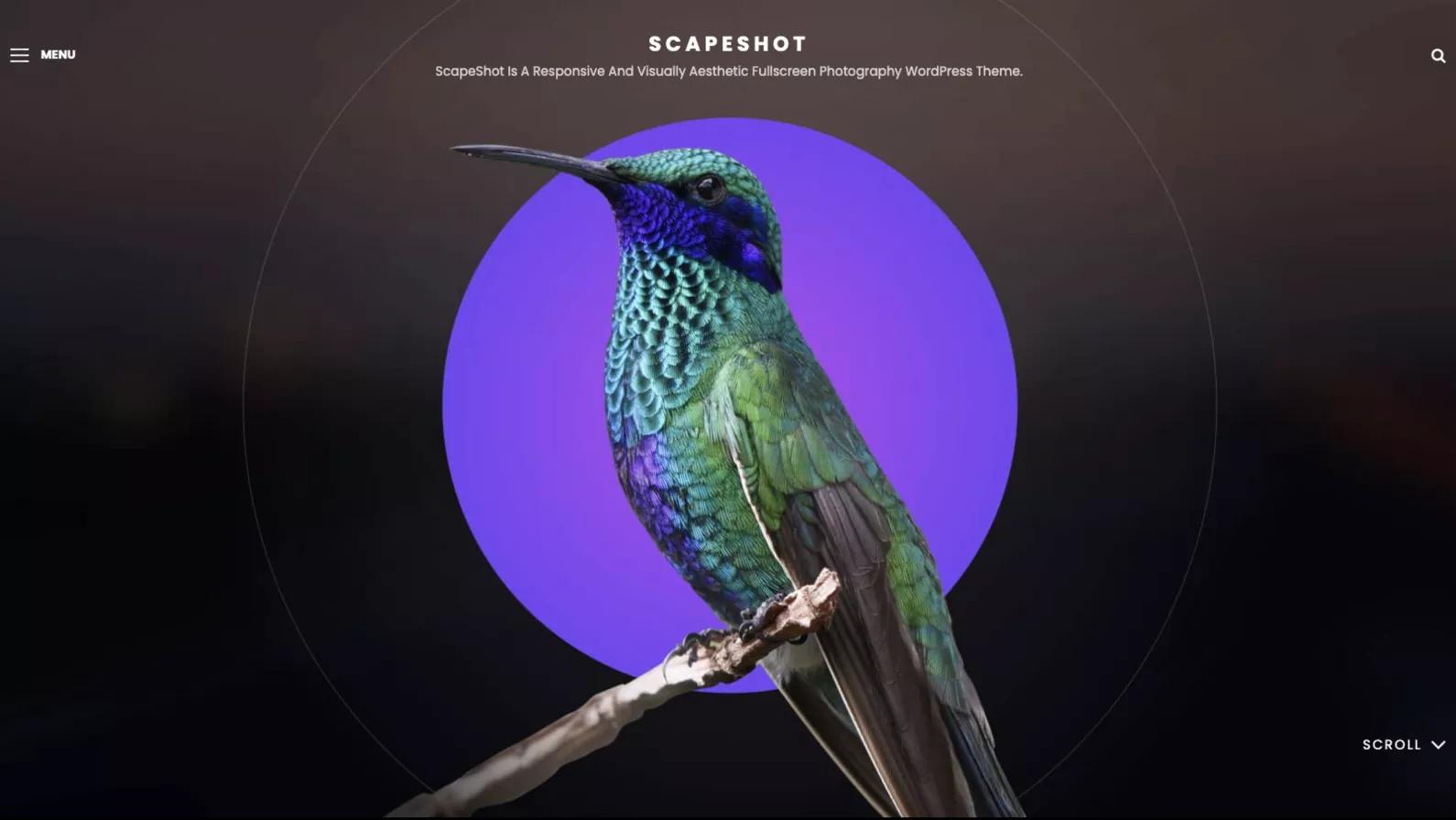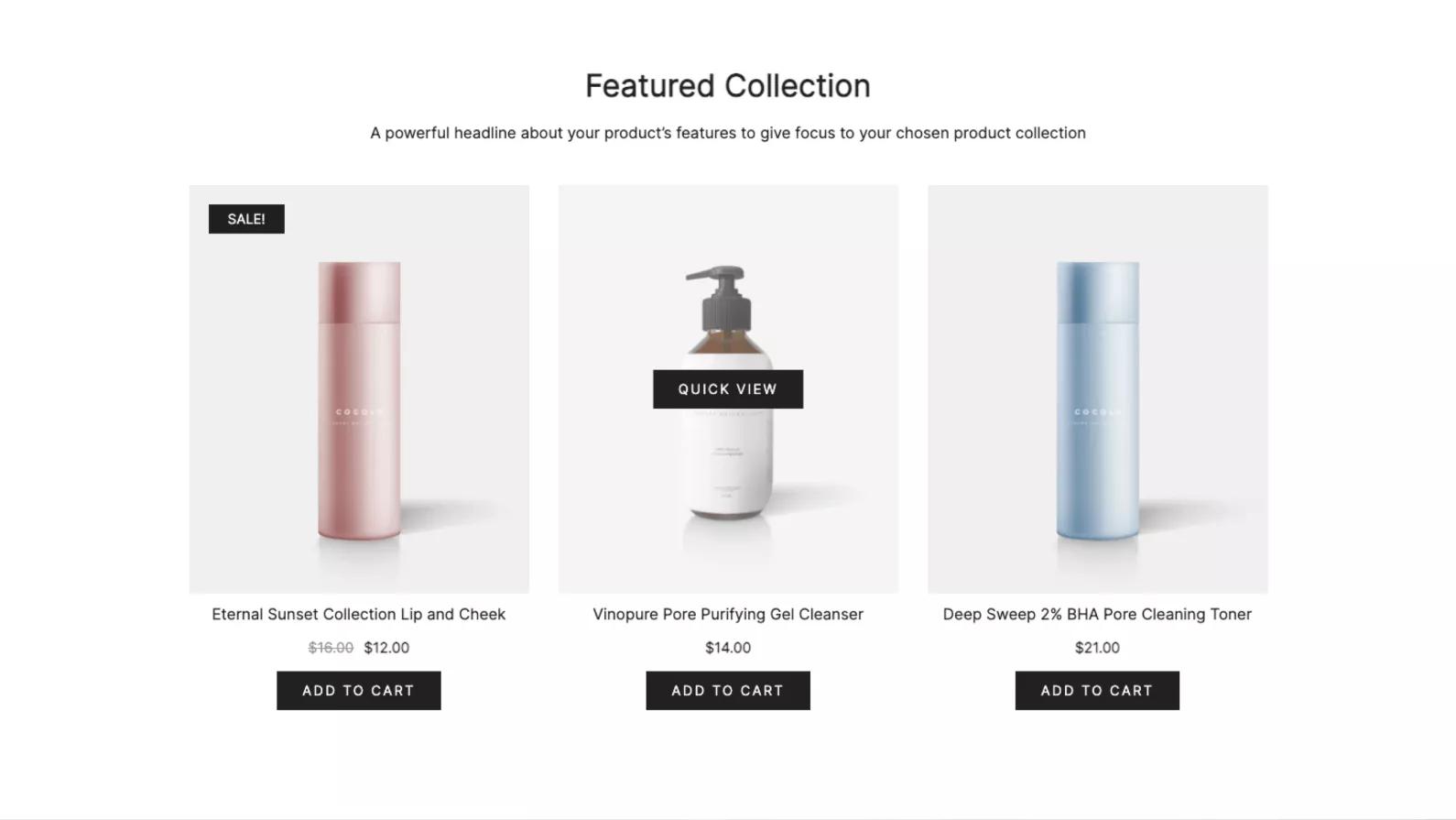 Single Website
Hosting for Agencies
Easily host your own website with our affordable entry-level plan.
Save 60%

Prices exclude 20% VAT. £23.88 per year in advance; minimum contract duration 1 year, then £59.88
1 Website

1 Free Domain included

1 Free SSL Certificate included

1 Free Email Address included

30GB Storage

Auto migration tool

Content Delivery Network

Malware scan

Regular backups
Create an enhanced website, complete with built-in staging site tools.
Special Offer

Save 37%

Prices exclude 20% VAT. £59.88 per year in advance; minimum contract duration 1 year, then £95.88
1 Website

1 Free Domain included

1 Free SSL Certificate included

2 Free Email Address included

75GB Storage

Auto migration tool

Content Delivery Network

Malware scan

Regular backups

1 Staging site
Receive unlimited storage for your website.
Save 25%

Prices exclude 20% VAT. £107.88 per year in advance; minimum contract duration 1 year, then £143.88
1 Website

1 Free Domain included

1 Free SSL Certificate included

3 Free Email Address included

Unlimited Storage

Auto migration tool

Content Delivery Network

Malware scan

Regular backups

1 Staging site
Start selling your products online using ecommerce tools included with this complete package.


Prices exclude 20% VAT. £323.88 per year in advance; minimum contract duration 1 year.
1 Website

1 Free Domain included

1 Free SSL Certificate included

5 Free Email Address included

Unlimited Storage

Auto migration tool

Content Delivery Network

Malware scan

Regular backups

1 Staging site

WooCommerce

75 Premium Extensions
Why choose Managed WordPress Hosting from 123 Reg?

Easily accessible
One of the main perks of WordPress is that it uses an intuitive dashboard along with a simple interface, making it incredibly easy to access and update any information.
Community support
WordPress has a huge online community so, if you get stuck, you're bound to find a solution. Our experienced Support team are also here to help via telephone, live chat or email if you need extra guidance.

Easily customisable
Choose from thousands of designs as the basis for your website and then tweak the fonts, colours and layout to suit your needs, all without any coding.

Extra features available
Want to add a specific function to your website? With over 56,000 plugins available to download, you can create a unique site that's truly yours.

Free domain and email
Give your business a professional image with a free .com or .uk domain, complete with a matching email address.

Automatic backups
Ensure that you don't lose your site or any important assets with regular backups that are scheduled for you.
Malware scanning tools
Our Managed WordPress Hosting plans come with built-in security tools that you can use to keep your site safe from harm.
Staging site access
Want to implement major updates or new changes to your site but worried it might break something? Staging environments allow you to test and experiment with features before making them live on your actual site.

Better performance
Our Content Delivery Network will ensure that your website always provides a fast and secure experience to your visitors.

Unmetered bandwidth
Don't worry about web traffic limits or being charged extra for using more data, as all our plans come with unmetered bandwidth.
"I've been a loyal customer for 18 years... I like the ease of purchasing and the range of products available. It's really easy to set up email and link WordPress sites. I also like your customer service, which is always super helpful."
Liz Pilgrim - Founder, Babye Ltd
Start selling online with WooCommerce
If you're looking to set up an online shop, WooCommerce is the perfect solution. It's fully customizable and can be easily integrated into your WordPress website within minutes, allowing you to immediately set up secure payments and manage your orders.
What's more, you'll get access to over 75 free WooCommerce plugins, worth more than £4,000! These premium extensions will allow you to enhance your ecommerce site with a range of unique services, which can be seen below. For a complete list of these plugins, click here.

Cart and Checkout
Increase your sales further by providing a range of additional checkout options.
Marketing
Improve customer loyalty by offering product add-ons, coupons and rewards.
Merchandising
Organise and showcase your products more efficiently.
Payments
Give customers additional ways for them to pay for their products.
Products
Expand your product line-up and include more information for each of your items.

Services
Allow customers to buy services such as tickets, subscriptions and memberships.
Shipping
Offer a broader range of delivery and shipping methods to your customers.
Store management
Stay on top of your stock levels, product orders and total profits.
Hosting made simple
One of the great things about Managed WordPress Hosting is how quick and easy it is to use.
Start by choosing a relevant theme that suits your brand or business, and then add your own content using our versatile interface, with absolutely no need for coding.
Best of all, our introductory Economy plan is cheaper than any of our other hosting packages, helping you to maximise your business for less.
Scalable plans
Need more email addresses or storage space? Not a problem! As your UK business grows, your hosting package can be upgraded to accommodate your evolving needs.
You won't need to worry about your website's visitor count either, since all our plans come with unmetered bandwidth.
Showcase your unique content
With thousands of free WordPress plugins available, including Disqus Comments, Contact Form and Booking Calendar, creating a dynamic website couldn't be easier!
From there, you'll be able to grow your online community and give customers a reason to keep returning to your site.
Frequently asked questions
What is Managed WordPress Hosting and why do I need it?
Managed WordPress Hosting is an enhanced version of one of the most popular Content Management Systems (CMS) available as it offers your website faster speeds, improved security, automated backups as well as the ability to access staging environments, which allow you to preview any changes you make before making them live on your website.

In addition to this, its incredibly easy-to-use interface means that you can customise your site's content without any effort, while you can also install a range of third-party plugins that will further enhance your site and its capabilities.
Why should I choose Managed WordPress Hosting?
As part of our Hosting service, we take care of all the technical details so that your WordPress website remains secure and is regularly backed up. That way, you can focus on what you know best: your business.
Which plan should I choose: Managed WordPress Hosting or Managed WordPress Hosting for Agencies?
Our standard Managed WordPress Hosting plans are aimed more towards content creators and business owners that are seeking a quick and easy way of promoting their services online. All these plans come with a free domain, website and SSL Certificate included, although you will be limited to 1 of each. Should you wish to set up more websites, you will need to purchase them separately.
With Managed WordPress Hosting for Agencies, you'll receive multiple websites with their own resources as part of your package, all of which can be managed separately.
Do I need any technical knowledge?
Although having some technical expertise will certainly help, it's by no means a necessity as our Managed WordPress Hosting packages are designed to be incredibly accessible, with no need for any coding languages.
If, however, you're looking for a completely non-technical solution, then you might want to check out our Website Builder tool.
How long does it take to set up?
Most packages are set up immediately, and you can get your website online right away. In some cases, it might take a few days for the domain to fully register and point to your hosting package. This is perfectly normal and happens across every web host -it just takes time for the servers and the domains to sync up.
Can I transfer my Managed WordPress Hosting?
Yes, migrating your website over to us is an incredibly easy process. We've even created a useful guide that will talk you through every step.
Can I get in touch if I need help?
Of course. Simply contact our expert Support team on +443454502310 or visit our Support centre for a list of guides on how to use this tool.
Does Managed WordPress Hosting include a domain?
All our Single Website hosting packages come with a free domain name with the following extensions as standard:
.co.uk
.org.uk
.me.uk
.uk
.com
Your domain will be free for the first year of registration, but you will need to renew it for the standard registration fee afterwards. If you cancel your Managed WordPress Hosting package, you will also need to let the domain name expire. Otherwise, you will be charged for it even if it isn't pointing to a site.
That's not all either, as every plan also comes with a free email address and SSL Certificate included, giving you a complete online presence for your business.
What if I already own a domain?
If your domain name is already registered with 123 Reg and you're not using it with another one of our services, then you can attach it to your Managed WordPress Hosting package when you order.
If your domain is registered with another company, there are two ways to use it with your hosting package:
Transfer it to 123 Reg and then attach it to your package. Most companies will allow you to transfer, and we have a detailed guide on transferring domain names.You will need to wait for the transfer to complete before you purchase your hosting, and this can take up to a few days depending on the type and location of the domain.
Leave the domain name where it is and point it at your hosted site on 123 Reg. We have detailed instructions on how to point your domain name to 123 Reg. You will still need to register a domain name when you purchase your web hosting, but we won't charge you any additional fees. It will take around 24-48 hours for your other domain name to show on your new site.
Can I run more than 1 website with my Managed WordPress Hosting package?
Yes. Since each WordPress installation uses a MySQL database, you can perform 2 different actions. For example, if you have 5 WordPress websites, you could have each one on a separate database or install all 5 onto a single database.
However, having multiple sites on 1 database may cause some problems, such as the inability to restrict plugins or install new themes on certain sites. If you're looking for multiple sites, why not check out our 'Multiple Websites' WordPress plans, which can be purchased here.
I don't want my free domain name. What should I do?
You can opt-out of your free domain by continuing without one after adding your ideal WordPress plan to your basket.
If you've already purchased a WordPress package with your free domain included, you'll need to switch off the auto-renewal for it in your 123 Reg Control Panel. For more details on how to do this, check out our Support article: How do I renew my domain names?
What happens to my free domain names if I cancel my account?
It's entirely up to you. If you decide you don't want the domains any longer, you can let them expire once they reach their renewal date.
You can also keep them and use them, but you will need to pay the standard renewal price when they get close to their renewal date. We'll let you know before they expire, so you won't have to worry about them suddenly disappearing.
After I purchase Managed WordPress Hosting, how do I get started?
All you need to do is log in to your 123 Reg Control Panel and begin the installation process from there.
How do I install and update WordPress?
Simply access your 123 Reg Control Panel and select WordPress Hosting from your products list. From there, follow the on-screen instructions to complete the installation process.
Any updates will be automatically made to your WordPress package as part of our Hosting service.
What themes and plugins are available on Managed WordPress Hosting?
You can see the complete selection of themes and plugins that are available for WordPress on their official website:
There are dozens of options to choose from, although some may incur a fee.
How diverse are the possibilities for customisation?
With dozens of different themes to choose from, no two websites will look the same. What's more, you can easily tweak any fonts, colours as well as your page layout yourself, allowing for further personalisation.
What is the difference between 'WordPress for Web Hosting' and 'Managed WordPress Hosting'?
WordPress for Web Hosting is a built-in feature that can be used to set up a WordPress website. This is particularly useful if you don't have a website of your own to link to your Web Hosting package.
Managed WordPress Hosting, however, is different in that our platform will automatically perform certain important tasks, including backups, malware scanning as well as checking for updates.
What are the differences between 'Managed WordPress Hosting for Agencies' and 'WordPress Multisite'?
WordPress Multisite is a separate feature that allows you to manage multiple websites from a single platform. It simplifies the process by having all these sites use the same database, which means they will share the same plugins and themes. However, this means that any potential security or performance issues for 1 website can potentially affect the others. Furthermore, some WordPress plugins are incompatible with a multisite setup.
Our Hosting for Agencies plans allow you to manage a maximum of 50 separate websites, each with their own unique plugins and themes. Although you will have to set up each site accordingly, you will be safe in the knowledge that any potential issues with 1 website won't have a knock-on effect on the others.
How is WordPress optimised for performance?
In addition to our cutting-edge cloud technology, we have data centres situated across the world, ensuring that your site always experiences a high-quality service.
Furthermore, we use load balancing, which means that your website is hosted on multiple servers. As such, your site will be well-equipped to deal with high volumes of traffic and will always stay online should any technical issues occur.
If you don't feel that our Hosting service meets these standards, we offer a 14-day money back guarantee.
How secure is Managed WordPress Hosting?
We go above and beyond to keep our systems safe from hacking, hardware failures, software failures and physical damage throughout our various highly secure data centres.
Along with our physical security measures, you can also take peace of mind by knowing that all your data is kept safe behind a secure firewall with multiple layers of protection. We have regular backups of all the data on our servers and store copies of the data off-site, so even if the worst occurs, your data will still be there.
How fast will my site be on Managed WordPress Hosting?
Although your website should typically experience fast page loading speeds, it depends on several factors, such as how many plugins you have installed, how many large images you have or whether you have an outdated version of WordPress.
Why are the WooCommerce extensions worth £4,000?
These premium plugins offer several powerful functions that can change the way your ecommerce site operates, which is why they carry a hefty price tag. However, by purchasing our Managed WordPress Ecommerce plan, you'll be able to access all of them for no additional cost!
For a complete list of WooCommerce extensions included with our Ecommerce plan, please read the following article: Which WooCommerce plugins do I receive with Managed WordPress Hosting Ecommerce?
How much does Managed WordPress Hosting cost?
Our plans start from just 99p per month (when purchased on a yearly contract), while our higher-tier Managed WordPress hosting plans cost up to £19.99 per month.
Although WordPress is free to download, once you've made your website, you'll need to host it somewhere. That's where our hosting packages come in, as they will automatically handle the installation process for you and ensure that your website always remains incredibly quick and secure.
Can I upgrade my Managed WordPress Hosting package?
If you want to take advantage of the extra features with our Managed WordPress Hosting plans, log in to your 123 Reg Control Panel at any time and choose the Upgrade option.
From there, we'll calculate the new cost of your package and adjust it accordingly.
WordPress Hosting Health Issues.
Alexandra-Nicoleta was extremely helpful in clarifying some WordPress hosting health issues, providing clear advice and fixing issues that could be fixed.
Customer
WordPress Loading Issue - Resolved with Elena
Elena (support agent) helped me solve a WordPress loading issue via the online chat. Very helpful.
Brian Wade
Top service! Excellent support!
I use 123-Reg to host my WordPress sites and have had excellent help and support on many occasions, via telephone, chat and online support materials. It's a friendly and professional service. I would recommend it to people running single or multiple sites. I have only good things to say!
Wendy
Rock-solid - Top marks!
Rock-solid stable hosting. The best customer services I've encountered & really thoughtful communication when it's necessary, keeps me 100% up to date with my subscriptions. Top marks!
Ed Torsney