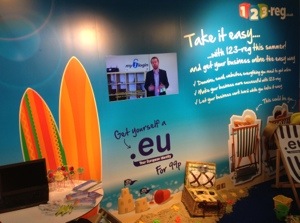 The 123-reg team were kept busy at The Business Startup Show on Thursday and Friday last week with a variety of enquiries from both existing and potential new customers.
A lively couple of days at London's Excel brought together a wealth of ideas and talent all looking for the best way to make their business idea happen and there were plenty of top speakers too offering their advice on how they made it happen and others offering guidance on how to maximise your potential. Over the next few weeks we will be sharing much of the insight we gained from attending, as well as bringing you some opinions and top tips from some of the top experts.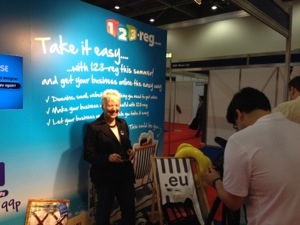 One of the most exciting rewards from the show was meeting so many existing customers with positive comments and feedback on our products and services. Big thanks, especially go to those who took time to give us their customer testimonials on camera and we will be showing more of those again in the coming weeks.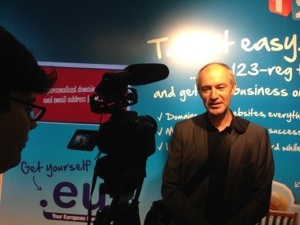 What is always refreshing from attending these events is the passion and commitment that people have for online. In the modern world, an online business doesn't just mean e-commerce, it means brand awareness, modern promotion and customer connections. In fact each and every business should really now recognise that in some form they also need to be an online business, which is where 123-reg and products like Website Builder can provide that essential connection.
Enterprise and being an entrepreneur has probably never been as fashionable but without the right tools our business dream can quickly become a business nightmare. You can also never have too much information, so over the next few months we will also be re-developing our blog to offer you even more great advice and insight from experts and opinion makers. We are also always in the hunt for new contributions so if you would like to write for us get in touch.