123 Reg helps Intuition Driver Training on the road to online success
Dave Humphries loves life behind the wheel. He understands the freedom and opportunities offered by being able to drive so, back in 1989, he dedicated himself to empowering others by becoming a driving instructor. After 7 years with a national driving school, he set up his own – Intuition Driver Training.
Dave is proud that, these days, more than 85% of Intuition's learners pass first time.
After 25 years in the passenger seat, remaining calm and reassuring as his learners grind through the gears, Dave has changed lanes into more of a managerial role.
With his business going into high gear, Dave decided it was time to change up his website – and 123 Reg was his chosen partner for that.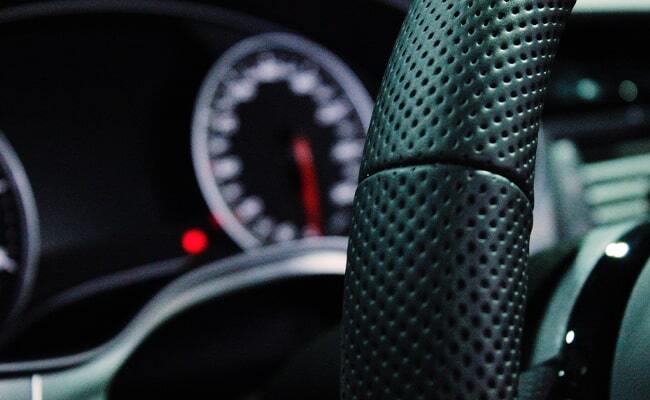 Intuition goes into the fast lane, online
Dave understands the value of a good website in promoting his business. As he says: "A website is the perfect window to your business and what you offer, with the added bonus you can add relevant information via blogs. You can also add links to social media and give customers a complete package of who you are, what you offer and other relevant information.
"Potential customers can easily access our company profile, view what current offers we have and also read customer reviews. Having a blog page also helps boost traffic to the site."
Dave knew the website he had needed souping-up.
"I wanted to progress my site, making it more modern.  I have had various companies run my website over the years, but I have always used 123 Reg for my domain names and web hosting.
"For my latest site, I decided to do it myself, using the 123 Reg Website Builder. Traffic to my main site, Intuition Driver Training, has quadrupled since I used this package to build and monitor my website."
At the start of 2020, Dave decided to set up a sister company, Intuition Instructor Training, to allow him to strengthen the trainee instructor side of his business.
As Dave says: "Changing online services to 123 Reg also gave me the opportunity to run more than one website."
Of course, when it comes to web design, Dave was very much a learner, but he found using our Website Builder was simplicity itself:
"I found my website was very easy to design. Using the templates and the instructions were simple to follow. I did find that adding a Google Analytics code was challenging but, with the help of the 123 Tech Team, every obstacle was overcome!"
Dave also found that 123 Reg helped his business adapt and develop when he had to hit the brakes during the various lockdowns.
"The most valuable lesson I've learned, this past year, is how to manage and improve web traffic. It's been easy to change and update as circumstances have changed. I've added the SEO package to my main site and this helps me manage and keep on top of traffic to my site."
123 Reg: helping businesses get into high gear
The best part of Dave's day is: "Having an easily manageable business and seeing it go from strength to strength through these troubling times."
Like many business-owners, all Dave wants to do is ensure a secure future for himself, his family and his staff. 123 Reg is proud to play an ongoing role in helping that happen.
"Success is having a goal and reaching it, always striving to move further forward and knowing that I can achieve this through the help of the team I have assembled around me.
"I'm always trying to make my business stand out and be the best; 123 Reg Website Builder has helped me to achieve this."
Feeling inspired?
If you're inspired by Dave's story and you are ready to start your own online journey, we're ready to help.
We also love hearing about our customers' success stories. So, if you have a great story to share about how 123 Reg has helped your online business, get in touch here or get in touch on social media using the hashtag #123RegRealBiz.