Getting started with small business exporting
So you've decided you want to export. It's a big step and one that can be very profitable if things are done right. But there are also a huge number of pitfalls that must be avoided. In this guide we'll walk you through the basics of getting started with small business exporting and point you in the direction of resources with extra information to help you on your way. Here's what you'll need to do.
Researching your target market
It doesn't matter whether you're looking to expand an existing UK-based business, or planning on launching a new business focused solely on exporting, researching your target market is absolutely vital.
If you don't do sufficient research, or get your research wrong, you could end up ploughing thousands of pounds into a business that's attempting to export a product to a market where there's no demand for it.
Your research should cover the following areas:
Which territories have a demand for your product?
Don't just guess, or base your research on stereotypes about a particular country. Conduct in depth research that gives you a good idea about what kind of person or business is going to want to buy your product. You may discover that a country you thought was certain to be an excellent market has little or no demand, while another country has a high level of demand that you hadn't anticipated.
What legal and tax issues will you face?
Of course, just because a country has a demand for your product, that doesn't mean it will be easy to export your product to it. You also need to be aware of the tax and legal issues relating to exporting to a particular country. It may be that legislation or high rates of tax cut into your potential profit margin so much a seemingly profitable market becomes unviable. There are so many different tax and legal considerations that it's impossible to list them all here, but this guide from Gov.uk is an excellent place to start.
What competition will you face?
You may think that you're bringing a revolutionary new product to a market, but if you haven't done your research, you may discover that the demand for the product you're selling is already being met by a well-established company. Make sure you're fully aware of all the competitors you'll be going up against.
What logistical issues will you have to deal with?
The practical side of exporting is all about logistics. How are you going to get your product to your customer, and how much is that going to cost? If the logistical side of things proves to be too expensive, then you may struggle to turn a profit.
Researching an export market can be a long and complicated process. A good place to start is the relevant exporting country guide from the Department for International Trade.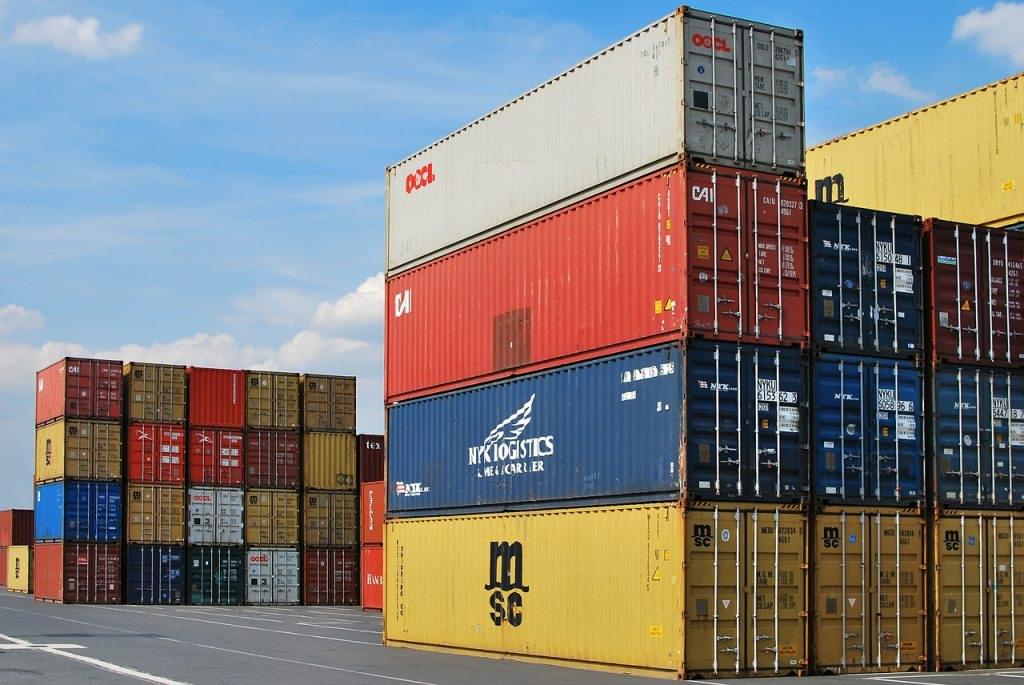 Localisation
Once you've decided which markets you're going to export into, the next step is to start planning the localisation of your business. Put simply, localisation means adapting your existing business assets so they can be used in a different market.
For online businesses that decide to export, the biggest localisation issue is likely to be your website.
Here are some areas to consider:
Language
It's vital you provide your target market with a version of your website in the language most commonly used there. If you don't do this, you'll be putting off a huge section of your target market. And don't rely on online translation tools, either. Partner with a specialist translator who will be able to deliver high-quality business writing in the language you need.
Currency
Make sure your products are priced in the local currency. Although some people will buy from you even if you use sterling, many others won't want to bother with working out the real cost to them and will head elsewhere.
Customer service/support
If something goes wrong for an overseas customer, will you be able to put things right? Will you even be able to understand the problem they're having? Make sure customers with problems know how to get in touch with you to resolve them, and that you have a system in place for dealing with any issues, regardless of the language they speak.
You can find further advice on localisation here.
International SEO
International search engine optimisation could also be said to fall under the umbrella of localisation, but it's such a big topic it deserves a section of its own. Here are the areas you need to consider.
Single site v multisite
Should you build a new site focused on each country you plan to export to, or should you adapt your existing site so it shows a different version to people based on their location?
Let's look at what each option involves.
Launching new sites
Every country has its own country-code Top Level Domain (ccTLD). For the UK it's .UK, for Spain it's .ES.
If you're going to start a new website for every country you're planning to export to, then you'll need to register your brand name for each relevant ccTLD.
Adapting your existing site
With this method, you can use either subdomains or subdirectories in order to create sections of your site that are localised for each country's visitors.
For the subdomains option, a Spanish version of your site would look like this es.example.com/
For the subdirectories option, a Spanish version of your site would look like this: example.com/es
You would then use a menu to present visitors with the different variations of your site, so they can select which one they would prefer to use.
So which of these two methods is best?
The answer is "it depends". There are pros and cons for each option. You can learn more about those, and more about how to make the choice between the above options in this guide from Google.

The hreflang tag
Another crucial area for international SEO is the hreflang tag. This tag tells Google which language a page is in and allows the search engine to include the page in relevant search results.
This is a huge topic and correct implementation of hreflang is crucial to ranking well for international SEO. You can learn more about using hreflang on your site in this guide from Moz. https://moz.com/learn/seo/hreflang-tag
Geolocation
If you're using a generic Top Level domain like .com, Google Webmaster tools allows you to tell Google which country/countries your website(s) is/are targeting. It's a useful and easy way to get off to a good start with international SEO. You can find more details here.
Learn everything you can about international SEO
International SEO is a huge topic, and if you're planning to export using an online business it's a crucial one. Take some time to learn everything you can about the topic. A good place to start is this guide from Search Engine Land. You can also use this checklist from Moz to keep you on the right track.
Summing up
We've covered the basics of getting started with exporting, but every business is unique and you're bound to face unique challenges when trying to enter new markets. One of the best things you can do when facing a challenge such as this team up with a business advice service, who will be able to guide you through the various issues you'll face. You can search for a local business advisor here.