Who is your favourite .london?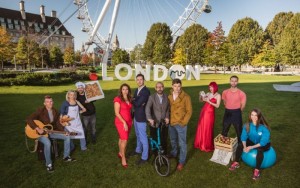 123-reg is delighted to be a lead sponsor for the inaugural Dot London Small Business Awards. The awards are a fantastic opportunity to celebrate the great things that the capital's small businesses are achieving in the world's greatest city.
The awards will celebrate everything that is great about small businesses, what is great about London as well as the the power of the .london domain name. The capital continues to be one of the best places to set up a business, because we love what small businesses deliver.
Whether it is an independent coffee shop, a web designer or fashion bloggers, London is the place to be and the Dot London Small Business Awards is the showcase!
The inaugural Dot London Small Business Awards will be headed by BBC 'Dragon' Sarah Willingham. From hundreds of entries, the shortlist has been narrowed down to cover the competition's 12 categories. It is now down to you, the general public, to decide the winners of London's only small businesses awards.
Voting is now open at www.awards.london and will close at 5 pm on 8th January 2016.
The Awards recognise a range of industries through the 12 categories, from Best Places to Eat and Drink, to Creative Agency of the Year and Best Social Enterprise.
123-reg is sponsoring the following categories:
• New Business
• Young Entrepreneur
• Social Enterprise
We have also committed to providing winners of the categories that we sponsor the boost of £1,000, one-to-one mentorship on how to improve their online business presence from category sponsors as well as a free Dot London domain name for a year.
There is an additional prize for the winner of the Young Entrepreneur of the Year award of a year-long membership to the Federation of Small Businesses.
We encourage you to vote for your favourite and wish all of the nominees the best of luck!