Jed Wylie – Make Your Website Sell – The Website Owner's Mindset (Pt 2)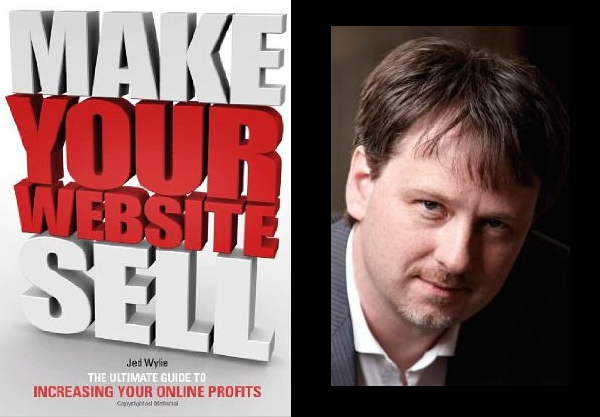 Last week I introduced the idea that how you think (your mindset) will impact on your website's profitability.  So, this week I thought I would conclude by identifying three more key characteristics which will help you in focusing your online thinking.
Knowledge
Very few become ultra-successful entirely without help. We all need it and it makes complete sense to search it out. (Hey, that's why you're here at the 123-reg Blog, right?)
Having access to the best information so that you can maximise your creativity is essential fuel to creating the stunning results your website is capable of. Knowing that you can split test your homepage or double your profits through brilliant use of Google Adwords is what will set you aside from the competition and skyrocket your profits. On the Internet, it's not who you know, it's what you know!  So in the spirit of giving here are two online marketing resources that'll really get you thinking: Marketing Sherpa (lots of reports) and Marketing Experiments (lots of video).
The website owner's mindset is to surround yourself with the best sources of knowledge. (If you're still reading this then you're doing it now!)
Action
Put simply taking action creates results and it's the next step beyond acquiring knowledge.
It sounds simple doesn't it – simply do the thing you intended to do. However, real life is rarely that simple. Interruptions, deflections, meetings, administration all conspire to stop you from taking the really important actions which will rapidly grow your business.
The exciting thing about this step is that it flows naturally from the step above. It's also habit-forming. The more you take action from all the great information you've surrounded yourself with the easier it becomes. The more action you take the more positive effects you create.
The website owner's mindset is to consistently take action.
Speed
This is really all about capitalising on the energies of an idea. The moment you have your flash of inspiration the energies that surround your idea are at their height. It's at that point you need to act. (This is especially important if you work with other people because before they get a chance to undermine your thinking with their doubts you've already taken the action and are getting the results.)
The faster you act, the faster the results come back, the better your next decision is, the more momentum you gain, the quicker success comes, and your motivation to act quickly soars.
The website owner's mindset is to implement actions at breath-taking speed.
There's just more one thing to remember, exceptional results are created in your mind first and then in reality.  So take the time to imagine what they look like before you set about turning them in to hard cash.
Jed Wylie is the author of Make Your Website Sell and works for Morgan Wylie a web design and digital marketing agency in the Midlands.