Make Your Website Sell – Your Website's Telephone Goldmine – Part 1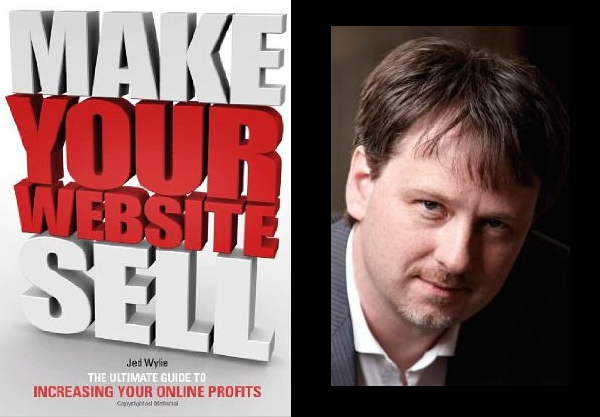 The other day I was browsing the Internet looking for a laptop case.  Eventually, I found the one I was after at a good price.  Unfortunately, it was out of stock but I wasn't in any hurry so I gave the company a call to ask them how long it would be before their stock was replenished.
"Not long" they said, "should be here within 2 to 3 days".
"Great", I said, "can you let me know when it's in stock so I can buy it from you as soon as possible".
"Erm, well it's probably best if you check back on the website in 2 to 3 days", they said.
"Well, can't you just give me a call when you've got it?"
"Not really, it's best if you check our website in a couple of days."
To be honest I was flabbergasted.  Here was I attempting to press money into this company's hands and all they could do was deflect me back to their website.  It was as if they didn't want to deal with a human customer because they were so focused on automating their sales process that they were prepared to turn sales away if you didn't follow their procedure.
A few months later I was searching for something completely different and their website cropped up again.  Now, because I'm a little curious (and I suspect I had the Devil in me that day) I decided to give them a call.  Guess what?  I had pretty much the same conversation with them a second time.  This time, he told me the only way he could accept an order was if it was processed through the Internet and I would have to go online and do it via their website.
So far, this company has refused to accept more than £400 of my hard earned money!
So, in this and my next blog I would like to address a few points around the issue of telephone customer service so that you can maximise the potential out of every single prospect that passes your way.  (This information applies equally to ecommerce and service-based websites.)
First of all remember that you can't improve what you don't measure.  So, if someone phones you up you need to know what prompted your prospect to ring.  The first question to ask, therefore, is "can you tell me where you found us?".  This establishes whether the prospect has come from your website or another marketing avenue and, if they have, your next question would be "how did you find our website?".
The answers to these two questions help you pin down the effectiveness of your website's marketing.  The first determines that they found you via the website and the second identifies which, of the online marketing activities you're running, got them to your site.
Once you know this you can calculate how many enquiries are being developed from your website.  You'll want to track where these calls are coming from because many people will choose to phone you up rather than email you or fill in your enquiry form.  So, if you're not tracking your enquiries from all sources you may well end up undervaluing your website's contribution to your business.
Keep a record of where these calls have come from and analyse it once you have enough information.  For example you may find that 50% of your enquiries are coming from you website and that 80% of those come from your email marketing.  Whatever the actual numbers are you will be able to spend your marketing money far more wisely if you know what's being effective.
In next week's blog I'll give you 8 specific tips to profitably handling telephone enquiries from your website.