Find out how to

double the number of visitors

returning to your site, and

halve lost sales opportunities

*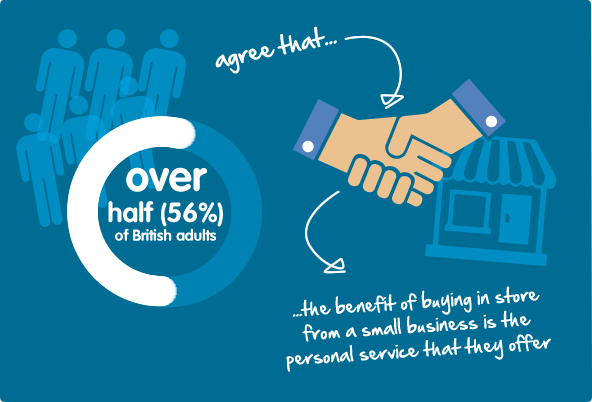 So we carried out an experiment
We wanted to know what impact personalising a website to each individual customer would have and how introducing this technology could help SME's maximise their online business. The results were conclusive. Personalising a website significantly boosted the proportion of people likely to buy.
How can your small business compete online?
To solve the problem, we've launched a new website builder. It enables the website owner to control what visitors can see based on the visitor location, time of day and number of previous visits, plus a lot of other attributes. This technology used to be just for those with big budgets. We've put it right into the hands of the small business owner.
But when it comes to online most prefer big business websites
Our online survey of 2,052 adults, undertaken by YouGov clearly shows that small businesses beat their bigger rivals when it comes to personal service. But when it comes to online, most preferred to shop from large businesses, because their websites were better.
This is why larger businesses are winning online:
Product reviews
Product recommendations
Mobile optimised
Working links
No errors
*Source - Patrick Fagan - 123-Reg research