Getting backlinks the right way in 2017
You already know that backlinks, along with content, are the top two most important ranking factors that Google's algorithm takes into account when calculating a website's position on a search engine results page (SERP).
This means that getting high quality backlinks is still one of the top ways to move your site to the top of Google's search results.
But achieving a strong backlink portfolio, especially as a small business with limited resources, can be challenging. In fact, it's getting more and more difficult for a small business to compete for search engine visibility with other brands, especially big ones with huge budgets.
But don't fret, it is possible to get high quality backlinks and we're here to help show you how. In this post we'll walk you through a variety of effective ways to grow your backlink portfolio and move your site's position higher in the search results.
Before we go into detailing how to get backlinks to your small business website, we need to cover a few basics.
What exactly are backlinks and why do you need them?
Backlinks are one of the building blocks of proper SEO. In fact, content and links pointing to your site are the two most important ranking factors that Google looks at when deciding which results to show first, as confirmed by Andrey Lipattsev, a Search Quality Senior Strategist at Google.
For beginners, backlinks are simply the incoming links from any other website or blog. So if your site has a good number of high quality inbound links from authority, well respected websites, this can increase your site's chances of performing well in the SERPs.
But what if you have links pointing to a page on your site that are coming from spammy, low-quality sites? These can harm your site's reputation and rankings so how do you tackle those so Google doesn't punish you?
This is where Dofollow and Nofollow links come in. To better understand what these links are and when to use them, let's first explain how most links work in the realm of SEO.
When a site page gets an inbound link, meaning a link is pointing to that page, the page gets a small SEO boost. Google takes these inbound links into account, constantly monitoring the amount of inbound links a page has, and from which sites. The logic behind it is: if lots of people are linking to a certain page, it must be a good one, right? So of course Google will move that page higher in the search results so users get access to the best pages on that specific topic.
Now, when a reputable site links to yours, the link juice is passed from their site onto yours. That's why getting a link from BBC is pure gold!
So, Dofollow links pass link juice and boost the page rank of the linked-to sites, which can help them to appear higher in the SERPs. NoFollow links, on the other hand, do no pass any link juice or boost rankings. Instead, adding a nofollow tag to a link tells search engines not to follow or take into account that specific link.
So if you have backlinks coming from spammy, untrusted sites with low quality content, and you don't want to risk getting a Google penalty, or if you just don't want Google to follow a specific link, for whatever reason – you can just create a nofollow HTML link tag. It looks like this:
<a href="http://www.spammywebsite.com/" rel="nofollow">Link Text</a>
Now that you know why backlinks are so important, let's show you a few ways you can earn them.
Effective ways to get backlinks to your small business website
Create a blog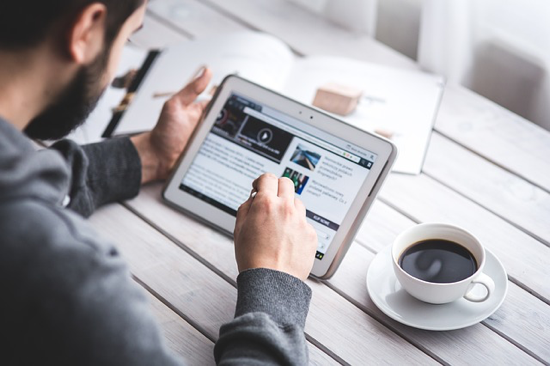 One of the best and most effective ways to get backlinks involves establishing yourself as an authority or leader in your industry. "But I'm just a plumber/ florist/ nail salon owner," you might say.
And that's great. Whatever your business, you're probably passionate about it and, most importantly, you know your business better than anyone. So when people search for information related to your business, you should be the one to give it to them.
Think about it – people are searching for and researching everything on the web. There are people looking for advice and information on how to train a dog, how to repair a pipe, how to fix a dripping tap, how to choose the right desk, etc. Don't you want to be the solution for people searching for information within your niche? If you share your knowledge and expertise through your blog, you can.
So, create a blog for your business, if you haven't already, and share your best tips and advice with your audience. For example, if you're a plumber, write articles on how to do small fixes around the house, like how to unclog drains or how to fix a dripping tap. If you're a wedding planner, create an infographic explaining the steps to planning the perfect wedding. If you're a personal trainer, publish video tutorials with exercises or share healthy recipes.
What happens next? If your blog content is useful and interesting, other sites will link to you when sharing your content with their visitors. You get authority passed through the link (like a vote) to the blog post page. The blog post links back to your business (from the post, menu or logo), which also passes authority to your business pages. With all this incoming authority your business pages can rank higher considering links are a very powerful ranking factor.
Now, here are some things that make a good backlink:
Anchor text. This is the clickable text which sends the visitor to your blog post or web page. When it comes to anchor text, the most important thing to remember is diversity. If most links pointing to your page or blog post have the exact same anchor text – like "click here", "read more" or "plumbing services" – this will send spammy link signals to search engines like Google, which can get you penalised. So, mix it up by using variations of your keyword phrases and make it look more natural to both visitors and search engines.
Relevancy. Link building will only work and get results if the content on the linking domain and page are relevant to yours. Relevancy is key here. Ignore this and the result can be a Google penalty. So, for example, if you own a nail salon and you've published a video tutorial on how to do nail art designs at home, and a cosmetics shop or makeup artist links to your video in an article about DYI beauty tips, that's fantastic. But if the site linking to your post sells t-shirts, how is that relevant to your content, blog or site? If it's unnatural, Google will know it as well and it can penalise your site as a result.
Real websites. If you want to get good, honest results, make sure your backlinks come from sites with real traffic. Sure, these are the hardest backlinks to get, but also the most rewarding. Since this data isn't available just anywhere, you'll need to use a tool like SEM Rush to find out the traffic data of the sites linking to you.
Branded links. The majority of your anchor text should be branded or naked link anchors. "Branded" anchors refer to any anchor that uses your brand name in it. They are the safest type of anchor text but only if you have a branded domain like "Cesar's Way" (dog training business). If you have an exact match domain like "The Dog Trainer", using a branded anchor text might not be the safest option for you.
"Naked" links. This is another option you could use, which entails using a raw URL with no text anchors.
Check for broken links. You should also check all links pointing to your site on a regular basis to ensure they're not broken. Sometimes a webmaster with good intentions might misspell your link. This means that when visitors click on that link they'll end up on a 404 not found page on your site. This is not only frustrating for visitors as they can't access that page but you are also losing out on potential authority. So use your Google Search Console account to find 404 URLs and which sites they're linked from.
Business directories
Getting your business listed in directories is a must. The fact that you'll get some links out of it is one benefit. Just as importantly though, getting listed in the right directories will help customers discover your business.
Now business directories might sound quite confusing, but the chances are you've probably used one yourself.
If you've ever searched for a plumber on Yell.com, or typed "Pubs near me into Google Maps" then you've used a directory. (Yell is a directory in its own right, and business results in Google Maps are powered by a directory called Google My Business.)
People use business directories every day to find a product or service they're in need of.
Given that most directories also accept reviews, it's vital that your business has a presence on  these kind of sites.
If you don't, people who use them could end up doing business with your competitors who do.
Build relationships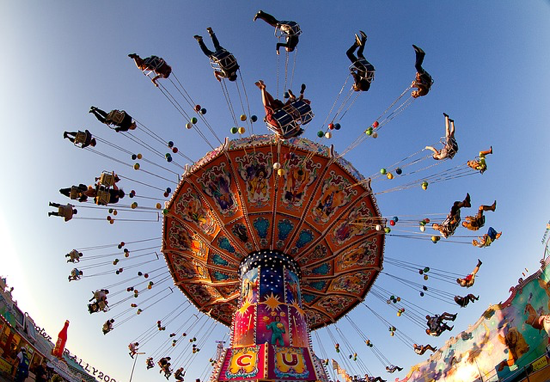 A great way to get authority backlinks is by building relationships with the influencers in your niche. If you manage to get on their radar, then the chances are they might also notice the content that you write and share.
Now, if your content is useful and interesting and they come to think of you as an expert in your niche, they might start sharing your content with their audience, which is usually a really big one.
The first thing you need to do is to find these influencers, and social media is the best place to find them. There are some really good free tools out there for this purpose, but Followerwonk and Buzzsumo are amongst the best. Simply run a search in your topic area and the tools will show you a list of the top influential people on social media within that particular topic area or niche.
Follow those influencers and start interacting with them on social media – share, like and comment on their content. If they've written on a topic that's interesting and relevant to your business, get inspired and use it to create a piece of content on your own blog. Add great insights and stats, or cover the topic from a different angle. Just make sure to mention and link to their post in your article. Next, share the post on social media and tag that influencer that inspired you to get their attention.
Guest posting
Guest posting isn't dead, and it's also not going to harm your reputation or site if you're doing it right.
If you're just doing it strictly for link building purposes then, yes, it can be dangerous, especially if the sites you're publishing content on are low quality, spammy sites that are in no way relevant or related to your business.
But if your intentions are to genuinely help people with purposeful information, this can turn out to be beneficial for your business.
Imagine you've put time and resources into building relationships with influencers in your niche, and one of them is so pleased with your content that they invite you to guest post on their blog or website. Of course you can't pass up on this fantastic opportunity. And if you write an insightful article with lots of useful tips and advice that gets published on an authority site, you'll not only earn a high quality backlink but you'll also:
Increase your visibility as the influencer will share that article with his huge following.
Maybe other influencers will read your article and invite you to guest post for them as well. Just make sure to only accept if the sites and topic are relevant your business, and if the sites are well respected within the industry.
Analyse competitors
You'll also want to know what your competitors are up to and which authority sites are linking to them and sending them high quality traffic. Once you find those sites, see how they're linking to your competitors – whether through ads, guest posts or reviews – which anchor texts they're using, and then use this information to get on there as well.
To find the sites that are linking to your competitors' sites or blog, you could use our Search Engine Optimiser tool to do a competitor analysis and get more information into what they are doing online to get more visitors to their sites.
Set up alerts to find mentions
Not only is this a good way to find broken links but you might also find that someone has mentioned your business but haven't also linked to your site. If the link is relevant and comes from a high quality site, don't ignore it. In most cases, all you need to do is to contact the webmaster and ask them to turn that mention into a backlink.
So, how can you find mentions of your business? Easy. Use Google Alerts to get notified anytime someone mentions your business name, or product/ service name.
To get started, go to Google Alerts, add your business name and edit the different settings to specificy how often you'd like to receive notifications, from which region, and more: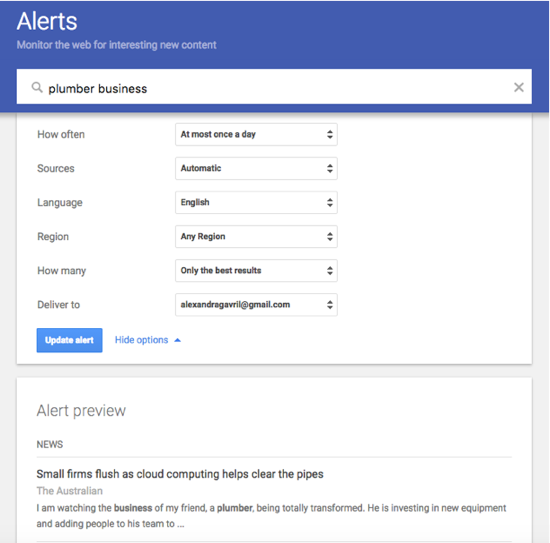 Google will then send you an email notification when your business has been mentioned on the Internet, whether in a blog post, a forum, or a review site.
This is a great way to track mentions of your brand also to take advantage and turn these mentions into valuable backlinks.
Things to avoid when building links
When it comes to building links, there are a few important things you shouldn't do, like:
Buying links. Keep in mind that this doesn't refer to just paying for a link back with money but also with goods or services. So sending a free product without specifically asking that person for a link back to your site can also be considered a bought link.
Using link farms
Hidden links or sneaky redirects
Getting links from irrelevant sites that have nothing to do with your site or your content
Creating automated links
Using site-wide links
Read our Google penalty guide to find out more about the types of links you should avoid building and how to check for an unnatural links penalty.
Wrapping up
As a conclusion, when you're evaluating backlinks make sure:
They come from authority sites
They're relevant, meaning they come from sites or web pages that cover the same topic, or they are in the same niche as your site.
They are unique. This refers to links that might be difficult for your competitors to get from the same source.
They use a variety of anchor texts, instead of the generic ones like "click here".
And the most important thing: focus on earning links instead of building them! If it feels earned, the chances are it's a good link. So make an effort to write great content that people want to read and share, and to build relationships with your audience as well as with influencers in your niche. These are the most effective ways to get your content easily discovered, to build links and to increase your visibility in the search results.
How are you building quality links to your small business site? We'd love to learn more about your strategy so tweet us @123reg.