Your social media toolkit: The best resources for your small business
More and more businesses are using social media to boost their profiles; gone are the days where a tweet every now and then was enough. With most social media channels now providing a wide range of services especially to promote businesses, it can be hard to know where to start. There is strong competition, so now is a better time than ever to start working on it. Don't worry – by the end of this article, you'll have the tools to get your small business up and running on social media.
Getting started
The first thing you need to do is decide what social media platforms can benefit your business. With so many options, this can be tricky. Remember that you're looking for a platform that has the best features to help you promote your business. For example, a make-up artist or a florist may want to get started with Instagram, because it's a great way to create a visual portfolio for potential customers to see the work you do. If you would like to show people your products and services, take a look at these examples of how you could use Instagram for your small business: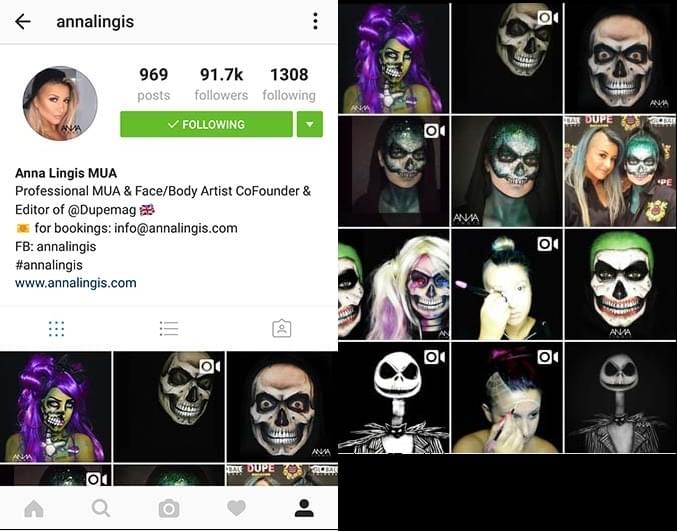 If you're promoting events or services, Facebook is a great choice because there are no character limits, meaning you can give potential customers as much information as you want. You can compile posts and enhance them with promotional videos and digital flyers – the options are endless.
Twitter is another good way to connect with your customers directly and keep them updated with short but insightful posts in real time. These are the most common channels you'll find most businesses on these days, but there are plenty of others to explore. Check out the full list in this article which will also show you the best ways to use each social media channel.
Managing your social media
As a small business owner, you'll undoubtedly be busy – making it hard to find time to post regularly. The problem is, to be successful on social media, you need to be active and post regularly. Thankfully, there are a range of programmes and apps you can use to help you do this. Tweetdeck is a great free tool you can use to have more control of your Twitter experience – you can organise your dashboard into columns, making it easier to manage tasks. You can also schedule Tweets and images to send to your followers at a specific time, and manage multiple Twitter accounts (for example if you wanted a main Twitter for your business and a separate customer service Twitter page to handle queries). Another great option is Hootsuite, which will allow you to manage all aspects of your social media for your business.
Learning to advertise on social media
The way social media is used to promote business is changing every day. With so much competition, people are getting more inventive with their social media strategies. Where does that leave a small business? Social media ads can be really useful in helping to boost your profile, but they are no good if you don't know how to use them correctly to ensure you reach a large amount of people that would be interested in your business. Online Business Training from 123 Reg is a range of free online courses you can study at your own pace that will teach you everything there is to know about advertising on social media. It's a great idea for a small business owner to know all there is to know on this topic so you can keep up with the changing pace of social media promotion.
Image management
It's all about the visuals. Great images catch the eye of your potential followers and increase engagement. They can speak a thousand words about what your business represents, so put a lot of time and effort into using the right ones on your social media pages. A good tool you can use to help you create exciting images is Stencil – check out their website here.
Copywriting
Never underestimate the power of good copywriting. If you want to increase engagement with your followers, one of the best ways is to put extra care into your writing. This doesn't mean you need to become a literary genius – it just means you need to be aware of certain things when writing copy for your small business such as: the tone of voice you use, how you adjust this for different channels and where and how to use hashtags and call to actions. Check out this guide to creating great copy for each social media platform. Always proofread the writing you put on your social media – even if it's just a tweet. Mistakes turn people off and look unprofessional. Here's an article that will show you exactly what you need to look out for when writing copy on your social media.
Measuring your efforts
What links are people clicking on? What is driving traffic to your website? You can use all the tools above to develop a great social media strategy for your business, but knowing what is and isn't engaging your followers and driving sales is the key to your online success. It's the only way you can know where your strengths lie, and what you need to work on. A tool like Google Analytics is brilliant to help you do this. Take a look at what it can do: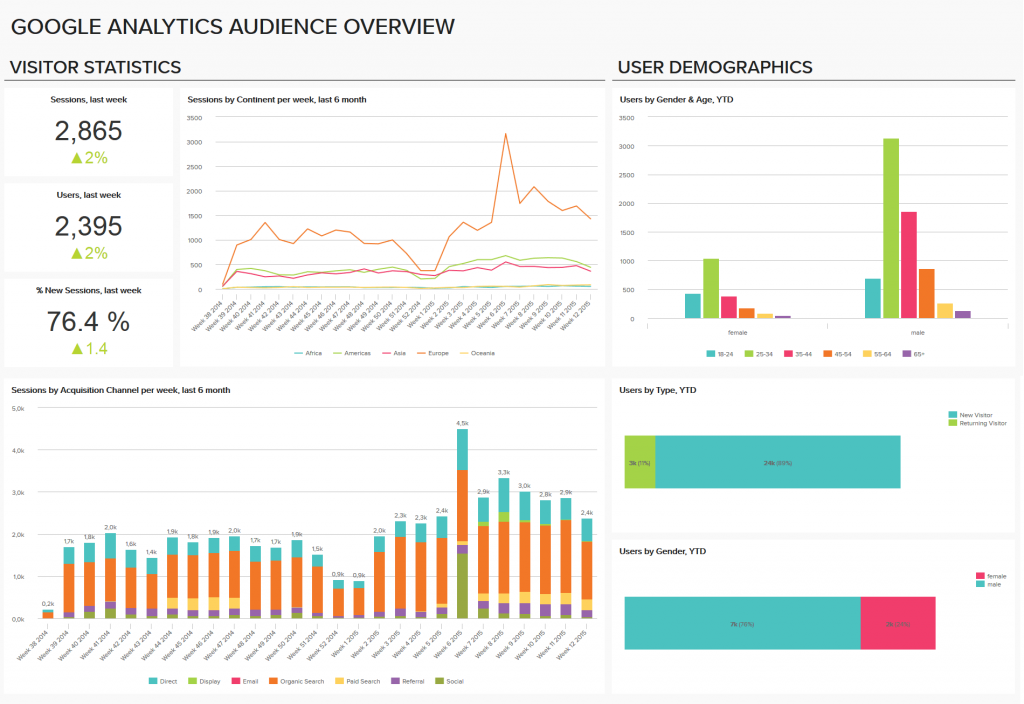 This might look complex, but once you've mastered the basics you can use this to perfect your social media strategy. If you want to learn more about using Google Analytics and other tools to monitor your online efforts, Online Business Training from 123 Reg has a free module dedicated to teaching you the best ways to analyse your website visitors and use the findings to increase profit for your business. It even explains how to install Google Analytics. You can fit the course around your schedule and do each module at your own pace, meaning you can build skills and run your business at the same time!
So now you have all the great tools you need to get your small business started on social media, you can be confident in your approach and create a great strategy to bring you success online.