Maximise the impact of your website
A new year is upon us and with that brings a new lease of life and some enhancements to our Website Builder platform.
Whether you're already savvy with Website Builder, or are a novice at the very beginning of your journey online, make sure you are making the most of the latest features and functionality included in our January update – mobile features, tablet layouts, widget creations and more!
With new options and functionality available and the freedom to be more creative than ever before, get ahead of the competition and ensure offer your customers a more engaging and appealing experience on your website.
So, what's new?
Mobile header expandable menu
More than half of web traffic today comes from mobile, and the number is growing all the time. Now it's time to increase conversions on your mobile sites with extensive new customization options in your mobile headers and expandable menus.
The new mobile header can be used in any website and increase conversions on your mobile sites through extensive customisation options, including expandable menus.
Buttons, social icons and store links can be placed on the header to boost activity and engagement and, with 20 new mobile header and expandable menu layouts now available to choose from, there has never been a better time to really give your site an edge over your competitors.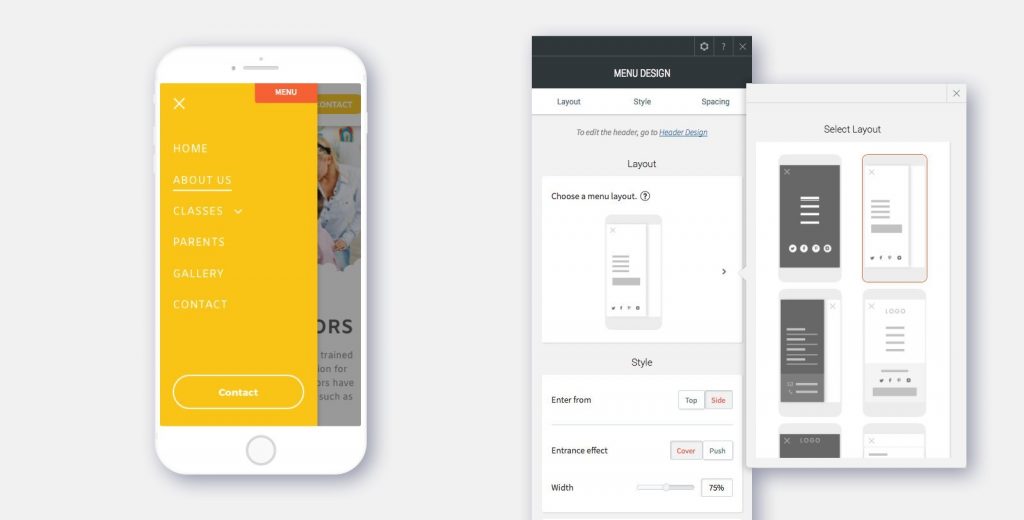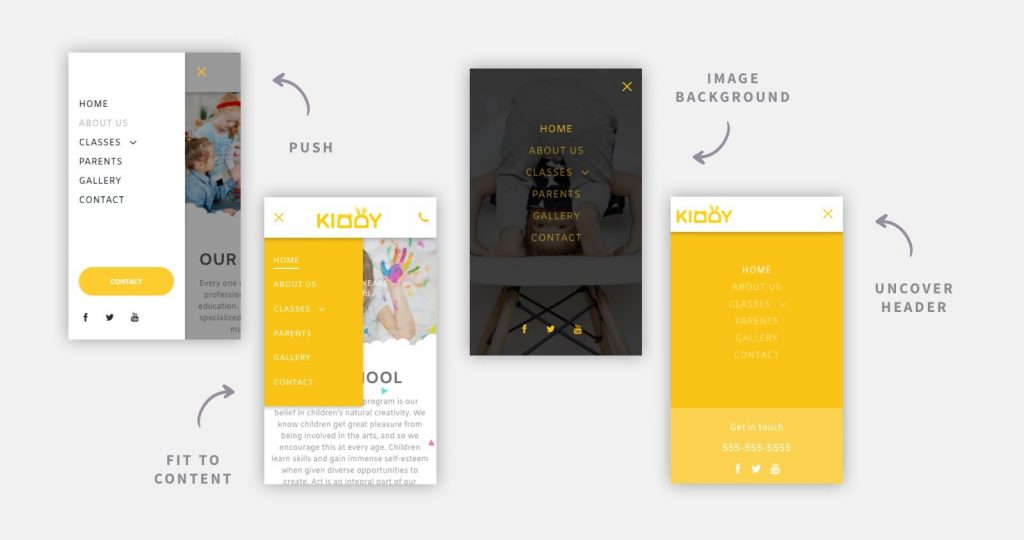 New tablet layout
Our Website Builder now has more editing possibilities than ever before, especially regarding your site layout on tablet devices. Widgets of any choice can be added to the header or expandable menu, and you can choose whether the sidebar enters from the left or right side of the screen, as well as any special effects to create greater impact.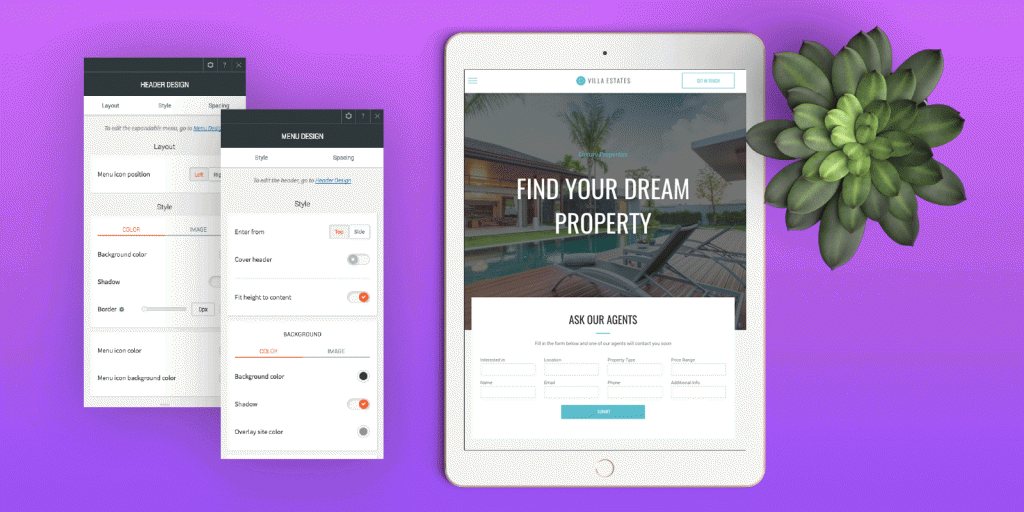 Widget builder enhancements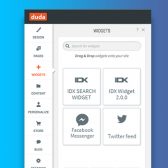 Some functionality options can be added as HTML/CSS code in our HTML widget. However there is an option for more advanced functionality or customisation and in this case, the widget builder is key! Here are some of the examples of when you might want to use these for your business:
We are releasing a set of improvements to our Widget Builder which provide more options for building new widgets. In particular, new input fields can be used both in the Design and Content tabs, and options like conditional display and groups simplify the UI and make it much easier to incorporate your custom tailored widgets into the site.
Custom IDX/MLS Widget – DX is an acronym that stands for Internet Data Exchange, and it covers the policies, standards, and practices, making it most suited to estate agents looking to advertise their listings.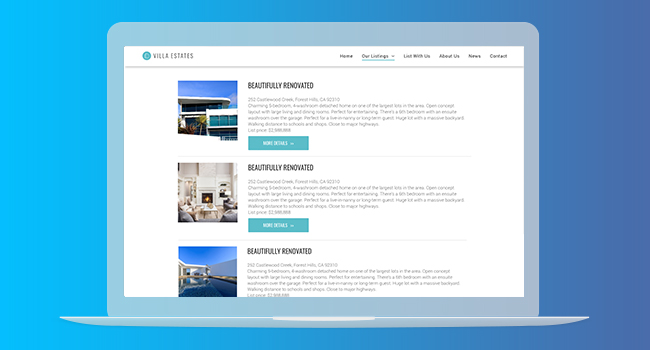 Custom live feed widgets – Keep communication lines between you and your customers open and transparent with live social media feeds that can be added to your site, with the added bonus of being able to customise the look and feel to match your brand style and personality.
CRM or similar platform integration – Custom widgets to turn visitor sign-ups and information captured via data forms into a friendly format that can be downloaded directly from the site and transformed through Salesforce integration.
Live chat widgets – Give your site visitors a quick and easy way to reach out and get in touch. Our live chat widget empowers your business to communicate directly, giving you an additional way to engage with your customers and build positive relationships and brand loyalty.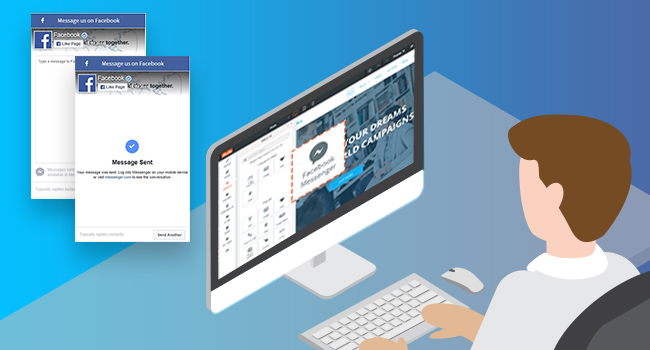 Widget design enhancements
Conditional display – This is a great enhancement which allows you to display content or design input fields, based on the value of another field.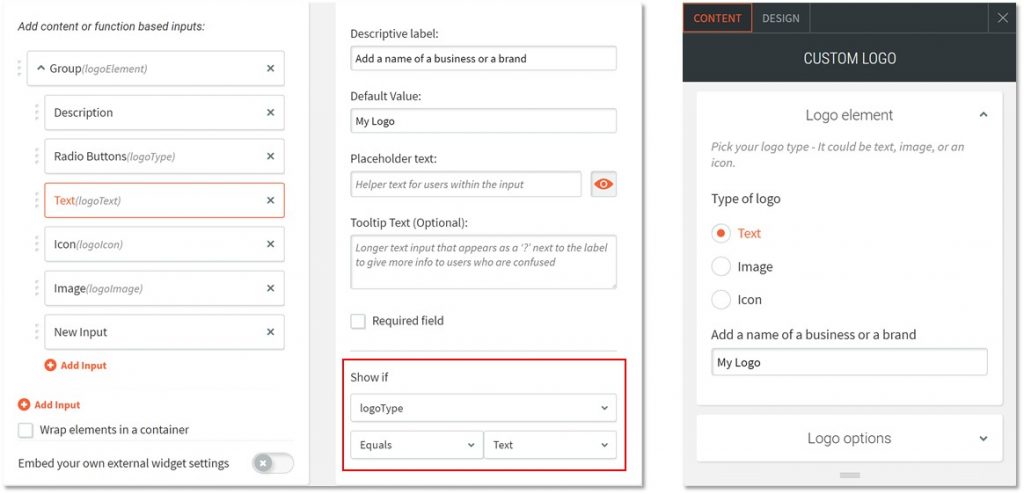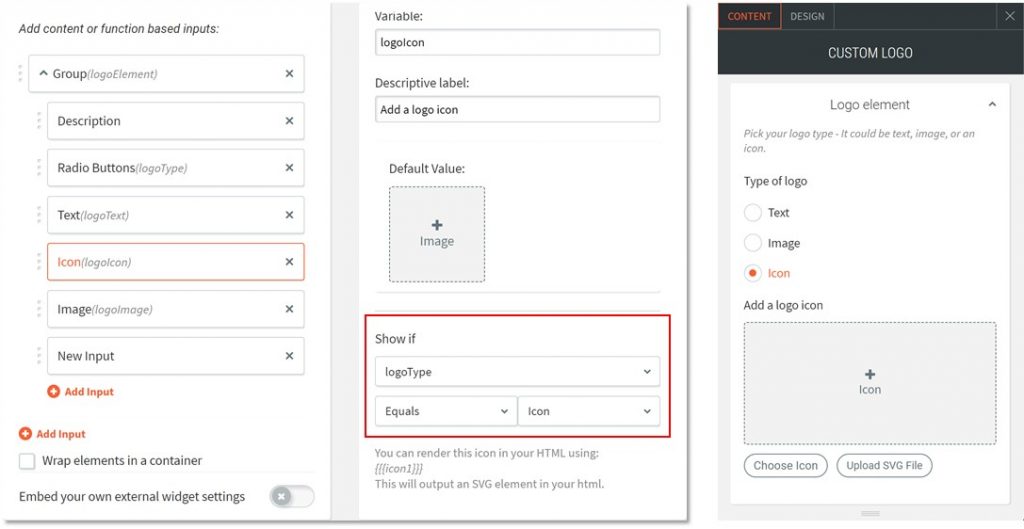 New options in Content Editor – A new display option is now available, which enables you to wrap input fields in a container.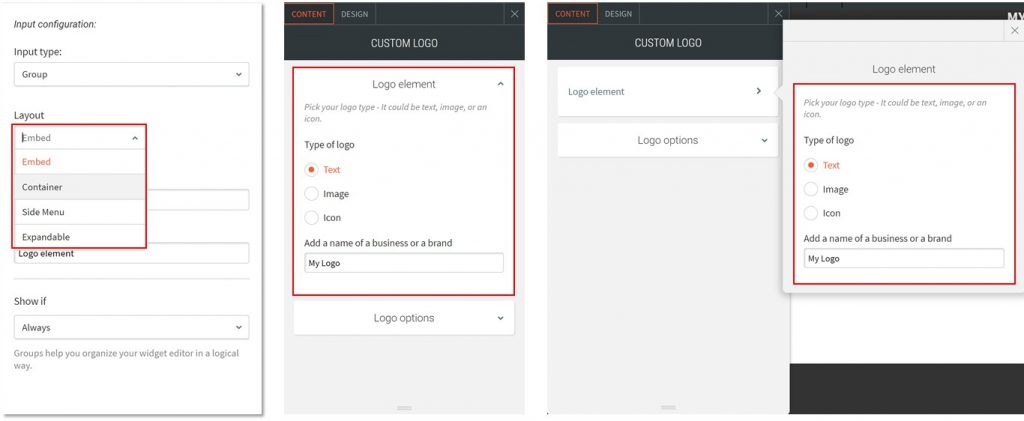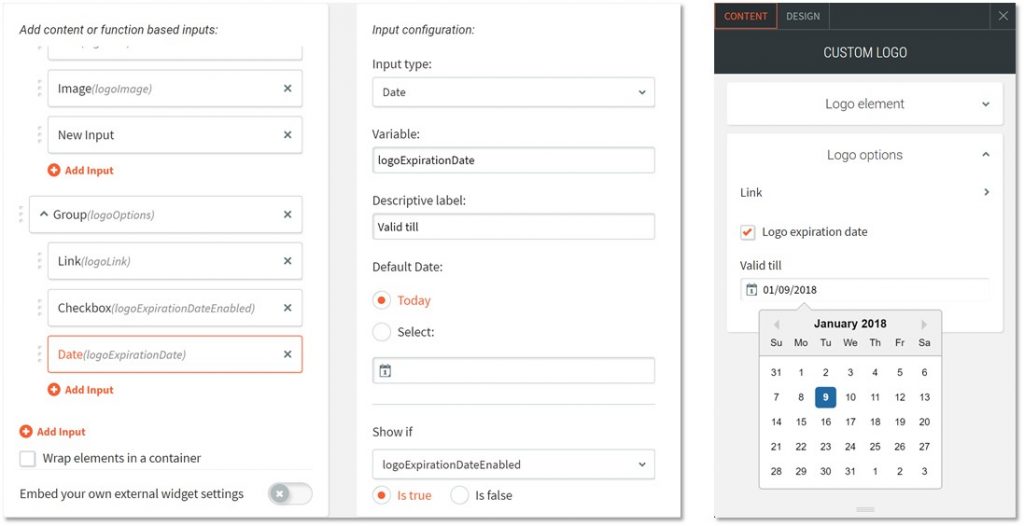 New options in Design Editor – The Design Editor has received a major update and now includes input fields, group fields, layout selection, colour picker, CSS slider, image design and the ability to add rounded corners to your site's layout elements.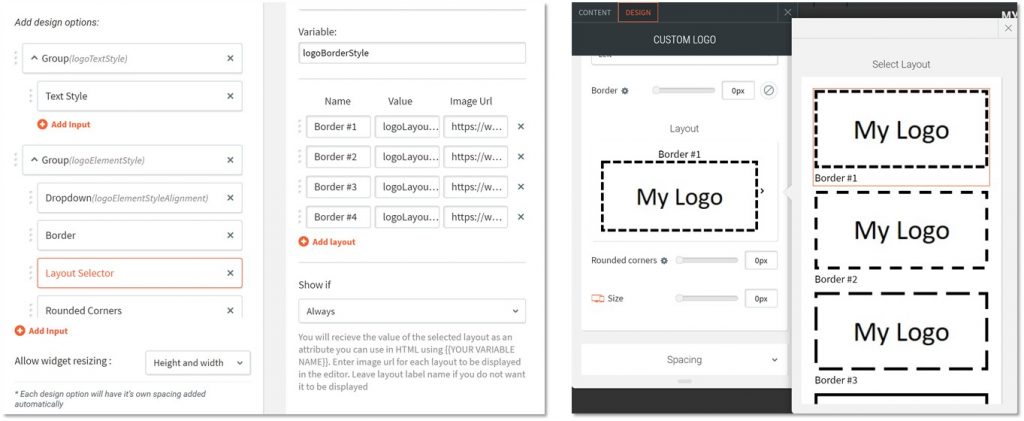 Additional field types – We have also taken the opportunity to expand the various ways website visitors can interact with your site when providing information or filling out a data capture form. You can now choose from dropdowns, toggles, checkboxes and radio buttons.
Need more help with Website Builder? Give us a call on 0330 221 1007