We are a nation of frustrated entrepreneurs according to the latest study by Paypoint.net. Perhaps inspired by popular TV programmes like Dragon's Den, over 50 per cent of the UK's office workers have apparently considered starting their own business, but have been put off by costs and administrative demands.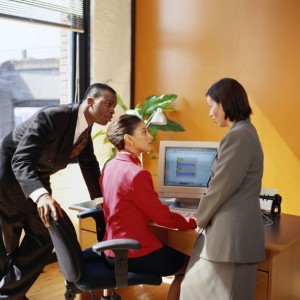 An ambitious, 62 per cent of those surveyed would be inspired to start their new business if the task were easier. The biggest draw is that most believe running their own business would be more fulfilling than their current job. Although many of those frustrated blamed the more mundane tasks  – such as the time a PC takes to close down and time spent scheduling meetings – that in reality most people running their own businesses still can't get away from.
The third of those responding and showing a preference in starting up an online business might do well to look at 123-reg's successful ecommerce product, while the service and consultancy sector (28 per cent) was another popular choice that would also be well-served by reliable web hosting.
The research was based on a survey of over 1,100 office workers across the UK by PayPoint.net.