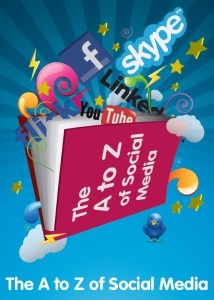 The key to successful social media use, is knowing why you moved into the field in the first place. At the hub of your social media strategy should be communication. It is important too that you remember communication is a two-way tool, so by all means spread your message but also listen too. The best way to get started, and continue to approach your social media output is:
* Speak to your customers *
* Listen to your customers *
* Help your customers *
* Take on board advice from your customers *
* Encourage your customers to spread the word *
Remember it is all a continuing circle too. Successful social media evolves it doesn't just happen.
Timing is everything
You also need to think about what you are looking to get out of social media. Dan Zarella, author of The Social Media Marketing Book has spent years analysing frequency and timing and how it affects social media success for Business. He suggests that different businesses should post their tweets, their Facebook comments and even blog posts up at different times, unique to them to get the best value. Use the knowledge you have about the rest of your business and online offerings to help set a calendar for your social media too. If Google Analytics shows your website gets more traffic late afternoon, then that is obviously the best time to be posting news, blogs and information that will hook the customers. It is also likely to be the time your potential customers are most active online so it may also be the perfect time to try and interact with them via Facebook and Twitter.
Plan your content
Consider your social media output like an interactive newsletter about your company and what it does. You can use it to let people know about new lines, new promotions, new people within your business but you also want it to engage too, so you will need to balance promotion with just general conversation too. In a busy work environment that can be difficult so it pays to set out a calendar of what you would like to and what you will need to cover over the next few months via your social media accounts. You can set up templates, even schedule posts way in advance, all help take the pressure off but also all need to be properly managed so that at least once a week you take a step back and look at the overall picture about what your company did and how it worked on social media. Some things will work, others won't but learn from everything you do and re-adjust with that knowledge while also referring back to what your original social media goals were.
Finally, remember social media is supposed to be fun. It is informal by nature and engages best with a little bit of humour. That's not to say be unprofessional, just remember even the dullest subjects can be handled well with the right approach.