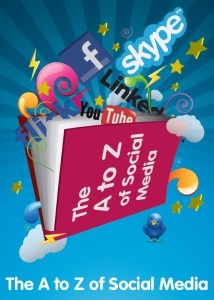 Big isn't necessarily best in social media terms, as we hope you have begun to understand from reading the 123-reg A-Z of Social Media, however small can be bad. You won't be a success in the social media arena if your reach is too small and you certainly won't see suitable returns either. So get expanding your networks now.
Follow those you would like to follow you
It's quite simple, but in the social media world, many feel almost obliged to follow you back if you follow them. If that person is somebody in the industry or somebody you would like to do business with then you are halfway towards getting them to take proper notice of what you are doing social media-wise.
Build your prospects
Those sort of tactics are not reserved for Twitter either. If you are a sole proprietor or a figurehead within a bigger organisation Facebook offers a great way to expand relationships with prospects, customers, and fans. Be reactive and proactive. Facebook will prompt you of birthdays of those you follow, so take the opportunity to re-invigorate that link by saying hello. It could make a difference.
Follow only those who are relevant
Again, following a fake pigeon account, or buying followers is not going to benefit your brand. Yes, you will gain followers but those numbers also need to show potential of engaging with you too. If they are robot accounts – and there are a worrying amount of these about nowadays – there will be no chance of engaging with them and effectively they become a wasted figure.
So remember it is not just big, it is potential too and spotting that is down to you. You need a growing network to get more out of social media and if you are doing things right, natural growth will follow, but sometimes may also need a little nudge.