How 123 Reg helped Liz Pilgrim's Babye business boom online
Liz Pilgrim is something of a pioneer when it comes to running an online business. Babye, her luxury maternity and baby boutique, was born in 2003 and she conceived of her first online store in 2006, when internet sales were in their infancy.
As Liz says of those early years: "Back in 2006, there were relatively few online shops. Most of the brands I sold didn't have their own online shops at the time – and we're talking big names like Ralph Lauren, Baby Dior, Gucci, Armani Kids, Chloe, Mona Lisa, even Burberry."
One of the first obstacles Liz encountered was simply being able to feature photographs on her site.  Since the companies weren't marketing their own wares online, Liz found she had to take her own photos – bearing in mind that this was around the same time that the first smartphones were being released, so there was no taking a quick snap with her phone and posting it straight online.
As an experienced online businesswoman, Liz has a few words of sage advice to those who want to conceive a business of their own:
"You have to be open-minded when you start a business as you will come across issues and challenges that you haven't met before, so being able to remain calm and pragmatic really helps.
"I'm a natural networker and if you can build a good network, you then expand your skill set by being able to reach out to other business owners who have different expertise and skills."
Liz Pilgrim's progress
Liz was advised to trust 123 Reg back in 2003, so she bought her first domain from us, simply so she could have a professional email address. We were then here to help when she launched that first online shop.
But, once her Babye business had learned to walk, Liz conceived of a whole family of companies. First, she expanded into wholesale distribution of maternity wear, then she founded Maternity Buyer Magazine, of which she is still the editor.
More recently, Liz responded to 2020's first lockdown by developing Remote Revolution, a unique portal for employers and entrepreneurs looking to explore the benefits of home-working.
And her latest venture is Plucke, an online training platform for anyone wanting to open a shop.
Throughout these years, as her business skills have grown to maturity, Liz has relied on 123 Reg to nurture these businesses by providing the online services she needed.
As Liz says: "I've been a loyal customer for 18 years."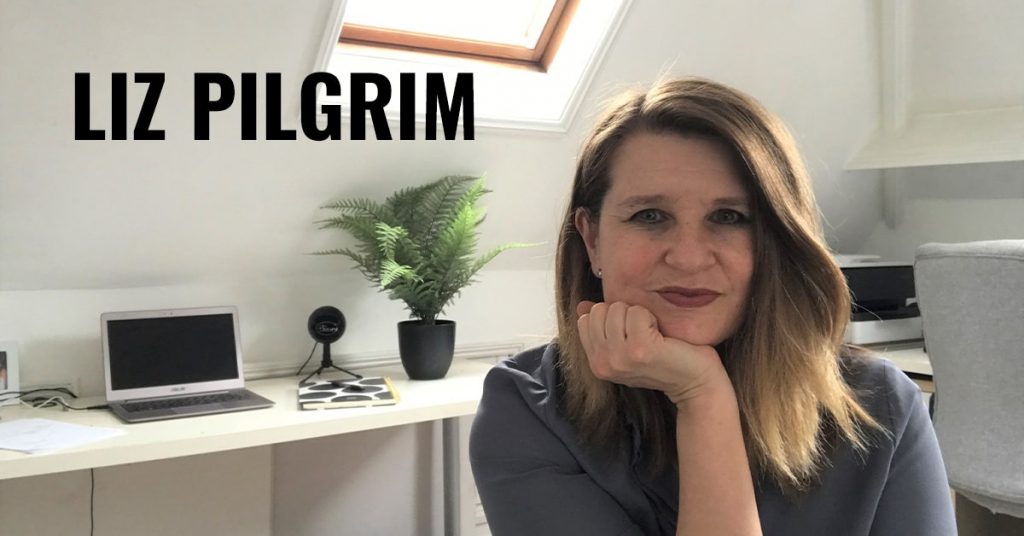 123 Reg: nurturing great businesses
So, what does Liz particularly like about the products and services we offer at 123 Reg?
"I like the ease of purchasing and the range of products available. It's really easy to set up email and link WordPress sites. I also like your customer service, which is always super helpful."
As Liz's businesses grew, her requirements changed. "When I first started building websites, I was able to learn the basics through the support offered by 123 Reg.
Like many 123 Reg customers, Liz found the templates provided "really easy-to-use".
"I then gained a bit more confidence and developed my skills to use WordPress, while using 123 Reg to host all my sites."
On top of that, 123 Reg offers a fantastic range of domain names and extensions, to ensure you get the best name for your needs.
Liz has also found our support to be constantly useful:
"I use 123 Reg's support desk frequently and usually use the live chat option, so that I can carry on working while whatever the issue is being resolved. I find all the staff helpful and wanting to resolve any issue I have."
Feeling inspired?
If you're inspired by Liz's story and you are ready to start your own online journey, we're ready to help. Why not use our Website Builder to get online today? Or, if you want to start selling, use our Online Shop.
We also love hearing about our customers' success stories. So, if you have a great story to share about how 123 Reg has helped your online business, get in touch here.