The Apprentice – Your future: Investing in tomorrow
Do you often need an extra pair of hands? Can't afford or justify a full time extra member of staff? Do you lack the input of the younger generation in your business? Do you want to build a legacy beyond your day to day routine? Have you thought about taking on an Apprentice?
Next year's National Apprenticeship Week will run from Monday, 9 March to Friday, 13 March 2015 and you can expect to see a whole host of articles, broadcasts and campaigns in the run up to it, but why wait until then?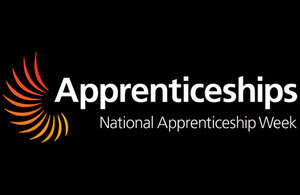 Apprenticeships are thriving across the country as a way of getting young people and adults  into work whilst also providing businesses with much needed support. The feedback all appears to be good too. The various case studies offered at www.apprenticeships.org.uk and beyond, all suggest that taking an apprentice on really can have a positive impact not only on those individuals but also businesses and the wider economy.
Surveys suggest that over 80% of employers who employ apprentices agree they make their workplace more productive. Not only that but 81% of consumers surveyed also said that they would favour using a company that takes on apprentices. so you can gain some additional PR and feelgood about your business and brand by taking on an apprentice.
Potential £1500 government grant
The new apprenticeship framework is a created from a combination of employers, apprentices, business support organisations, learning providers, colleges and schools, enabling the apprentie to learn while they earn. The wage is however designed to be affordable for businesses – below the standard minimum wage, to reflect that learning element and the additional benefits being gained by the apprentice. The average salary paid to apprentices is approximately £170 per week. For the majority of employers there is also the possibility of a £1500 grant from the Government if  you take on an apprentice aged 16-24, further reducing the financial burden  on your company.
 Valuable insight
As well as an affordable addition to your team, an Apprentice can also offer a very valuable insight into the Gen Y population that your apprentice comes from. In a small business that sort of understanding can be vital in getting ahead of your competition. With 1,000s of different types of apprenticeships available your new addition could realistically bring up-to-date insight and knowledge for any area of your business, so you can apply the help to the areas of your own company you think most need attention or just look for a general apprentice.
Minimum disruption
Coursework and classroom attendance is often carried out on day-release or even block weeks, so causing a minimum disruption to your existing work. The rest, just like an old-fashioned apprenticeship, is carried out on the job working for you, documented by the apprentice as they go along, so the burden on you is fairly minimal too. The combination of helping younger people get a chance to get into work, ensuring they are taught new skills that they bring to your business so you can benefit for a minimal costs, means taking on an apprentice is a great way for a small business to look to develop, expand and broaden their horzons.
You maky have somebody in mind that you fancy taking on as an apprentice, if so contact one of the many apprenticeship providers like Digital Youth Academy who specialise in digital marketing and social media type apprenticeships via www.apprenticeships.org.uk  and they should be able to set you up on the right pathway. Don't worry if you don't know anybody though. There are plenty of would be apprentices signed up to the providers eager to find potential employers to take them on.
An apprentice may be your next step to success.
Have you taken on an apprentice? We'd love to know more about your experiences with the scheme.