30 minutes to a better website: Achieving a better conversion rate
How many times have you searched for a product or service on Google, found what looks like the right site only to click through and find yourself confronted with a mess of a website that makes it almost impossible to buy the item you're looking for? Now think about your website – is there a chance that people could be having this experience when trying to do business with you?
If you're brutally honest, you'll probably already know that there are things you can and should be doing better. In this guide we'll look at how you can make changes that will improve your conversion rate. What does that mean? It's simply about making your site clearer and easier to use, so a greater percentage of your website visitors become customers.
The aim of these tips is not to increase the number of people looking at your site, but to increase the number of visitors who end up buying from you (or take another desirable action such providing you with their contact details.) We'll look at three separate but related areas and there's bound to be at least one tip you can implement with ease.
Site content
One of the first things people will notice about your site is its content. Everything on your site – whether it's images or words should be geared towards convincing people that you're the company they want to business with. This doesn't mean sticking huge "buy now" banners all over the place – it's the art of knowing what people want to hear and when they want to hear it. Here are the factors you need to consider.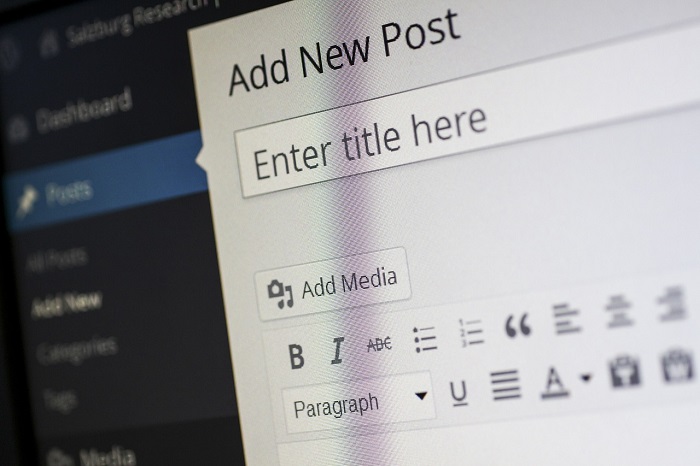 Landing page relevance
Potential customers don't just arrive on your website out of the blue. Usually they'll find their way to your site via a link, be that on another site or in a promotional email, or via a search engine. Landing page relevance is about ensuring that people see what they're expecting to see when they arrive on your site from one of these sources.
Let's consider an example. If someone searches for "red men's socks" in Google and sees an advert offering red men's socks on your site, when they click that link they'll expect to see a page which is selling red men's socks. If it's not immediately apparent they can buy red men's socks, then that potential customer is going to leave your site and quickly head elsewhere.
Take the time to work out how customers are finding their way to your various landing pages and then make sure that each step is part of a clear, logical journey towards the action you want them to take – whether that's a sale, a sign up, or the completion of a lead generation form.
Single purpose
It's also important to ensure that you are directing visitors towards a single goal. Pages which offer multiple potential actions are often confusing and if someone is confused, they're probably not going to do what you want them to.
Take Amazon, for example. There's plenty of text on this page, but the next step is clear – the buy button stands out above everything else.

A single purpose doesn't mean a single product though. This page from Tesco features multiple products, but there is still a single purpose – to get someone to add a bicycle pump to their basket.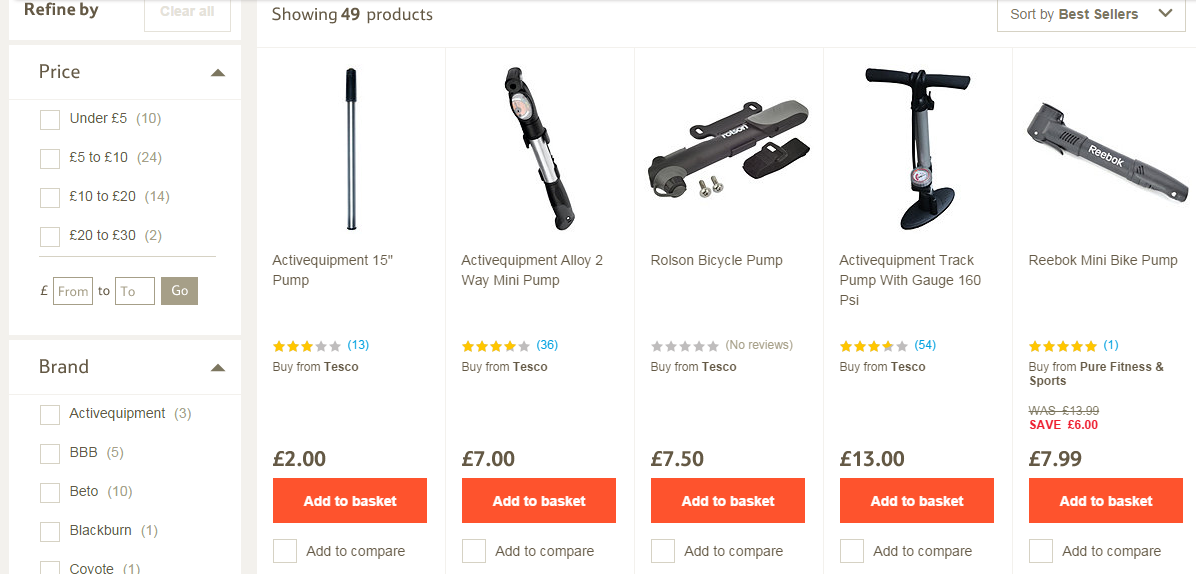 However, you do need to be careful when offering multiple products on one page – people who are overwhelmed with choice are less likely to make a decision than those who are offered a more limited choice. One experiment involving jam tasting showed that people who had to choose between six varieties of the preserve were far more likely to buy than people who had to choose between 30 varieties. Keeping things simple may be the best idea.
Copy and design
You also need to think about the words and images you're using and the message they're conveying to potential customers. Don't talk about what interests you, talk about how someone will benefit if they take the action you want them to. You can learn more about the elements of a good landing page in this guide.
User experience
Lastly, you need to consider the experience people will have as they navigate through your site. Again, the aim is to ensure as smooth a journey as possible towards the goal you want them to complete. Here's what you need to consider.
Mobile friendly
If your site isn't mobile friendly, then you could be missing out on potential conversions. With over half of visits to retail sites now happening via a mobile device, you have to at least consider making your site mobile friendly. This guide will help you get to grips with the issue.
Avoiding unexpected surprises
Have you ever found the product you want, added it to your shopping cart, headed towards the checkout only to have the price jump up because of unexpected charges? If so, you almost certainly reconsidered your purchase, and you may have even abandoned your cart. Unexpected charges can damage your conversion rate hugely, so make sure you show a clear price throughout the buying process. Include postage, taxes and anything else so you show the final price that someone will have to pay before they add an item to their basket. You may feel this makes your products less appealing as they'll look more expensive, but you don't make any profit out of an abandoned cart.
Overcome objections and show you can be trusted
It's also important to be upfront about the good things about your product. If you offer a 90-day refund period if someone changes their mind, tell them about it on the product page – don't way until they have paid. By overcoming potential objections early in the buying process, you'll boost your chances of getting a conversion.
Equally, if you've won awards, or use a secure checkout, tell people about it. Incorporate these elements into your site design if you can. The aim is to ensure people know they're safe doing business with you.
Keep it simple
Finally, don't make things more complicated than they need to be. Only ask for information if you need it. So if you want someone to sign up for an email newsletter, ask for their name and email address, not their name, email address, postal address and date of birth. Equally, don't force someone to sign up for an account when all they want to do if get through the checkout as quickly as possible. Reducing the number of steps between starting and finishing an action should have positive impact on your conversion rate.
Tracking and testing
All the tips above have the potential to improve your conversion rate and hence boost profits. However, you'll only know what works if you track results and test changes. A good way to track conversions is to set up Google Analytics and add goals – you can learn how to do that in this guide. Testing is the key to ensuring that the changes you make actually do improve your conversion rate. You can get started with A/B testing by following this guide, which also features plenty more ideas to help you improve your conversion rate.