Nine steps to running your first Christmas online marketing campaign
Nine steps to running your first Christmas online marketing campaign
Christmas is big business. This year, the average Briton expects to spend an average of £474 on presents alone. When you factor in food, nights out and decorations, the final total is likely to be much higher.
With all that money flying around, what business wouldn't want to grab its share? But how can you compete in the crowded Christmas market? In this guide, we'll walk you through how to run a successful Christmas marketing campaign.
Start earlier next year
If you haven't already planned your Christmas marketing campaign, then you're probably lagging behind most of your rivals.
The biggest firms will start working out their Christmas tactics as early as June – and with so much money up for grabs, who can blame them?
Smaller firms may not plan their Christmas marketing quite as early as that, but the sooner you start the more time you'll have to put things in place.
Still, if you're in the position of having no marketing plan in place with just a few weeks to go, then the old adage of "better late than never" still applies.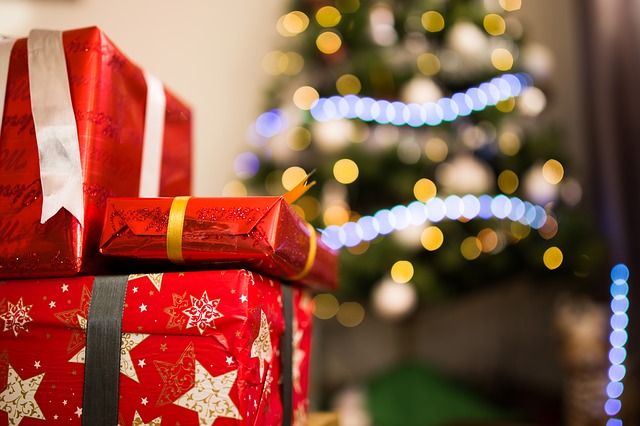 Plan your overall Christmas marketing aims
Ok, so what can you do this year to give your sales figures a nice bump? Well, the first thing to do is to set yourself some goals.
Goals are the backbone of all marketing campaigns – without goals, you won't be able to tell whether a campaign has succeeded.
Exactly what goals you set for your Christmas campaign will depend on the kind of business you're running.
It's likely though that you'll want to aim for an increase in sales (or value of sales) in a fixed time period – the month of December for example – versus either the same month last year, or the previous month, or even your monthly average.
Having a goal of this kind in place will help you see how well your Christmas marketing campaign worked, and can even help you work out which elements of your campaign were most efficient.
Of course, this is only a brief look at setting goals. If you want to take a more in depth look at the subject (and we recommend you do) then check out this guide to setting marketing goals that work.
Plan any incentives you'll run to help you achieve those aims
Although Christmas encourages higher levels of spending anyway, it's probably a good idea to run some incentives to make your offering look extra attractive. After all, your competitors will be planning plenty of special offers.
As with your goals, the incentives you run will depend on the kind of business you run. You might just want to offer a discount code on all purchases made on your website during a certain date range.
Or you might want to discount certain products to make them more attractive to buyers.
If you're running a business with a physical presence (a coffee shop, for example) you might want to run a giveaway incentive (a free muffin with every Christmas drink, maybe). Whatever you choose to do, make sure you promote your in-store promos online, and your online promos in store.
Finally in this section, if you're running a business that traditionally tails off around Christmas because people are focusing their attention elsewhere, you may want to offer an incentive to see you through the thin patch.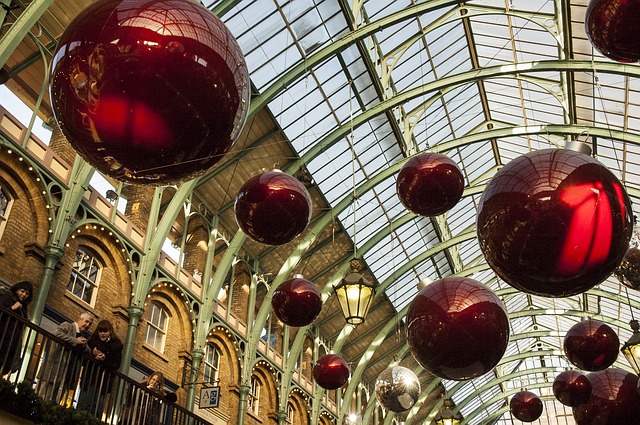 Make sure you're able to track everything
Before you start your Christmas marketing drive, you need to ensure that you're able to track whether it succeeds or fails. If you already have Google Analytics installed on your website, then it's a case of ensuring you use the tracking parameters in the right way to make sure you get a clear and detailed picture of your campaigns, allowing you to track you goals accurately.
If you haven't got Google Analytics, then have it installed as soon as possible. Either ask your web designer, or follow this guide to installing Google Analytics to do it yourself. Then take our quick and free course on getting started with Google Analytics, so you can track your campaign.
Email marketing is a must at Christmas
Ok, let's look at some marketing techniques you can use to push your sales up before Christmas. As time is short, we're focusing on methods that can deliver results quickly.
First up is email marketing. We're assuming that you've already built up a marketing list. But if you haven't, don't worry. You can actually use your Christmas offers to start growing your list. The offer of a 20% discount code for signing up to your marketing emails will help boost sales in the short term, and allow you to turn first time buyers into loyal customers. If this is the position you're in, then check out this guide to getting started with email marketing.
If you do already have an email marketing list, then make sure you put it to full use. Getting the specifics right for a campaign can be tough, but here are a few tips to help you make an impact.
1) Design matters – make sure your emails look good. Spending a small amount on professional graphics to include in your Christmas emails could help you boost profits.
2) Words matter – It goes without saying that you should check your emails for spelling and grammar mistakes before you send them, but you also need to make sure your words convince people to take action. Read this guide on writing convincing email copy from Hubspot for more help.
3) Clean up your list – If you've been sending marketing emails for a while, the chances are there are people who signed up who don't bother reading what you send any more. You need to find out if they're still interested in what you offer, and if not remove them from you list. This article on how and why you should delete email subscribers will help you do that.
4) Offers matter – What would it take for you to open a marketing email? If you're honest, a 5% discount wouldn't do the trick. Even 10% might not be enough. Make sure the incentives you email people about are worth their time.
5) Volume matters – How many marketing emails should you send? It's probably a question with no real answer. Too many and you can risk people unsubscribing, too few and you might not make as many sales as you should. Reputable email marketing tools will offer you a range of metrics that can help you judge the number of emails you should be sending.
If you still need more help, then download our free email marketing ebook.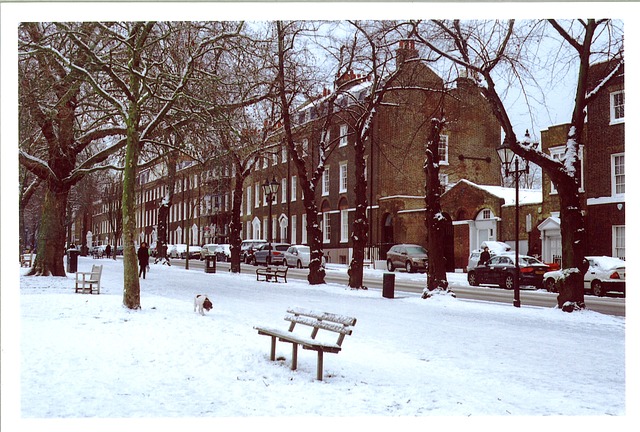 Increase your PPC focus
Never tried pay per click advertising (PPC) before? The run up to Christmas is a great time to start. The great thing about PPC is that it has the power to put your website at the top of search engine results pages almost instantly.
The downside is that it can be somewhat tricky to get to grips with, especially if you haven't done any PPC advertising before.
If you want to go it alone, then we have this guide to running your first PPC campaign, which should help you get potential customers on to your website and snapping up those special offers.
Don't forget social media
Social media is another place you can generate awareness about your Christmas campaigns. If you have existing followers on any major social platform, make sure you regularly post about your offers.
Of course, getting attention on social media is more difficult than ever. So why not try experimenting with social media advertising? Facebook and  Twitter are probably your best platforms for this, and Facebook in particular offers some excellent targeting options.
Depending on how much you're willing to spend on these ads, you'll probably want to focus on your best offers only – the ones that are really going to get people excited.
You can learn how to run social media ad campaigns with this free course.
Try and grab some local press coverage
Although it's too late in the year to run a link building campaign to boost your website's SEO, that doesn't mean it's too late to build links.
If you can get mentioned in local newspapers, and on their websites then that's a great way to attract new customers – both through your shop doors (if you have one), and to your website.
Links that direct visitors from a popular website to your website can provide you with a short term boost to customer numbers, and help your SEO improve in the longer term.
Although it can be tough to grab press coverage during the busy run up to Christmas, it is still possible. If you need some help getting started, then watch our guide to attracting press coverage for your small business.
Analyse your data
Once Christmas is over (and your sales are hopefully up) it's  time to look at the results of your campaigns.
The most obvious thing to do is to look back at your goals and see if you met them. Then, you need to look at each individual channel to see what worked, what didn't work and if there are any reasons why some channels performed better than others.
For example, you may find that your social media ads were disappointing overall, but that one particular advert performed much better than others. You can then look at this ad to work out ways to improve future social media ads.
Although your analysis is most likely to help you run better Christmas marketing campaigns in future (so make sure you keep your findings safe), you should also be able to apply it to other marketing campaigns you run.
Summing up
With just weeks to go until Christmas, it's not too late to run your first ever Christmas marketing campaign. But the sooner you start the better. Even a campaign put together at short notice can give you a nice little boost to your sales. So what are you waiting for?
Do you have questions about running a Christmas marketing campaign? Ask on our Facebook page or @123reg on Twitter and we'll do our best to help.