Customer Showcase: GameDigits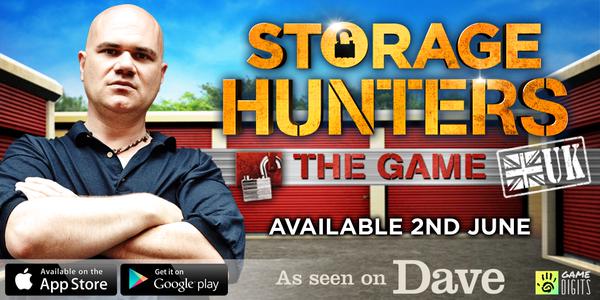 Topping the iTunes chart in any genre is something of an achievement. Being at the top of the ultra-competitive gaming chart is something to be extremely proud of, but topping the whole iTunes download chart is proof that your creation is something very special indeed.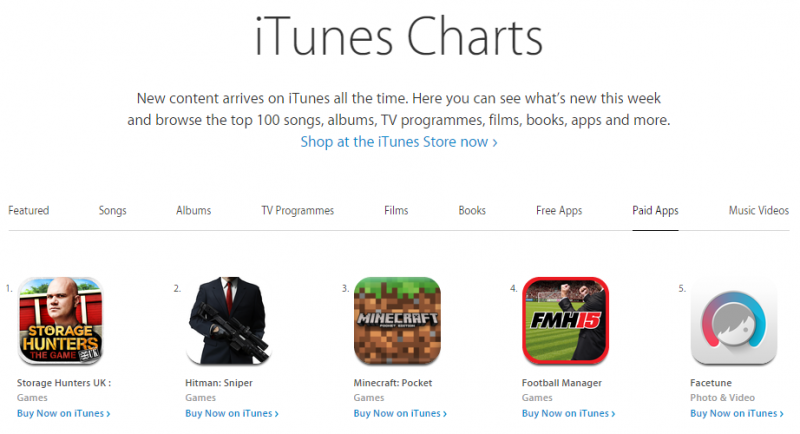 Step forward Ian Lindsey of GameDigits, a highly experienced game developer who has done just that. Ian went it alone less than two years ago in order to improve his work-life balance so he could spend more time with his young family. It was quite possibly the best business decision he ever made. The company's latest creation is Storage Hunters UK: The Game, the official gaming app for the cult TV show which is broadcast on Dave and it's a blockbuster of an app.
Now operating from a spare corner in his home in a small West Yorkshire town, Ian, with a small number of freelance game developers, has been taking on the big boys in the competitive mobile gaming market and is clearly winning – the app also topped the Google Play app store in the UK.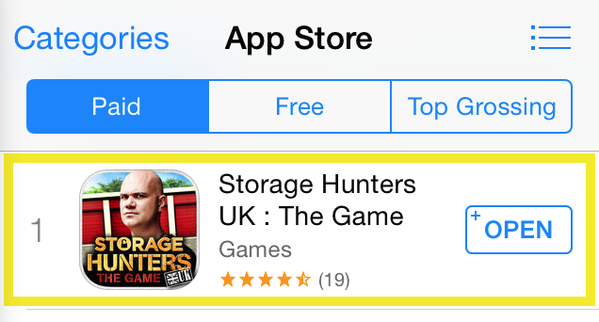 "It's a very small company. Basically, it's me and then we grow and shrink depending on the workload. Mobile apps are a fairly risky business to be in so we need to be responsive to what the market is like. We've done fairly well so far," Ian said.
Ian's tale of how he came to be running his own business is not unusual in the modern world, where many find themselves going into business on their own after an employer goes out of business: "I come from a long gaming background, mainly in console games development. I've been in the industry for over 15 years. I've worked with Team 17 on games like Worms, Alien Breed and Lemmings. I left there to work for Activision where we did Call of Duty: Strike Team on mobile which was a really nice game but, unfortunately that company folded and we got made redundant.
"It was one of those trigger situations. We were about to have a child so it wasn't great timing but I decided to set up the company and go into mobile apps, which I've wanted to do for a long time and that's how we came about. So currently it's just me at the head of the company and developing games, while pulling on friends and colleagues within the industry as required."
Ian's passion for his projects is clear when you talk to him but, so is his love for the way it balances with commitments beyond work.
"It's a home business which is important to me, so I can be there for my kids. With the games industry as it is, if I hadn't chosen that option I probably would never see them."
However, he also understands the need to give his clients what they want, when they want it: "You've got to be flexible and have a range of skills or a range of people you can call on with varied skills."
So what about the game itself?
"It's one of those perfect games for mobile. You can dip in and out of it or spend as long as you like playing. It's worked out really well as a game and it's nice how it came about."
The app tries to replicate the banter and simplicity of the cult TV show including the iconic Sean Kelly as auctioneer and regular 'punters' like Heavy D with his 'boom' catchphrase. Yet the foundations of the success are based on an earlier app from GameDigits – in fact their first venture as a new business: "Originally we made a game called Auction Wars which was the first real project for GameDigits about a year and a half ago now. We knew that it was becoming a very popular genre with five or so TV shows popping up popularising it even more. We looked on the mobile market and there were only a handful of games of this genre and none really highly polished to the sort of standard we knew we could make.
"Auction Wars reached number two in the charts and did almost a million sales. From that we had lots of stats we could put to a television company and say 'hey look what we've done and here are the stats to prove it'. It took off from there really.
"We built a great relationship with UKTV who own the Dave channel etc. Because we are a small company we can be flexible to an extent and work to perhaps smaller upfront budgets that companies with bigger overheads couldn't deal with. It's been a perfect partnership. They've been a great team to work with and hopefully we can do some more apps with them in the future."
So with a successful game and a successful licensing partnership, the other part of the jigsaw was a successful hosting platform on which to host the game. The 123-reg VPS caught Ian's eye and led to another successful partnership: "I'm quite a technical guy and I wanted something that could host the website but also the extra features for games. I did some searching and the 123-reg VPS fitted the bill. We can run a multiplayer gaming server on it and I also wanted it to be UK-based because of the timing of everything. I needed to know that there was support when I was likely to need it.
"When a games server goes down we get masses of emails coming through asking why. It's a very aggressive industry in that respect. You can automate to a certain extent, but you need people on hand to respond when you need them. On mobile especially, if gamers don't get an immediate fix you can be heading for a one-star rating. We try to get emails answered as quickly as possible and over recent weeks the 123-reg support guys have been fantastic at dealing with any technical issues and responding quickly and sensibly with practical solutions."
Ian also needed a hosting platform that could keep pace with the huge success of the app: "If we have a million users that's around 100,000 players in a day and if the database goes down that's a lot of upset. We also support remote game fixes, personal game tweaks, rewards and competition prizes through the database too. When choosing a provider, I needed to know there was a reliable VPS but that if there were problems there was decent support on hand that we can definitely call on and get things sorted out quickly and thankfully that's what we've had with 123-reg so far. Which is a real credit.
"We also have a more standard hosting package with 123-reg and we're now looking to migrate that over too to a VPS for the extra that offers."
So what next for GameDigits? How do you follow such a runaway hit in the mobile market?
"We've got a yearly plan and there are about six games per year that we make, but we are very responsive to the industry too. We're always looking at what's happening. So if this game maintains its popularity and the demand is there it makes sense for us to keep a focus on it, updating and adding new content to keep it going. We also have plans for future games using some great intellectual property in the pipeline too."
Is there a magic ingredient then that Ian may have uncovered with the success of his auction-based games?
"We've just released five games in the last year. Some of them are winners, some of them are not so great, but that's the way the mobile market is. It's all down to what people want in the end. You can follow a template, but you can't guarantee success. With Storage Hunters UK, the license has certainly helped. We've had TV advertising (see below) which has been a great driver, but you also need a fantastic game that people love to play, along with solid support to make it all work."
That's a very fair point, as anybody who tries the game will realise the gameplay of Storage Hunters UK is simple but addictive and, unlike many official games you may have tried, it is faithful to the basic premise of the original TV show.
"We do pride ourselves on having a certain quality bar and we wanted to make the game fun. There are some great characters in the show and we wanted to get that across in the game. We also had a lot of gamer feedback from Auction Wars which we have fed into Storage Hunters UK too."
The Storage Hunters UK app can be downloaded via the Apple iTunes Store or Google Play.