Customer showcase: Gourmet Gadgetry
A career in PR put on hold during pregnancy led to Lisa Scott spotting a niche opportunity for a business that, four years on, supplies to big name retailers including John Lewis, Harrods, Selfridges, Tesco Lakeland, Next, Robert Dyas and Debenhams.
Gourmet Gadgetry manufactures and retails high quality, fun food gadgets – everything from hot air popcorn makers to candy floss makers.
"It was just an idea. I saw what I thought was a gap in the market and started the company up with a friend," said Lisa.
That was 2011 and Gourmet Gadgetry was born. Initially with a chocolate fountain, and now including cake pop makers, slush makers, stick snack makers and a whole new range of gourmet gadgetry planned for a launch ahead of this Christmas. The growth and success was powered by Lisa in her role of head of sales and marketing. That input was recognised last summer when Lisa was listed in the Management Today 35 Women Under 35 2014 feature.
So what about that impressive retailer list, was that from years of PR contacts in the field?
"No, not at all. We started with nothing. It's all been about hard work and persistence and faith in the product. As a new business, you have to be prepared to knock on a lot of doors and make a lot of telephone calls."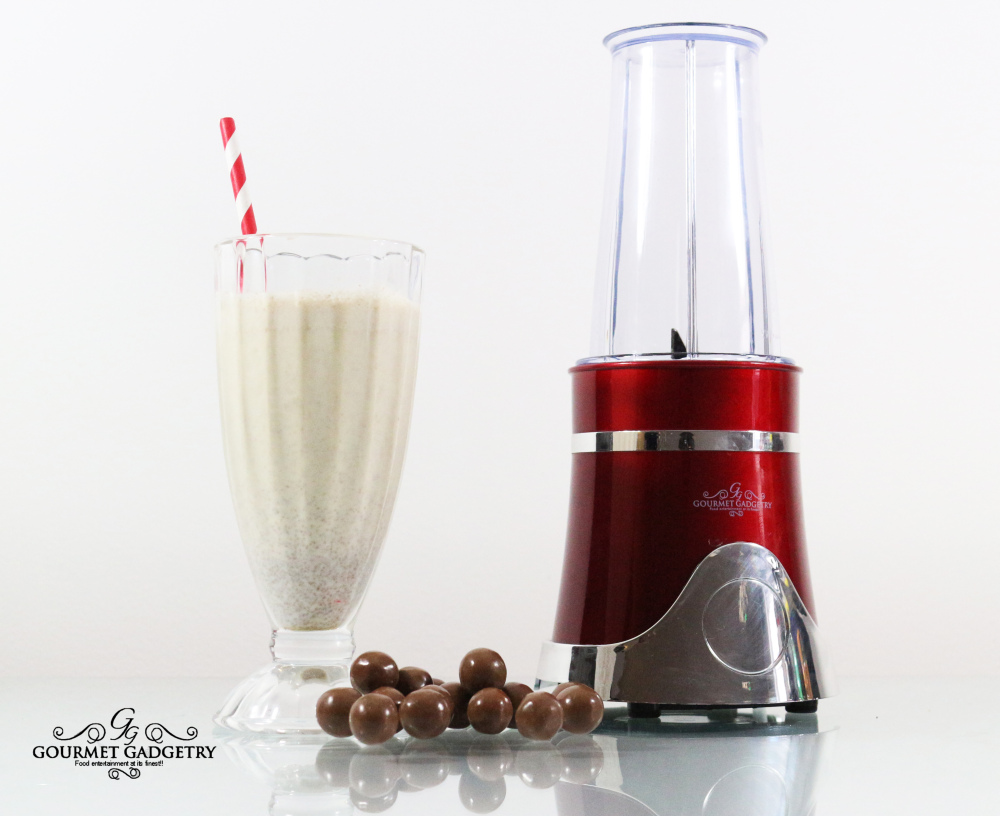 The product range has been important to the success too. Lisa has found a niche in a rather crowded market thanks to strong branding, good looking products and quality workmanship, with the deep red Retro Diner Range proving particularly popular. That quality, is clearly important to Lisa and her staff.
"I remember years ago I had an early waffle making machine but it was awful. You had to turn it off after every waffle and it was a nightmare to clean. We listen to what our customers are saying and if there are some little tweaks that need making to make the product better, we do that."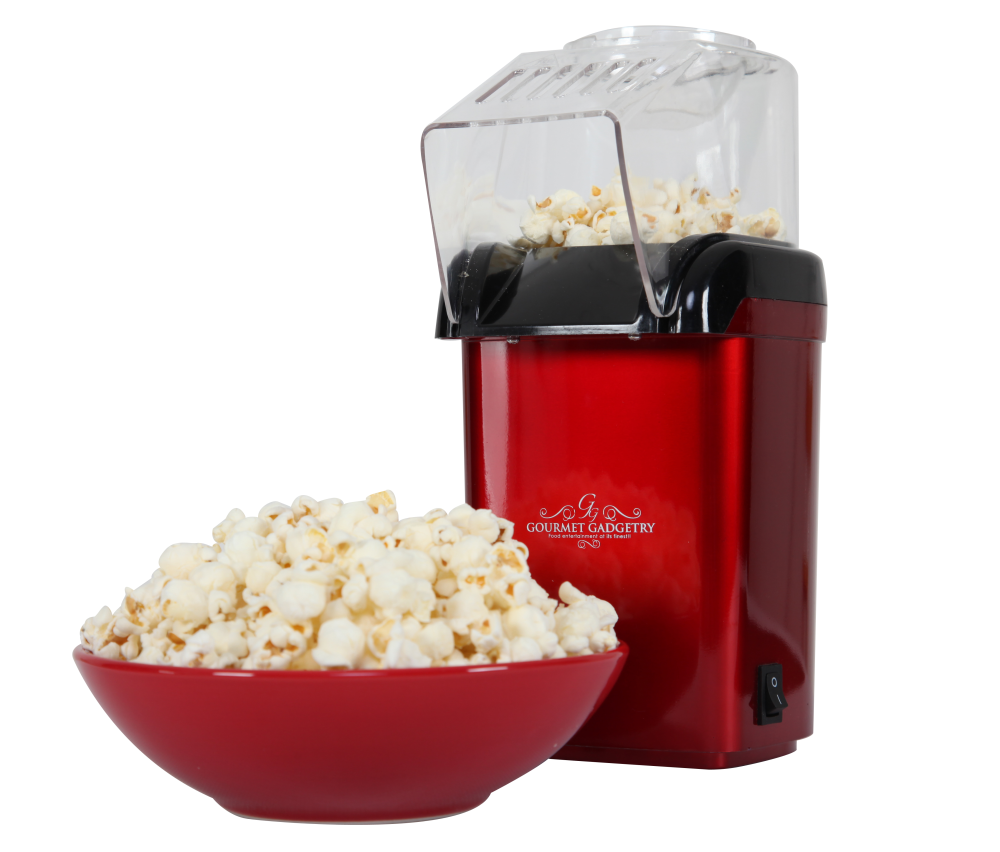 Lisa attributes running a successful business to the fact she is her own strongest critic. Having others in the company with the same philosophy is important too. As the company has grown, husband Luke Scott has joined the company as customer services manager.
"It's very much a family affair. My husband is very involved in the business and he is just like me on the perfection scale. We want to create products that work and people enjoy not just keep in the cupboard," explained Lisa.
So what about that one tip for all the wannabe entrepreneurs keen to emulate success on the same scale that Gourmet Gadgetry has achieved?
"I think just follow your dream. That sounds very general, but I think it is important that your business idea is something you want to do and you think will work."
Passion for the product and industry is clear in every word Lisa utters. Dining and entertaining in style is what the company aims to provide access to, which is why every product is tweaked and improved based on feedback from the customer.
More recently, that customer-first attitude has led to a slight change in the online approach of the business moving away from just a place to sell the ever growing product range.
"We started out thinking retail was what it was all about but an online presence is becoming even more and more important. Originally it was all about the eshop, but then we changed it and realised, it is more about the brand and learning what our customers want."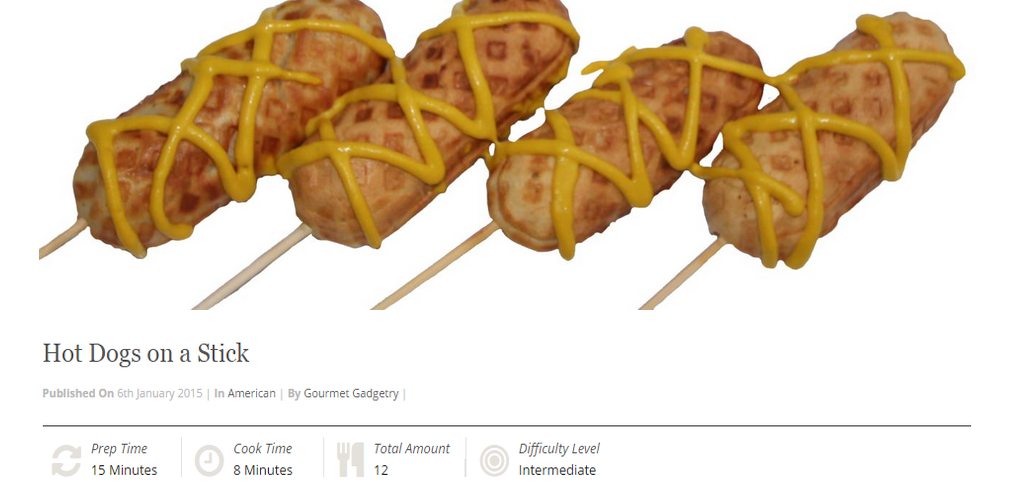 The latest reincarnation of the website has a growing recipe list based on the Gourmet Gadgetry product range to encourage customers to experiment and have more fun with the gadgets. This has proven popular and is a great way of drawing customers back to the company website and encouraging engagement with the brand.
All, of course, using 123 Reg's web hosting services. So why 123-reg?
"I've always used 123-reg. In my past career in public relations, it was where I always went for domain names for various projects and I've never had any issues. To be honest, I don't even think I could name a competitor, but then I've never needed to either."
Proof then, that with the right recipe of an idea, passion and reliable online tools, great companies can be built.