Inspirational books for your Christmas list
Christmas will be fast upon us and if all else fails a good book is always a great xmas present idea, either for you or for friends and family. Sports biographies, pop stars uncovered and maybe the odd sleazy novel may be set to top the charts but business books are where dreams can begin and future lives scuplted.
Looking for something a little bit different to inspire a wannabe entrepreneur or business tycoon?
Here's some of the best we've come across that we think will provide the right balance of inspiration and advice:
Life. Business. Just Got Easier – Brad Burton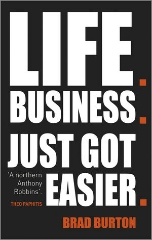 There are books about business and there are books to do business. This is very much the latter. If you've never had the pleasure to meet him or see him in action, Brad Burton is what some would call "one of life's characters". It's that character that has seen him pick himself up from being on the dole with mountains of debt to the highly successful businessman he is today and one of the most in-demand motivational speakers on the circuit. An inspiration to hundreds of thousands of business wannabes and shouldbes through his 4Networking company, his public speaking and his previous two books, this latest book is packed full of Brad's inimitable passion, magic and humour. Easy to grasp and compact enough to be read in a single day; knowledge-packed and inspirational enough to have you referring back every day that follows.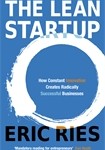 Certainly not new to the fray but already boasting classic status and a must or every entrepreneur's bookshelf. When Tom Eisenmann, Professor of Entrepreneurship at Harvard Business School describes a book as one that "will change the way we think about entrepreneurship" you know it is fairly revolutionary and a must read.  Subtitled "How Constant Innovation Creates Radically Successful Businesses", the premise of the book is that most new businesses fail but that most of those failures are preventable. Taking case studies from such global successes as Google, Toyota and Facebook, Ries a successful entrepreneur in his own right, suggests how testing your vision continuously, adapting and adjusting before it's too late, is the only way to truly succeed.
Best Served Cold – Malcolm Walker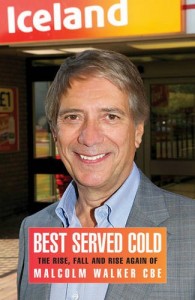 Cunningly timed for release alongside the current BBC 2 documentary series about his high street shop Iceland, Malcolm Walker CBE is the kind of successful businessmen you can't help but admire. From trainee manager at Woolworths to a Plc listing for his frozen food chain he starter 29 years earlier. After arranging an early retirement he then saw stock in the new company drop dramatically in value and 5 years later went back to lead a revival of the company. Autobiographies are always winners at Christmas and expect this to be one of them this year. Walker is proof that if you know and care about your business you are on the right road to success.
The Year Without Pants – Scott Berkun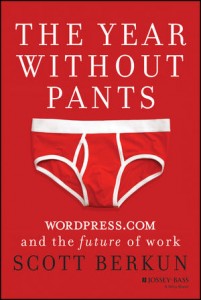 Twenty per cent of the entire world wide web uses WordPress software. That's 50 million websites, so the guys as Automatic Inc. must know what they are doing especially as they have just a fraction of the resources that other giants like Google, Amazon and Facebook can boast. Scott Berkun reveals what he learnt during his time inside the WordPress engine at Automatic managing a team of young programmers. A great insight into how different work cultures can inspire and get results and all based on real-life experience, and written in a nice witty style too.