Get up to speed with Website Builder On The Go
Whether you're a frequent user of Website Builder or a beginner who is just starting their online journey, it's important to keep up to date with the latest features to ensure you get the most out of the platform.
That's why we'd like to fill you in on a flashy new feature we've added to Website Builder, just in time for your summer website makeovers!
So, what's new?
Website Builder On The Go
Website Builder On The Go is a new mobile editing solution that allows you to manage, access and edit your site straight from your mobile device. You'll be able to easily make changes to your site using a simple mobile-optimised dashboard. This new service also allows you to replace images and text in the most frequently used widgets, meaning you can quickly update information as needed.
Things to know about Website Builder On The Go
The editor is optimised for Safari on the latest iOS update (11.3) and Android Marshmallow (6.0)
Minimum screen size: 4.7-inch / resolution of 1,334 x 750 pixels (326 ppi)
Mobile editing is available for customers via Limited Editing permission
Fully supported with white-label customisation
Mobile Dashboard
The mobile dashboard can be used for previewing sites, viewing basic information, accessing the mobile editor and navigating live sites.
In addition to this, the language selector and resource centre link (for account owners and team members) are also available on the dashboard.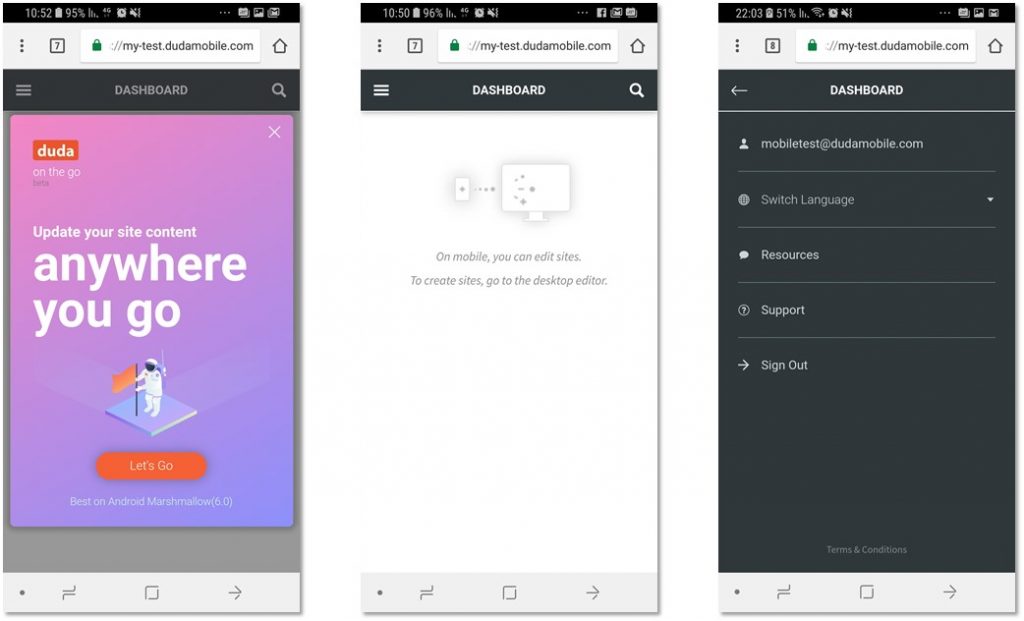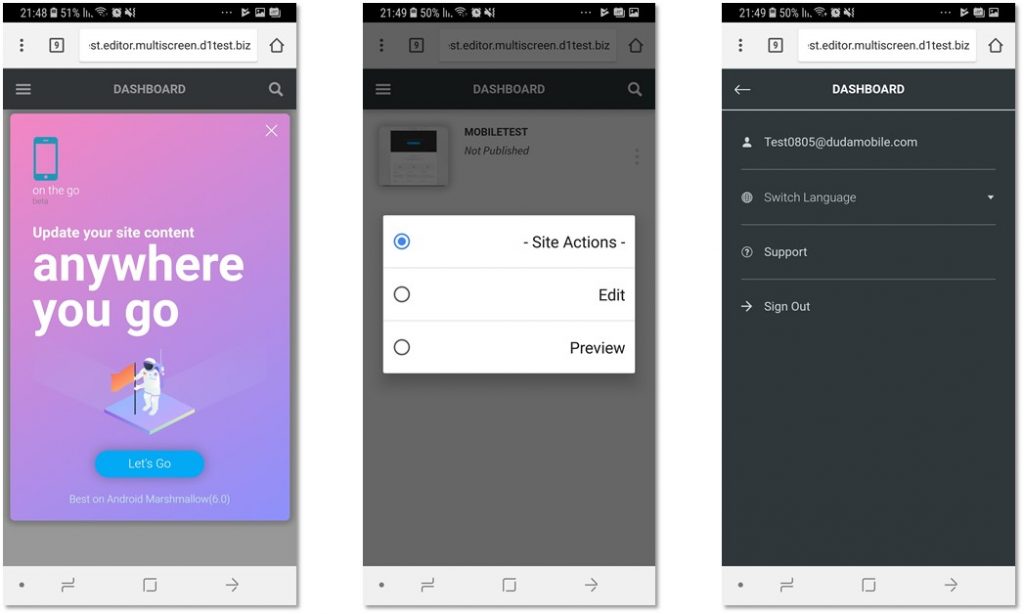 Mobile Editor
All edits made on Website Builder On The Go will be applied to all versions of your site, whether that is desktop, tablet or mobile. Changes you wish to make to text or images can be made in the following widgets: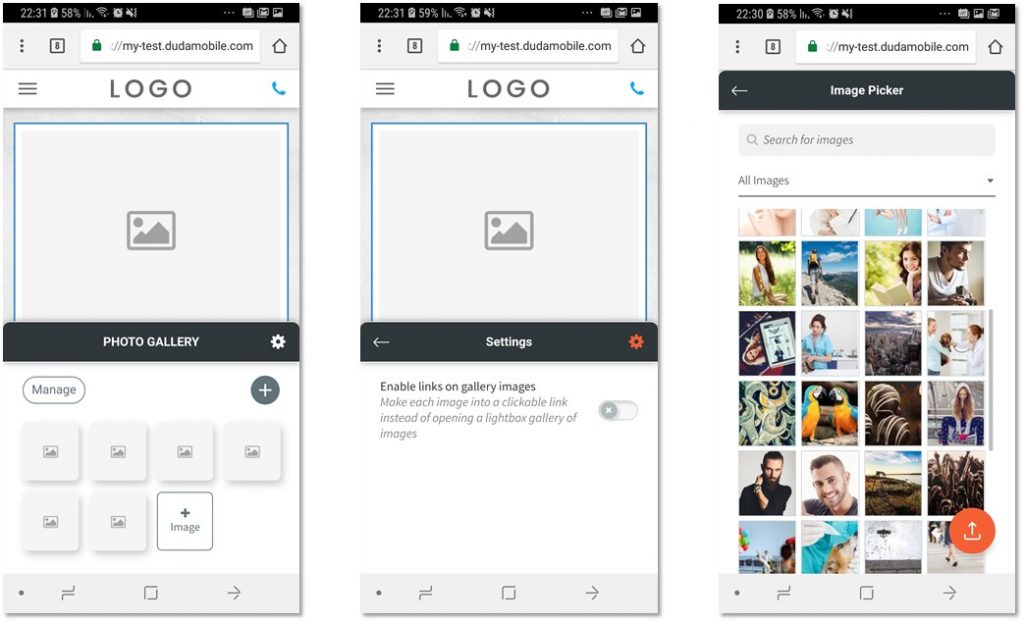 Edit Text
Supports:
Large titles (H1), small titles (H3) and paragraphs
Image Picker
Supports:
A Website Builder image pool
The upload of images from device and/or camera
A multiselect mode
Image Widget
Supports:
Manage mode – enables re-ordering and scrolling
Enables the deletion of a single image
Enables the multi-select option when deleting several images
Button Widget
Supports:
Editing text and link
Click to Call/Email Widgets
Supports:
Editing of additional information