20 must-have plugins for your small business WordPress website
So you're running your business website or blog on WordPress.org and want to give it that little something extra. Enter: plugins! The opportunities are limitless as there's a plugin for just about anything, allowing you to customise your site until it functions exactly the way you want it to.
That being said, running too many plugins at once can slow down your website. There are also so many plugins available, that it can be overwhelming trying to find the right one for your needs. That's why we're narrowing things down to a list of popular plugins from the most essential categories.
By the way – if you're not sure how to install a plugin, you can have a read through our step-by-step guide here.   
SEO 
SEO is a vital part of getting organic leads and traffic to your website. Every visitor to your site is a potential customer so this is very important. With so many ins and outs of SEO, you'll probably want a plugin to help you deal with some of the trickier parts of search engine optimisation. Here are some we recommend:
Yoast is hugely popular, downloaded by millions and for good reason – it's an easy-to-use, comprehensive SEO plugin for WordPress and it's very feature rich. Yoast gives you access to Google search snippets so you can see how your content looks like in search results, page by page analysis and rankings, XML sitemaps and much, much more.
With over 3 million active installs, this easy plugin is hot on the heels of Yoast in the popularity stakes. It has many essential features and is compatible with lots of other plugins. It also generates META tags and provides SEO integration for ecommerce websites amongst a huge amount of other functions.
This plugin does not come with as many features as the previously mentioned, but it's still worth a recommendation because of how beginner-friendly it is. It's easy to get to grips with and it's especially helpful when it comes to keyword utilisation.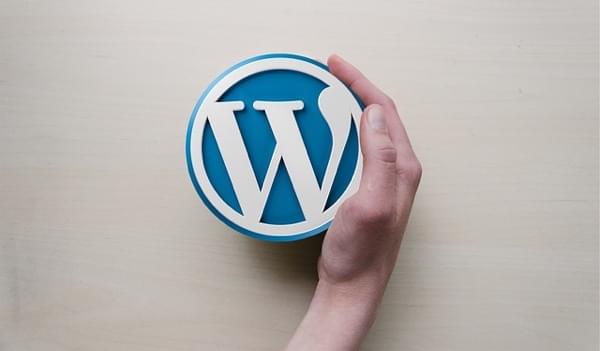 Social Media 
Social media is a key part of driving traffic and converting sales. The link between your website and your social media channels need to be seamless. Here are a few plugins that can help:
You'll certainly want a way to add social sharing buttons and links to your social channels so your visitors can access them and share your content easily. This easy plugin with more than 100,000 users does just that.
2.     ShareThis
You can use the massively popular ShareThis plugin to add customisable social buttons to your website. The standout feature of this plugin is the amount of social channels it supports – over a whopping 120.
This cool plugin makes it easy for your audience to share your content on their social media channels. All they have to do is select the part of your content they want to share and click the channel they want to post it to!
Embed Twitter content into your website by using the official Twitter plugin for WordPress. It also features Tweet, Follow and Periscope buttons – plus, smooth integration with Twitter ads to help you track your reach and conversion rates.
Pinterest is an excellent tool for content discovery and curation, which is why an increasing number of brands are using it to drive traffic back to their website. The 'Pin it' button is simple to install and use, and gives your website visitors an easy way to pin your content to their boards. It also allows you to choose where you want your button – you can place it over images or embed it into the post amongst many other options.
Ecommerce  
So you want to add an online store to your website? You'll need a few things. A shopping basket, payment processing facilities and some additional pages to display your shiny new products to potential buyers. Sounds like hard work – but here's where a good ecommerce plugin can help you turn your website or blog into a fully functioning online store.
Millions, around 30% of all online stores to be exact – are putting their trust in WooCommerce to power their online businesses and with good reason. This flexible plugin allows you to customise many aspects of your store including shipping, product types such as digital or physical, display settings, pricing and payment options including PayPal, Amazon Payments and even cash on delivery. It's also easy to set up and packed with features and add-ons, making customisation a dream.
This is a highly popular plugin and is great for anyone selling digital products such as software and eBooks. PayPal and Amazon Payments are included in the free plugin and you can upgrade to a premium version to have access to over 30 more options. There are plenty of add-ons to enhance your store such as reviews and MailChimp integration.
Ecommerce plugins aren't limited to businesses selling products to their customers. Not-for-profit organisations that may need to accept donations and funds from their website visitors can benefit from this free plugin that allows them to easily do so. Features include reports, donor management and custom donation forms.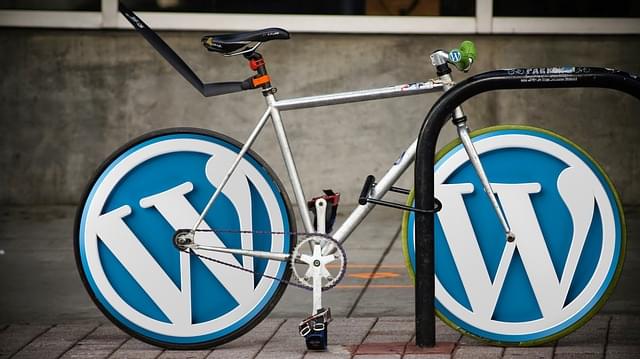 Marketing essentials 
If you want to enhance and improve your marketing efforts, here are some plugins that you'll love. From driving traffic to your site to analytics and ads – the primary goal of these plugins is to help you convert those casual browsers into buyers.
Jetpack is simple to install and set up. It also comes with a huge amount of features to enhance your website, like extra widgets and content creation tools, social buttons, commenting software which also allow viewers to subscribe to posts and blogs, site stats and analytics, SEO tools and so much more.
Connect your MailChimp account to WordPress and start building your email list with this handy plugin, built to make the sign-up process much easier for your customers. It's also compatible with many other plugins so you can streamline communications and integrate with ecommerce, for example.
Did you know that updating and promoting old content can help you drive new traffic? Doesn't sound like it works – but it does, and this is a plugin that can help you do this with ease. Use Revive Old Post to automatically share old posts to your social media accounts. It can also be used to automate the sharing of new posts too. Despite the automation, you still have full control over what, where, when and how many of your posts are shared and where to.
4.     Kanban boards for WordPress 
Anyone starting their own small business will know the importance of staying organised, especially if you have to manage other people as well as yourself and your business. Stepping away from marketing to customers for a minute, here's a plugin that can help you organise your tasks to make your marketing strategy run smoothly. The Kanban Boards plugin is a dashboard within your WordPress dashboard that helps you to organise tasks efficiently. It's quick and easy to install and allows you to collaborate with other people on your team in real time and assign them tasks.
This works almost as a handy all-in-one marketing solution where you can pick and choose the apps within the plugin that you want to use to enhance your marketing strategy. Apps range widely from analytics tools such as heat maps to pop up boxes encouraging visitors to sign up to your mailing list, but the one thing they all have in common is that they're there to boost your traffic.
Engagement 
You can attract visitors to your site through many means, but it's what you enable them to do on your site that will keep them there. If visitors can engage with your content in a way that benefits them, they'll be more likely to stay.
An alternative to the WordPress commenting system, Disqus allows users to comment on your content by logging into their chosen social media channels. They can also add pictures and videos to their comments and vote other comments up and down.
These interactive elements can increase your engagement by encouraging readers to comment and start discussions.
How would you like promote your content without lifting a finger? This plugin enables you to create Click to Tweet boxes that allow your visitors to share your content on Twitter with just one click. You can automatically insert your Twitter username into these tweets to help drive traffic back to your site.
3.     CaptainForm
This plugin allows you to build fully customisable forms for your website visitors to use. There are many useful features built to help you create sign-up forms, application forms, quizzes, surveys and more. It's easy to use, with drag-and-drop features and a choice of themes to style your forms.
Hundreds of thousands of people employ the power of this plugin to help them grow their email lists. Optin Monster allows you to build visually appealing forms using drag-and-drop features and determine where on your site they appear – you have a choice of floating, sidebar, after post, mobile-only and many more options.
Entice your visitors with pop-up forms and control who sees them with audience segmentation features.
Summing up
These are just a few plugins out of hundreds of thousands. With a little experimentation, you'll find the plugins that are best for your site and the people that visit it. With so much choice, it can be easy to get carried away – so remember to choose the most essential plugins for your website or you could end up slowing it down.