How email marketing can build a bridge between a small business and its customers
Do your customers love hearing from you? It's a big question and one that can be crucial to your sales.
Email marketing is a great way to stay in touch with people who've done business with you in the passt, or are thinking about doing business with you.
But it can be a tricky thing to master. Sending the right messages at the right time takes a strong understanding of what people want from you. Get it wrong and you might be viewed as a spammer. Get it right and you'll probably boost your sales.
Fortunately, you don't have to do it all on your own. The 123 Reg Email Marketing Tool is designed to help you run successful campaigns that engage your customers. And that's why Fran Gubbay and Emma Alleyne of Stamptastic, a bespoke name stamp company, turned to the tool to improve their customer communications.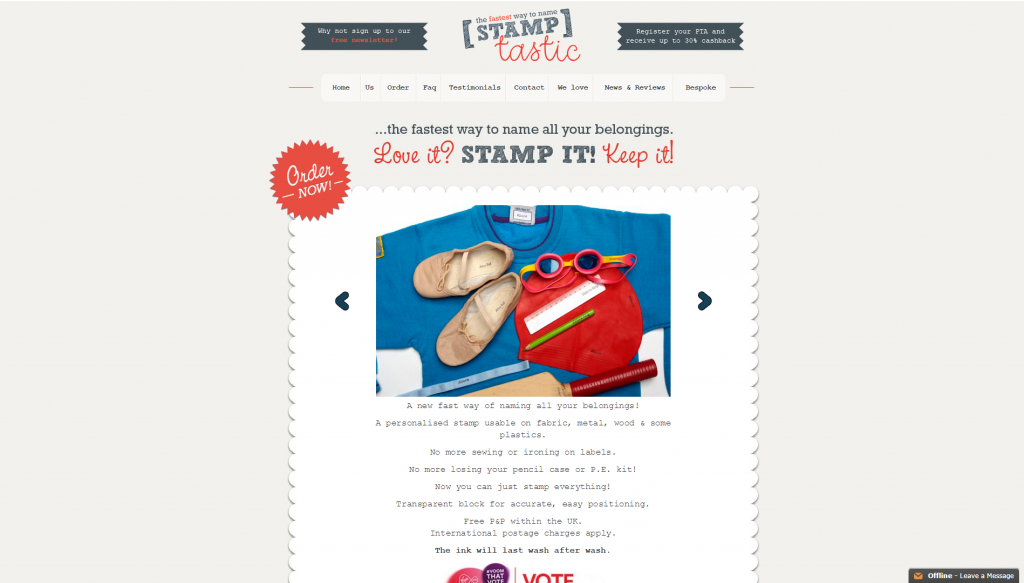 In the past, the business had only ever sent emails when a new product was released, but Fran and Emma were aware they were missing out on potentially vital contact with their customers.
"We want to be more proactive and email all our customers on a much more regular basis so a newsletter, email our customers about a new blog post, a new product, our new website. We want to be more structured now we're with 123 Reg," they said.
Moving to 123 Reg also allowed them to do more with their emails: "We really liked the drag and drop facility and that you can fully customise your own template. Also it was able to work on a variety of devices automatically so we didn't have to set something different up for mobile or iPad."
"The fact that 123 Reg email marketing tool automatically unsubscribes customers is really helpful, it really takes the stress away. We are also quiet geeky with our statistics so we love the fact that it supports Google Analytics and also the ability to run spilt tests is fantastic."
And having access to that kind of data is vital if you want to make a success of email marketing – understanding how people interact with the messages you send allows you to adjust things to make sure you're getting it right.
Doing it yourself
Like so many businesses, Stamptastic was born out of necessity. In this case, the need to ensure children's belongings were easily identifiable.
"We were at the swimming pool and one of my children had lost their goggles for the umpteenth time and I was bit furious and so I had this moment saying 'oh god I wish there was something that you can just name everything with, wouldn't it be great if I had a magic stamp where I could just stamp their name on everything?' which was a real light bulb moment," Fran said.
From there the business has grown and they're even looking at exporting.
So what advice does the pair have for anyone who wants to follow in their footsteps and start a business?
"Start slow, really start slow; don't chuck thousands of pounds at it initially.
"I think there's a temptation to you know chuck 15 grand at a splendid website and to get everything fabulous whereas I think you can start very slowly and you get a far better idea whether it's a goer as an idea."
They also advised people to take all the feedback they get seriously, be it good or bad. After all, these are the people who are using your business and they can provide very some excellent insights into what you're getting right and what needs to be improved.