Five reasons why your website traffic is dropping (and ways to fix it)
Every business owner knows that having a steady flow of website traffic is key to being successful online. The more visitors you have, the more opportunities you have to introduce your offering to prospects, build relationships, and sell your products or services. That's what makes a drop in traffic so terrifying, as that ultimately results in a drop in sales and revenue.
Whether it's a recent website redesign, a technical issue, or a recent Google algorithm update, there are many possible reasons why traffic to your website has been declining. So, in this post, we'll share five reasons that caused it and what you can do about it.
1.   You've been ignoring your broken pages and links
All sites have broken pages but if yours happen all too often, that's a problem you need to fix right away. Why? Because broken pages can damage your reputation, decrease your rankings, and cause your organic traffic to drop. Here's how:
Broken pages affect user experience
They drive visitors away thinking your website doesn't work.
Imagine a person visiting your website for the first time lands on a page that looks like this: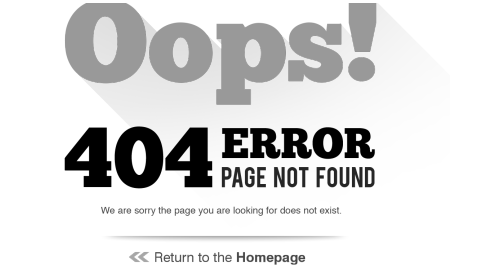 This is their first impression of your business and it's not a good one. The chances are that person will immediately leave your site and go to a competitor's website that works. The fact that visitors leave so quickly after entering your site also causes your bounce rate to increase.
Broken pages can affect your rankings
Bounce rate is one of the factors that Google takes into account when ranking websites in the search engine results.  A high bounce rate usually means that the website is either irrelevant to visitors' search query or that it doesn't provide the quality information that visitors are looking for. So if your site has a high bounce rate, Google is less likely to show your site at the top of the search engine results, which means fewer visitors for you.
How to fix broken pages
 If you want to get your website traffic back on track, you need to tackle this issue right away. Fortunately, there are lots of tools you can use to find broken links, including the Google Search Console. This is a great tool for finding pages on your site that return errors. You can find a list with the broken pages on your site in Crawl-> Crawl Errors -> Not Found. Read this post on why broken links can hurt your website to learn more about broken links, and the tools you can use to find and fix them quickly.
2.   Your pages take too long to load
If your website takes more than three seconds to load, you risk losing 40% of your visitors who are unlikely to revisit your site and give it a second chance. Not only that, but your rankings can drop too because page speed is a Google ranking factor.
How to speed up loading time
The first step you need to take is to check your site's speed and see how well you're doing. Google's PageSpeed Insights tool is free and the easiest tool you can use to see where you stand and what you can do to address the speed issues on your site.
Simply enter the URL of a page on your site to check its speed:

Scroll down to the "Opportunities" section for some quick fixes and suggestions to help speed up your website on both desktop and mobile. Read this post to learn more about ways to get your website up to speed.
3.   Your non-secure website is scaring away visitors
Cybersecurity has become critical, which is why browsers like Google Chrome now alert users when visiting a site that uses HTTP (not secure) versus HTTPS (secure).

So, if your site is labelled as "not secure", the chances are most people will immediately leave for fear it's not safe for them to stick around. HTTPS vs HTTP is also another thing that Google takes into account when ranking sites. So, if your site uses HTTP instead of HTTPS, you're likely to see a drop in website traffic.
How to secure your site with HTTPS
 Here are the steps you need to follow:
Purchase a SSL certificate. Check out our available SSL certificates and choose the one that best suits your needs.
Activate your SSL certificate with your web host.
Install the SSL certificate on your domain.
Learn more about what makes a website secure to ensure people feel safe when visiting your site and buying from you.
4.   Your search engine optimisation (SEO) strategy is outdated
As a small business owner, you likely wear many hats and work on everything from website design to content to SEO to promotion. It's hard to find the time to learn about new tactics to properly optimise a site for visibility in the search engines.
Unfortunately, if you're on a budget and can't afford to stay updated or hire someone to work on your SEO for you, you might find yourself losing traffic because you're using a strategy that's not been updated in a while.
How to fix it
Just like people change, so do their search habits. For example, years ago people used specific keywords to find your site. These keywords might have changed over the years so you'll need to revise your content and keyword strategy to reflect these changes and make your website content relevant to search engines and users again.
Here are some things you can do to build your website traffic back up:
Perform a SEO and keyword audit to see what's still relevant and what needs to be updated.
Review your content and update it where necessary to include those alternative keywords.
Try our Search Engine Optimiser tool to perform a complete SEO audit of your website and find opportunities to improve and boost your website traffic. Use the tool to perform an in-depth website audit and check your website for dozens of key factors that affect your rankings, including Meta tags, broken links and duplicate content. You'll also get keyword suggestions that you can use to optimise your content and attract more visitors to your site.
5.   You're no longer creating great content
High-quality, useful content that provides insights, answers, and advice has always been one of the most effective ways to attract visitors to your site. So if, for some reason, you've stopped creating content, it's not surprising that your traffic dropped.
How to fix it
Creating great content takes time. So it's understandable if you've focused your efforts on other things and created less content than usual. But if your website traffic has been affected, it may be time to add this to your priority list. High quality, useful, entertaining content in different formats can help you to stay at the top of the search engine results, get a steady flow of traffic, and keep your brand, products, and services top of mind.
Read these posts to learn more about the types of content you can create to get more traffic to your site:
Wrapping up
These are some of the most common reasons a site loses traffic or sees a dip in rankings. Hopefully, the tips and advice in this post will make a difference to your traffic. You should also try to keep informed as much as possible about the latest updates and best practices to increase your online visibility and grow your business.