The seven best WordPress plugins to make your personal blog awesome
When you start a personal blog, or even when you've been blogging for a while, there is a sea of plugins that can help turn your blog from average to awesome.
These handy little additions can do wonders for your blog, which explains why some WordPress plugins have millions of downloads.
In this post we've put together a list of seven of the best WordPress plugins that can make your personal blog shine. Every one of them is free and ready to make a new home on your WordPress blog.
When we hit that publish button, we all secretly (or not so secretly) wish that our blog posts will go viral. But the truth is that writing and posting is only a small part of the job.
One of the most important tasks is distribution, which means getting your blog posts in front of readers with the help of search engines and social media sites.
While it can be challenging to get your personal blog at the top of Google's search results, Yoast can be of great help.
Even if you have no knowledge of search engine optimisation (SEO) and no technical skills, Yoast is easy to use. Once you install it, it will guide you through the things you need to do to optimise your articles for search engines, from choosing a keyword and places to use it to analysing the readability of your blog posts.
Because you know what makes a personal blog awesome? One that people know exists.
Besides search, one other great way to grow your personal blog's visibility online is through social media.
Shareaholic is one of the best free social media plugins for WordPress. It lets you add social buttons and different sharing options to your blog posts.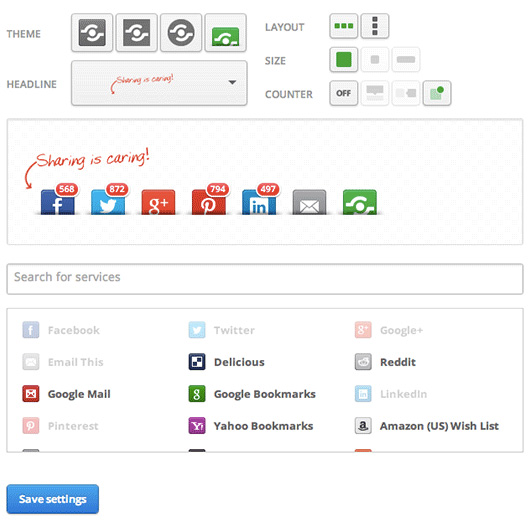 So when a visitor wants to share one of your articles on Twitter, Facebook or Pinterest, they can do that with just one click.
As well as adding social sharing buttons to your blog, you can also use Shareaholic to add a related content section at the bottom of your articles.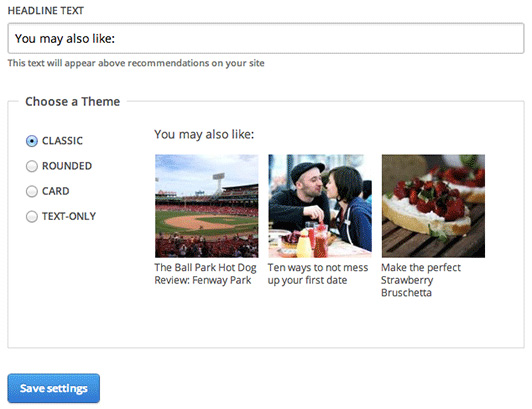 This tactic is very popular amongst bloggers as it helps to keep readers on your blog for longer, enticing them to discover other articles you've written.
If you like to engage with other fellow bloggers and entice them to join the conversation on your blog, then give CommentLuv a try.
This plugin pulls other bloggers' latest posts into your comments section when they leave a reply to on your blog posts. It's a great way to encourage comments and get the conversation started.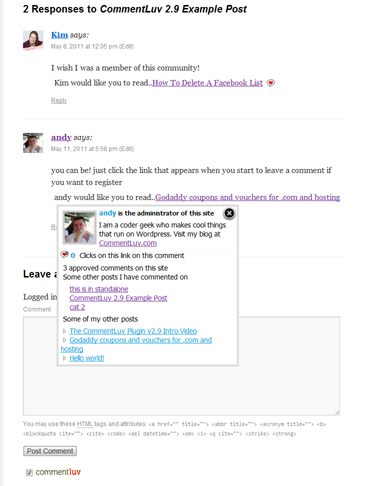 The downside though is that you may be attracting the wrong type of readers who are only commenting for self-promotion. But the good news is that you can choose not to publish those comments that you believe are purely spam.
If you have a personal blog that doesn't mean you shouldn't be thinking about building an email list and turning visitors into subscribers.
If you have a unique voice and write about things that matter and that people enjoy reading, then they'll most likely want to hear from you. So why not get a newsletter sign up form on your blog so people can keep in touch with you and get your latest posts via email?
Icegram is a great plugin that allows you to create an attention-grabbing email opt-in form that pops up on your blog and asks visitors to sign up for your newsletter.
Here's an example of how it looks: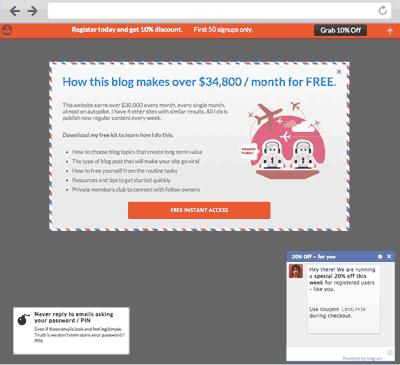 Check out their official website for a complete list of features and plans.
Blurry images are the worst. Imagine you've decided to give your blog a facelift and you switch themes to make it look better. Then you notice that all your images and thumbnails look terrible. What now?
Fortunately, that's what the Regenerate Thumbnails plugin was created for.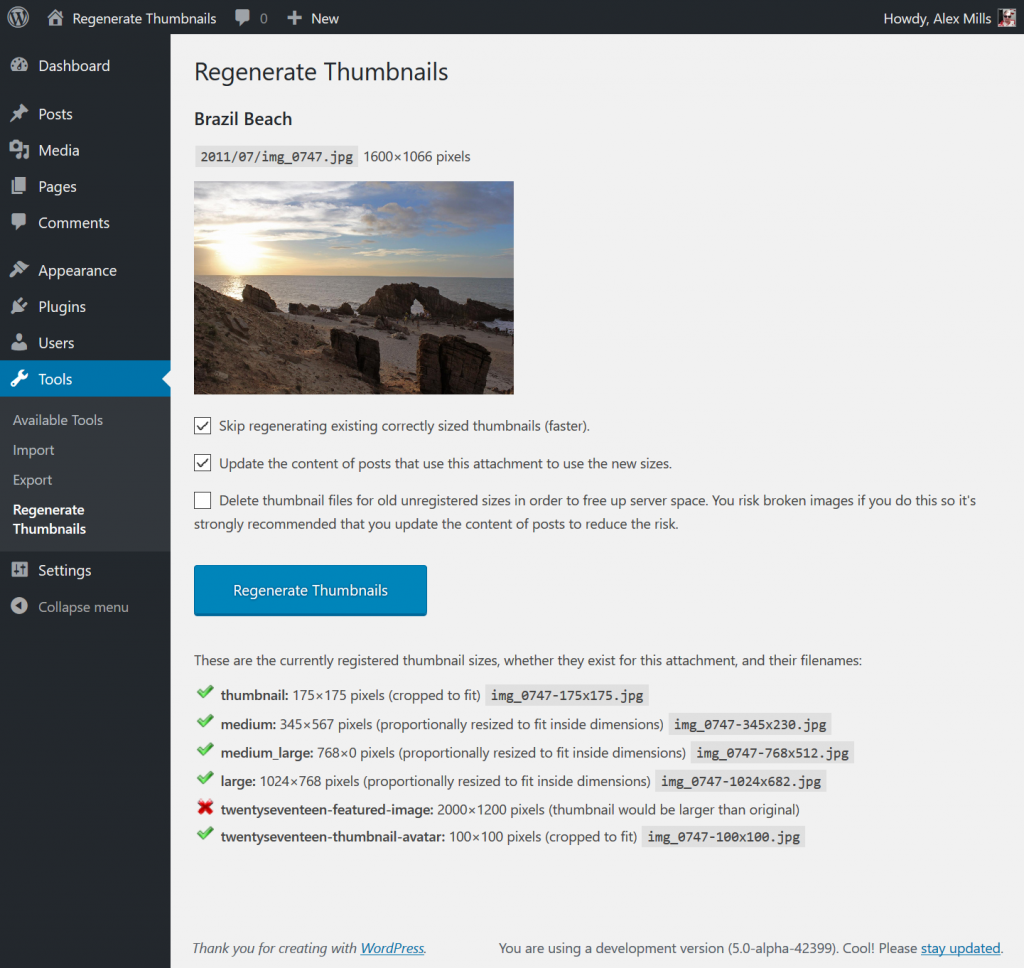 Install it and run it on your blog and it will regenerate your media as needed.
As your personal blog grows, you may want to invite some fellow bloggers to write on your blog from time to time.
So for yourself and other contributors on your blog you should add an author box below every blog post that gives readers more information about each author.
Simple Author Box is one of the simplest author bio plugins for WordPress. It lets you add your name, image, and bio in a nice-looking author box, complete with links to all of your social profiles.
Here's how it looks:

Lots of bloggers don't give much thought to the titles they choose for their blog posts. They usually come up with a few alternatives, opt for their favourite and then leave it at that.
But if you want to get more people to read your posts, especially when you share them on overcrowded social media channels like Twitter and Facebook, then you could probably use a little help.
Title Experiments is a nice WordPress plugin that takes the guesswork out of naming your posts. The plugin lets you run tests on your titles to help you to determine which ones are catchier and can get more clicks.
Here's how easy it is to use:

Wrapping up
There you have it: seven great WordPress plugins that can make your personal blog awesome.
Now, if you decide you'd like to take your blogging to the next level, and maybe turn it into a profitable business, you should think about getting some training. Our 123 Reg free blogging course is a good resource to get you started on your way from hobby blogging to paid blogging.