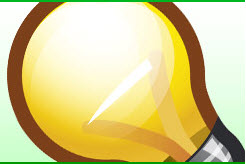 Google AdWords is the advertising service that is the basis of Google's multi-billion dollar revenues.
Although not the first in the market, AdWords almost single-handedly proved that search engines could make money from advertising.
How it Works

Most website owners are familiar with how it works: Advertisers bid to make their advert appear in the search results when a particular search takes place; and pay Google a few pence when someone clicks on their advert. It's a very powerful way of promoting products to people who are actively looking for them.
Google likes to Innovate
Google haven't been content to sit back at let AdWords make money. A rare thing for a company with such a dominant market position, they have continually worked hard to innovate and develop new tools, formats and features to help advertisers engage with potential customers in a more meaningful way.
New ideas from Google
Last year we talked about turbo charging your campaign with Sitelinks, a powerful way to dominate more of the results page. Earlier this year Google introduced Product Extensions that allow you to pack your adverts with more content. Google have also introduced a new Opportunities tab within each AdWords account that is a fast and easy way to add new keywords and improve your return on investment.
Such is the rate of change, Google have launched a new Ad Innovations website to help advertisers keep up with all the new technologies. Some of these are fully released features, whilst others are still in early development.

Here are a few of my favourites
Click to call Extensions: When someone searches on their phone and sees your advert, this feature lets them call you by clicking on the advert
Multiple Location Extensions: This feature allows you to list all the stores nearest to an advertiser when they carry out a local search for a particular product.
Remarketing: This allows you to target users who have left your website without buying. Using the Google content network you can show them adverts in order to get them back to your site.
Google Ad Innovations also highlights new features within Google Analytics that can give you greater understanding about how your advertising is working.
AdWords Search Funnels: When someone clicks on your advert and buys from you, the chances are that this isn't the first time they have seen your adverts, or even clicked them. This feature lets you see all the other keywords they searched for before finally buying something.
Analytics Intelligence: Not sure quite what you should be looking for in Google Analytics? Intelligence is an automatic alarm bell that identifies trends and data that deserve your attention.
Aside from showcasing new features and giving you video tutorials, Google also say that they want to hear back from advertisers on the way in which you think the products can be improved.
Take a look
Start getting more from Google advertising by taking a look at Google Ad Innovations site today.
Have you tried and tested any of these new features? Leave your feedback below.
Nick Leech runs Digital Marketing Agency Euston Digital