15 minutes a day to make your social media rock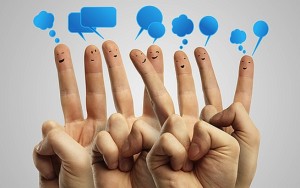 One of the reasons I love Jamie Oliver is that he created healthy, nutritious meals for busy people, meals that you can prepare in 15 minutes. With that, he proved that lack of time should never be an excuse for making a delicious meal.
That's also the case with social media content marketing. A winning social media strategy is about working smarter, not harder. In fact, with just 15 minutes a day you can rock your brand's social media.
Let me show you how…
First, set up tools for efficiency
You need to stop wasting time as every minute is previous, especially if you're a start-up or small business owner. There are so many brilliant and simple-to-use tools out there that can help you save time.
Hootsuite, for example, is one of the most popular social media management tools. It allows you to schedule your posts for the most popular social platforms and you can also monitor your brand and see what people are saying about you.
Next, gather your ingredients

Don't ever be stuck for something to say. Make sure you have interesting content coming to you daily in a steady stream. How? Simple – just set up Google Alerts to receive daily emails with fresh content that contains your keywords.
Say you have a yoga studio. You'd probably want to share articles about the benefits of practicing yoga as well as tips and advice for beginners.
Here's what you need to do:
Add your term into the search query box
Choose what type of results you'd like to receive, whether it's news, blogs, video, etc
How often you'd like to receive emails (I would suggest once a day)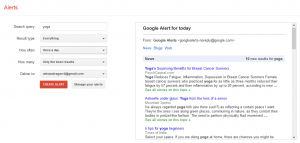 Now, set the timer for 15 minutes and let's do this!
Facebook business page – start by responding to any new comments, share a new interesting post and then like any good content that's been posted by others.
Twitter – again, respond to comments and direct queries then browse through your stream and retweet interesting content. Next tweet something of your own and maybe follow a couple of new people you like.
Google+ – check your feed for great content to +1 and also post a piece of new content. You can also follow a new account, that is if there's one that has caught your eye.
LinkedIn – check your feed for good content to like and/ share and also share some interesting content of your own. You can also connect with new people of interest, join a group or manage your own group.
Ok, this might take a bit more than 15 minutes but with time you'll learn to be more efficient in building your brand's online following.
How much time are you spending a day managing your social media accounts? What other tools are you using to save time?