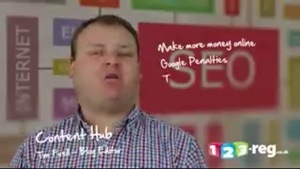 Despite being the shortest month of the year, February's 123-Reg Content Hub was packed full of advice, hints and tips for people looking to do business online. Here's a quick round-up of some of the things you may have missed :
Mentioned in this month's round-up:
2 Offline Techniques To Help You Make More Money Online
Penalised by Google? Here's 11 reasons why and how to recover
Want to build trust in your small business? These experts can tell you how
If you missed our Google Town Hall event…
Why do I have to answer so many questions just to speak to you?