Cutting costs with an all-in-one website builder
How can you build an online business from scratch without spending loads?
In the past you may have needed a whole team of people to help you design and code your site, but now there are easier and cheaper solutions that can help you build your site from scratch even if you don't know any code.  These days, it's so easy to start an online business even with a small budget.
With an all-in-one website builder not only do you get to create your new site by yourself, with no outside help needed, but you can create it exactly as you've imagined it.
Getting started with the all-in-one website builder
When you get the website builder from 123-reg it comes with everything you need to get your site online. You can register a free domain name for your site and also get plenty of web space to host your personal or business site online. Our packages are designed to ensure you have enough space for your site, whether you're building an online portfolio or an e-shop. Now that you have your domain and hosting in order, you can start building your site.
Customising your website
With a website builder you get to design your site the way you want with no extra help and for a lot less.
Think about it. Hiring web designers and web programmers is expensive, not to mention time-consuming.  You need to review examples of templates, choose one and then if there's something you want to change, it may take days or even weeks until they're completed. If you're a perfectionist and have already an image in mind of how you want your site to look like then why not create it yourself?
Choosing a template
Our website builder allows you customise your site easily. Choose a template from our wide collection of pre-made templates and then customise it as you see fit so your site is unique and doesn't resemble any other site on the Internet.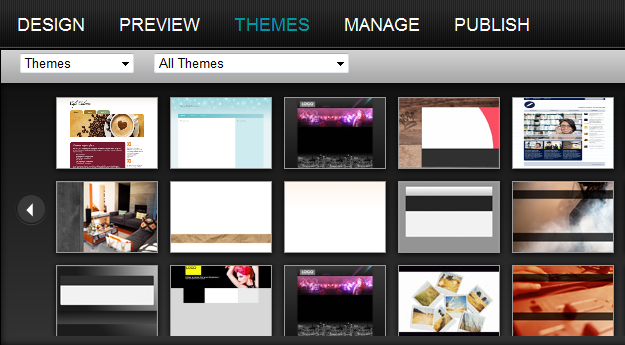 Drag'n'drop elements
You can change anything from background images to header, footer, colour schemes and text fonts.
From the menu on the left, you can choose to add everything from text and images, site search, navigation menus, slideshows, videos and more. Simply drag and drop them onto your template and then move them around to where you think they would fit best. The great thing about it is that you don't need any technical knowledge to build and design your site from scratch.
You can even add a carousel gallery at the top of your homepage to showcase your products and special offers. To do that, simply go to Widgets on the right menu and drag and drop the Carousel onto your page anywhere you want.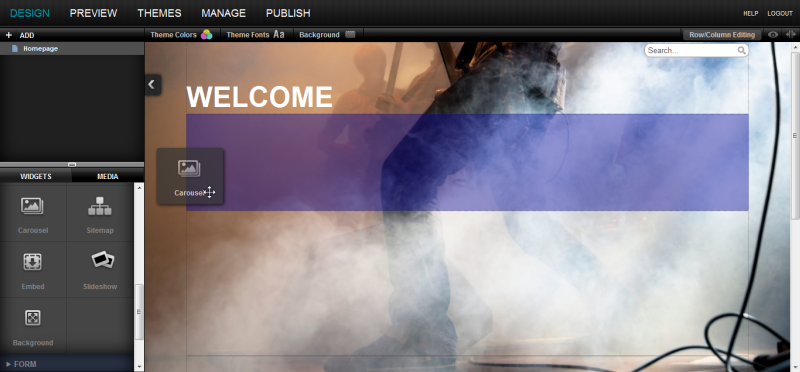 Using a carousel can help make your site look more dynamic and interactive. Check out this simple example of how you can implement the carousel into your new site.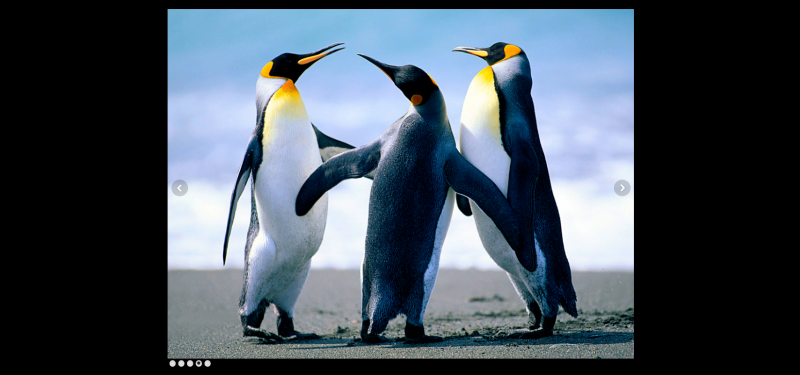 You can add as many as 5 pages with our Personal package and it's more than enough if you need to create an online portfolio or a presentation site. However, if you want to build an ecommerce site, the Business package allows you to add an unlimited number of pages so that you can create various pages to present your products.
You will also be able to add 'Google Add to Cart' or 'PayPal Buy Now' buttons on each page to allow your visitors to buy products directly from your site. Take a look at our customers' sites to see how they've used our website builder to create their site from scratch.
Another great thing about using our all-in-one website builder is that you can add widgets to your site to enrich your visitors' experience on your site. You can easily integrate Facebook, Twitter, Flickr or Google Maps to let your customers know where they can find you online and offline.
Getting visitors to your new site
Optimising your site is very important as it will help Google and other search engines show your site in search results and people will find your site faster.  Our website builder allows you to optimise your site for search engines easily.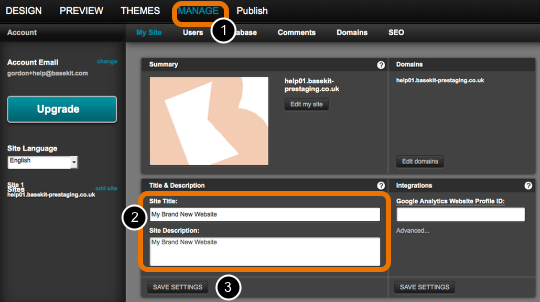 Click on the Manage tab (1) to set the title and description (2) for your site that will appear in search results. Click Save settings (3) when you are finished.  You can do this for every page of your site.
URLs are also a very important part of the optimisation process.  With our website builder you can control how your URLs look. When you create a new page you'll be given the options to give a title and page URL for your webpage so include the appropriate ones to help you with your SEO. Find out more about the value of URLs.
If you go to Manage and click on My Site you will see that you can also add the Google Analytics code for your site so you can track your site's performance directly from your Website Builder account in 123-reg.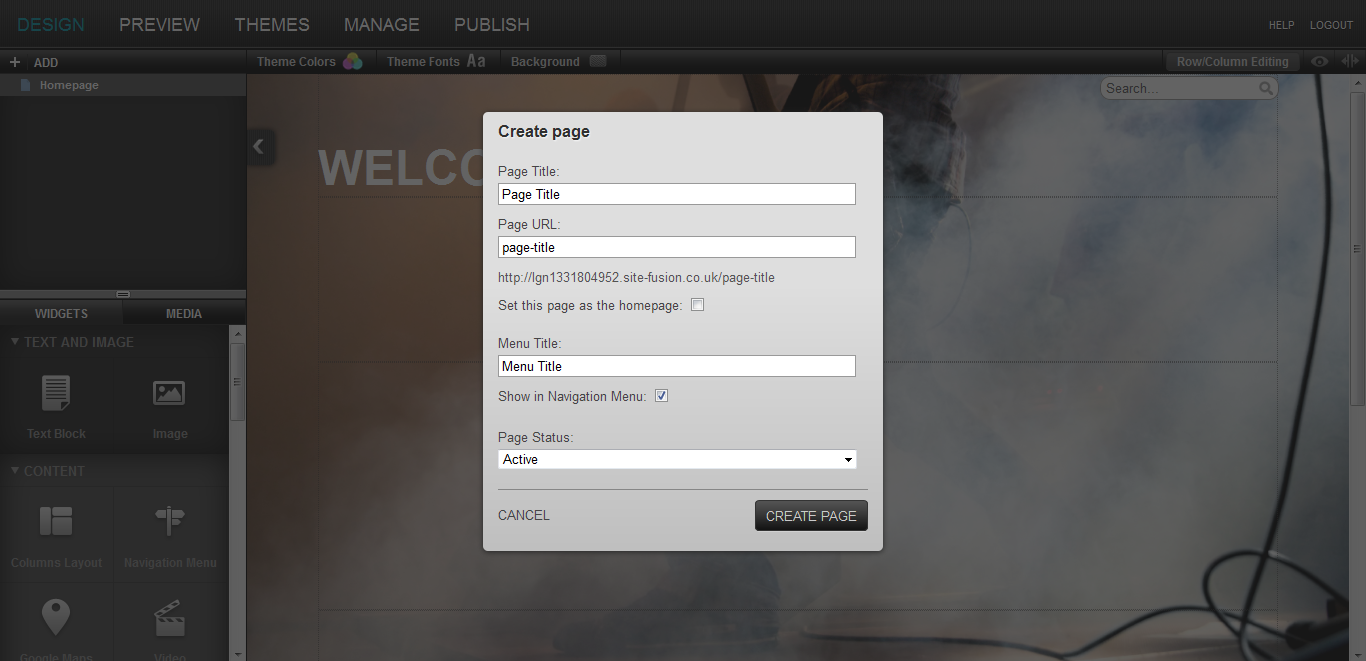 This makes it so much easier for you as you won't have to access the source code and add the Google Analytics code to every page on your site.
As you can see, the all-in-one website builder from 123-reg provides you with everything you need to build your website from scratch easily and without spending loads. So, why not give it a try? Sign up now and try it out free for 14 days.