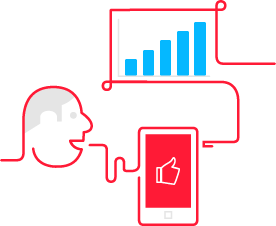 There's no denying the influence of YouTube on our modern world. More and more of us are watching our daily video fix online, the channel continues to compete as one of the most used 'search engines' and you would be hard-pushed to find anybody even under the age of 60 in the UK who has not heard of YouTube – whether they use it or not.
Yet, while many do use it, few really understand it. Whilst many add their video content to, few really do so with focus on getting the most out of the platform.
That's where YouTube and it's parent Google would like us to change our habits. Despite being often criticised for the information they collect on the internet, they rarely get the praise they deserve for the information they share on the internet too. Not our private data but their very extensive and insightful guides to making the most of the individual Google products, and also how they can all interact together.
One of these is the YouTube Creator Hub which recently underwent a makeover. Designed to help you create better content and then build bigger audiences on the back of it, it is one of those must bookmark sites if you plan to use the massive potential of online video for your projects. Even if you have chosen not to use YouTube and go with another platform – don't forget the other benefits of YouTube such as SEO value – there are hints, tips and tricks to help you make better films that better engage.Working alongside the creator hub is the must read YouTube Creator Playbook which has also recently been updated to include info on using YouTube Live to stream your video online as it happens as well as Google+ integration and tips on analysis and promotion of your channel and videos.