We're updating our Website Builder!
We're very proud of our Website Builder package, it's the perfect way for anyone to build a website without needing to know anything about coding. Whether it's your first time, or the hundredth, Website Builder lets you build a perfect, professional looking website.
Regular users will notice very soon that we're making some changes to our editor, introducing some new features and improving performance.
Our new editor has been rebuilt using a JavaScript library called React, but what's interesting is what this means for you. There's loads of changes under the hood, but here are some of our favourites:
Platform improvements
40% Faster – A huge speed increase that'll help you build your site in no time, giving you more time to spend running your business, or even an extra few minutes on your coffee break.
Right-click, Left-click – To anyone that works with computers, right-clicking to open up a quick access menu is second nature, and now you can do it in Website Builder. Right-clicking on a widget will open a 'Context Menu' that lets you make changes on the fly.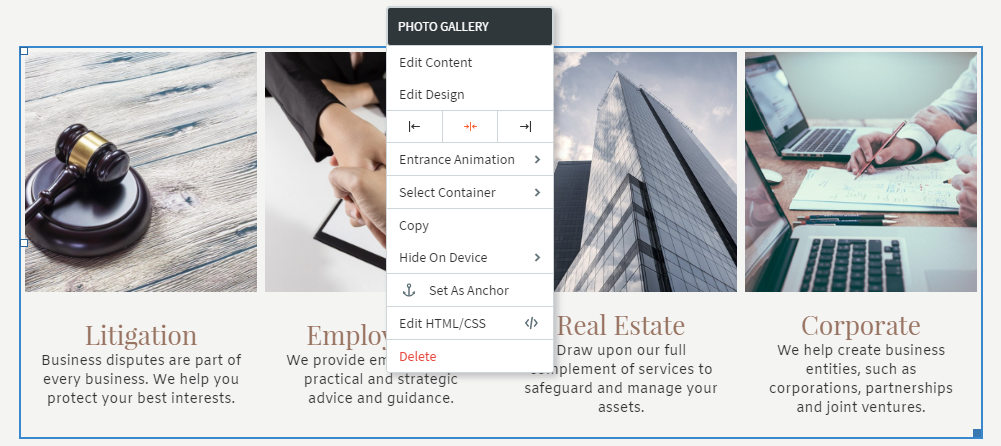 Improved Drag-and-Drop – Placing widgets on your page is now even easier, with improved drag-and-drop that gives you more control over where and how your widget is placed on your page.
All new colour picker – We've overhauled our colour picker to make it easier to pick the exact shade you want, and compare it to your current colour palette.
New features
1000+ new icons – Get the look you want for your site with over 1000 new icons, each of which you can customise to make sure you get exactly what you want. Creative users can even design and upload their own icons.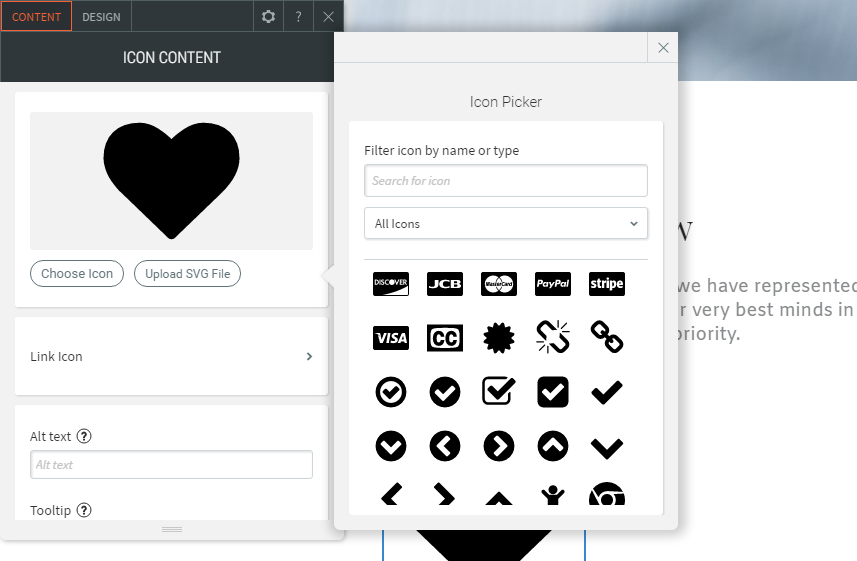 Interpage anchors – A handy tool that lets you link to specific sections on other pages on your site, so if you're blogging about a specific product on your site, you can link directly to it.
Video backgrounds – We've changed how video backgrounds work so that you can incorporate them into column backgrounds and pop-ups.
Get social – Social media is a key part of any online business, and now you can add even more social channels to your site, including Trip Advisor, Snapchat and Reddit.
Feature updates
Simple widget search – We've improved our widget menu so you can easily find the widget you need by using the new search bar.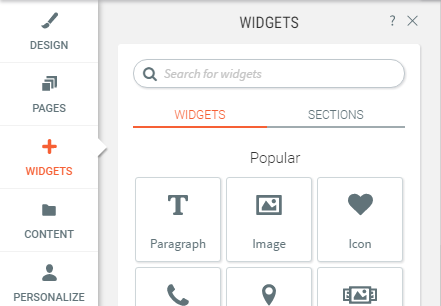 Vimeo Video – Want to embed a video on your site without having to use YouTube? Our video player now supports Vimeo too.
Personalisation tools – We've renamed inSites and given them a polish, but they're still the same range of powerful tools you can use to boost conversions.
Widget improvements – We've also improved a lot of our most popular widgets, including our Photo Gallery, Contact Form and Menu to improve usability and make sure they do exactly what you need them to do.
All of these changes will be appearing soon – we'll update Website Builder automatically, so when you log in all these new tools will be available. We never stop looking for ways to improve our services, so you can expect further updates in the future. In the meantime, if you need any help with Website Builder, you can check out our library of helpful support FAQs.
If you have any questions about Website Builder, please get in touch on Facebook or Twitter.