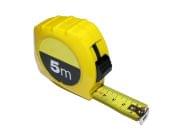 For some reason, conversation in the office earlier this week turned to long domain names. Specifically, we were wondering what the longest domain name in the world is.
A quick bit of research suggests that you can have up to 63 characters in the 'main' bit of your domain name – the bit that comes before .co.uk or whatever. Certainly that's what the Nominet rules say.
Of course, when you stick 'longest domain name' into Google, you see a slew of competing websites, all claiming to have the longest long name out there. And they're all 63 characters long.
Still, for my money, the one that most deserves the title of 'best longest domain name' is this one:
http://www.llanfairpwllgwyngyllgogerychwyrndrobwllllantysiliogogogochuchaf.org.uk/.
The owner has registered it through 123-reg, but there are a couple of other reasons I'd rate it above the others:
It's not a domain that's been stuffed with letters or words (like this one) just to make up the length. Llanfairpwllgwyngyllgogerychwyrndrobwllllantysiliogogogochuchaf is a real name; it means the upper part of Llanfair-PG, a village on Anglesey.
It goes an extra mile (ok, an extra seven letters) by ending in .org.uk, one of the longest domain extensions you can have.
Do you own any outrageously long domain names? Is there any real point to them? Leave a comment to say what you think.